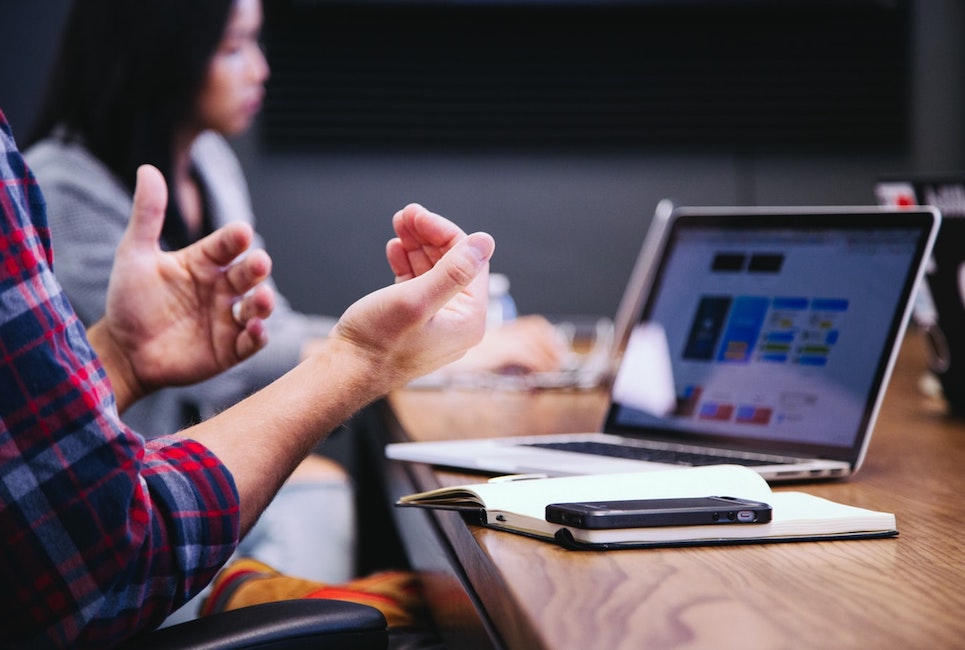 In today's competitive environment, it is more important than ever to have a solid B2B digital marketing strategy. Your strategy needs to be result-oriented, customer friendly, and ultimately drive sales.
Generating a Lead Pipeline to Drive Success
Before starting, remember that no matter how great your marketing strategy, ultimately what matters is the quality of the products or services.
The success of your online business doesn't depend on one single marketing tactic. There are many steps involved in developing a successful strategy.
Here's a checklist of questions to think about as you start the process of generating leads:
How do I get the attention of visitors on my website?
How can I rank my content on search engines like Google?
How do I convert content into a lead generation tool?
Why is nurturing leads essential to closing a sale?
With that in mind, let's look at 8 Steps to create yoursuccessful B2B Lead Generation Campaign:
1. Understand your Target Audience
Before running a campaign, start with thesesimple questions
"Who is my target audience?"
"What services can I offer to solve their problems?"
Not surprisingly, you need to know your customers before creating a campaign that resonates with them.
For example, you may find that your core audience is male's age of 40-45 or female age 50-55. While a great start, this information is not enough. You want to create a buyer persona to learn more about other your potential customers. The buyer personal can provide valuable information like their profession, interests, and hobbies.
In addition, you want to try and understand what your customer's values. Consider answeringthe following questions:
Why do customers buy our products?
What factors impact their purchasing decisions
How does our brand compare to others in their mind?
Answering these questions will help you really understand your customers and build a solid foundation for your lead gen strategy.
2. Set SMARTGoals
How do you know if your campaign is producing results? The answer is setting SMART goals.
Are you looking to generate 100 leads or 1000 leads? And what kind of budget or cost per lead are you aiming for? These are all questions you want to answer early on in your campaign.
Setting SMART goals (Specific, Measurable, Achievable, Realistic and Timely) will lead to better results. Once your goals are defined, you are on your way to step 3 in the process.
3. Offer a Lead Magnet
One way to succeed is having an attractive offer for visitors of your website or landing page. They usually help build a relationship by offering free value to your visitors, in exchange for information like their email. The emails collected can later be used in your email marketing funnels.
Examples of lead magnets include books, free trials, or attendance to a webinar.What's important is to find a lead magnet works best for your audience. You can find this by testing a few variations and measuring their opt-in rate.
4. Share Relevant Blog Posts
As part of your B2B marketing strategy, explaining your product or service is necessary. One way of doing this is by writing an informative and engaging blog posts. Visme did a great example of this by creating the most comprehensive article on infographic design tips.
Putting together high-quality, relevant blog posts is an effective tactic to generate leads. Visme did this with their infographic post.
The content of the blog posts can be based on:
Product Offering Comparisons
Customer Reviews
Problems customers may be facing
Advantages over your competitors
General FAQ's
The content you produce can drive leads in 2 significant ways.
Share it on social media
Get it ranked insearch engines
Some of your blog posts may not resonate with your customers. Don't be discouraged. Focus on creating content that is genuinely interesting for your audience. Eventually you will generate more traffic and start to see more leads.
5. Nurture Leads with a Marketing Funnel
Once you captured visitors' emails, your goal is to turn them into customers.
Nurturing leads is not an easy task. According to SuccessWise, only 3% of customers are highly motivated and ready to buy.For the rest, you'll have to take them through severa ltouchpoints. This can include sharing relevant blog posts, videos about your products, and customer testimonials.
Using email and marketing automation software like Hubspot can help with nurturing leads. Not only does it let you store customer information. You can also segment your audience to send relevant content at the right time in their buyer journey.
Remember, the more interactions your prospects have, the more likely they are to convert!
6.Measure Your Results
Once you have created lead magnets, blog posts, promoted on several marketing channels, and setup marketing automation, it's time to track your progress. This requires looking at all parts of your marketing funnel.
Some datasets you can keep track of include:
Search engines rankings
Social media comments
Competitor website traffic
Compile this data to get a full picture view of your strategy. Google Analytics is a great free tool that's easy to setup. With it you can quickly analyse your results across several key marketing metrics and channels.
Measuring results is a key way to improving your success over time.
7. Communicate Results and Adjust your Strategy
Your hard work shouldn't go unnoticed in any company. Ensure you have processes in place to communicate lead generation results with your team.
Accurate reporting and regular team updates can align everyone with the same goals. Other members can provide valuable feedback or suggestions for improving existing and new campaigns. This help to adjust your strategy for maximum impact.
8. Have confidence in your Campaign
According to Harvard Business Review, most new product launches fail. So, while making a strategy for the next B2B campaign, keep this in mind.Make sure that you are focusing resources on the right tasks.
Its okay to test and commit mistakes.Initial attempts might fail: some CTA's won't get clicked, and some landing pages may not convert well. What's important is to always be testing and learning. Eventually, you will find strategies that drive more leads.
Final thoughts
To build an effective B2B marketing strategy, you need to have a strong foundation and deep understanding of your strategy. It is advisable to properly plan your strategy before launching a successful campaign. The B2B business landscape is focused on generating more sales. The lead generation is a key factor.
While it's important to keep profit and conversions in mind, don't forget to focus on the human element of your buyers. By providing value to your audience, you are more likely to convert them into leads (and future buyers). Always remember, each brand has its own unique acquisition strategy. Good luck on the journey to finding yours!