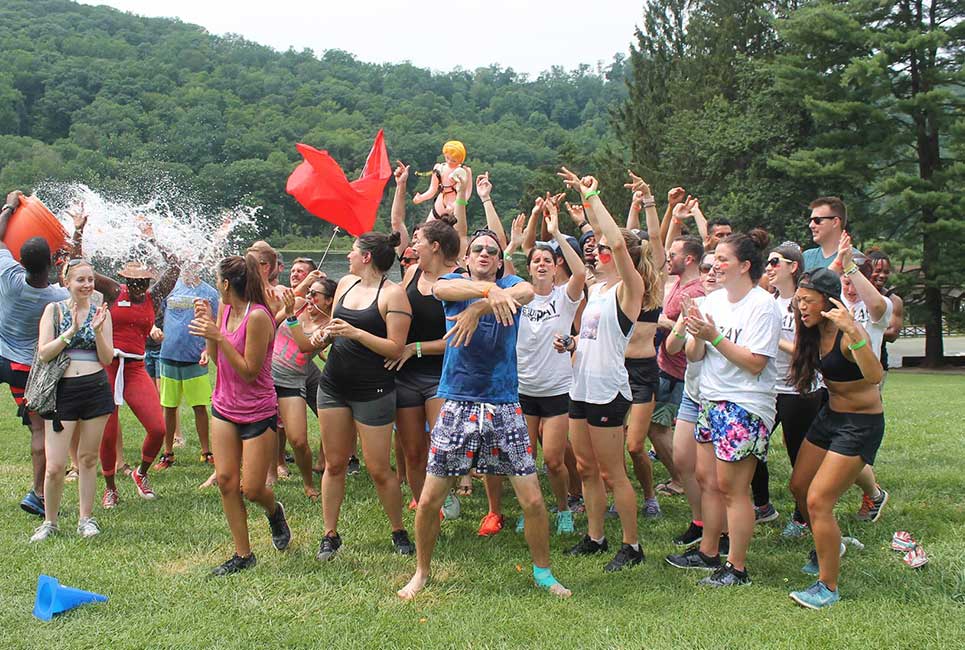 Exclusive interview with the 3 founders of Survive and Thrive!
Subscribe to this show on  iTunes  |  Stitcher  |  Soundcloud
No matter who you are or what your startup status is, every entrepreneur needs help.
Here at Change Creator, we are looking to get to some select conferences no only to get our brand out there where it counts the most among our peers but to connect with advisors and mentors. The power of those connections is one of the most important keys to expediting success.
We came across Survive and Thrive which is a purpose driven conference supported by sharks, Kevin Harrington and Daymond John.
This event is different. It's one of a kind.
It's actually held on a camp ground and rather than having thousands of people attend, they have a limited count of a couple hundred. Why? This to offer real impact through intimate coaching and networking with 1 on 1 mentorship, bonding with events and water sports or having drinks around a camp fire.
During my corporate years I attended many conferences and it's easy to get lost in a ocean of people which makes it impossible to connect with the key people you want to meet.
So, this caught our attention. We love the outdoors, we love mission driven investors and mentors, and we love the intimate model!
Conferences requires an investment in tickets and flights…etc.  At Change Creator we quickly learned that our greatest successes are because of networking and referrals. Investing in the right conference with like minded people offers crazy returns that goes far beyond the event itself.  Plus, we heard over and over from our network that we need to be at these conferences, so we are taking the hint!
What's more important than investing in yourself? As always, you get out of it what you put into it. You can't sit on the sideline and hope people come to you.
You have to be willing to put yourself out there, do different things, and meet new people.
Change Creator is taking the plunge and plans to be at Survive and Thrive this year! Let's do this.