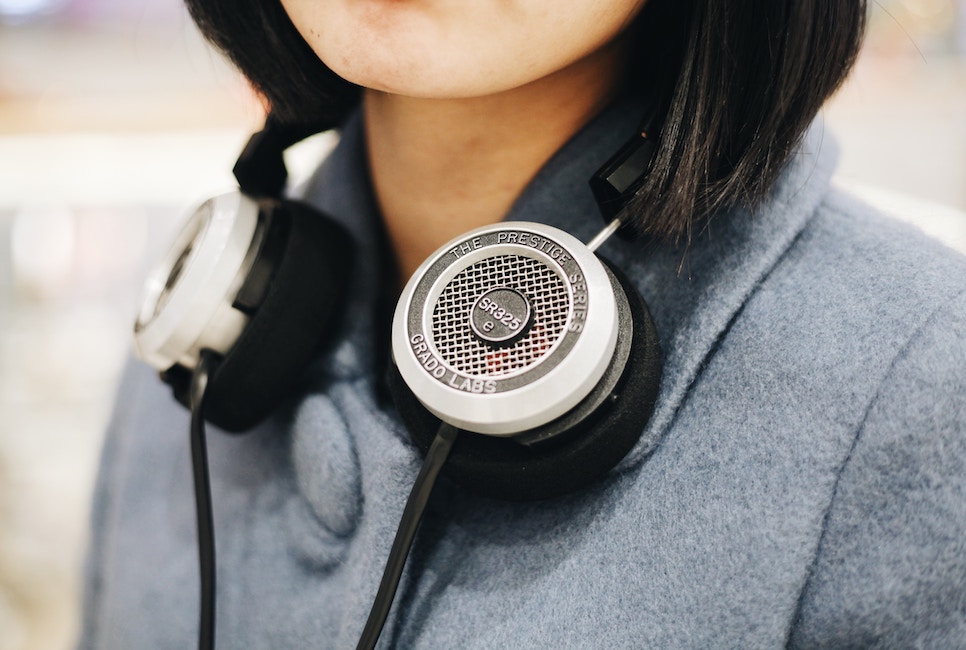 As a leader, the success of your organization greatly depends on your personal qualities.
You need to keep improving yourself continuously so that you can be in a position to improve your team as well.
Listening to podcasts is a great way to work on yourself even when you are on the go.
Dale Carnegie is famous for his book, "How to Make Friends and Influence People". It's legendary. Now, you can listen in on A Dale Carnegie Podcast, where they uncover what leadership means in today's world. Hosted by Joe Hart, CEO of Dale Carnegie, they will be talking to diverse leaders across various industries to help unlock your potential for success. Sharing real-life insights into leadership—which in turn can help spark the next level of your growth as a leader.
Any book you read by Patrick Lencioni will make you a better business person. Books like Getting Naked, 5 Temptation of a CEO and so many more are absolute game-changers. You don't want to miss this podcast.
Hear real conversations and practical advice for everyday leaders. Sit across the table from one of the foremost experts in leadership and business. In his simple and approachable style, Lencioni tackles every topic related to the world of work (and some that aren't). From culture to teamwork to building world-class organizations, he brings his wisdom, humor, and insight together to provide actionable advice for leaders everywhere.
Dave believes that nobody is born a leader. In this podcast, he teaches leaders teaches the basics of leadership, leading by example, and how to bring the best out of the people you lead.
Dose of leadership has interviews with leaders from all areas of life including military, business, and even faith-based leaders. The show aims to teach leaders and aspiring leaders how to develop themselves and the organization they lead.
As the name suggests, the show centers on communication as the basis of modern leadership. Jesse and his interviewees discuss the various tactics you can use to communicate with your team effectively for improved productivity.
Paul started off quite badly as a salesperson but he managed to turn his fortunes around and become a leader in the field of sales. In Accelerate, he combines his experience and that of his guests to teach you how to become build successful teams for your organization to prosper.
Kruse's guests include some of the best leadership and business experts in the world. They will share with you tips on how to manage your team successfully and also how to advance yourself in different at your workplace each day.
8. Carey Nieuwhof Leadership Podcast – Carey Nieuwhof
Carey wants to help you move from an average leader to a great leader by embracing change and personal growth. Although many of the interviews may be faith-based, the content will help you become a better leader even in your business organization.
9. This Is Your Life with Michael Hyatt – Michael Hyatt
Hyatt wants you to lead your life with passion and focus and his podcast teaches just that. He will also talk you to on how to harness that passion and apply it in your area of work to become a focused and influential leader.
10. The Entreleadership Podcast –

Ken Coleman
Some of the best entrepreneurial minds in the world have been Coleman's guests. They discuss tips that will help you achieve success as a leader and business person.
11. Women's Leadership Podcast –

Sabrina Braham
The podcast's prime target is women but anyone can benefit from the tips. It discusses ways you can achieve success and become a leader in your niche by living to your potential.
Awesome office interviews great leaders from whom you can learn how to create a strong culture in your organization.
Your organization and the employees need you to be a strong and influential leader. If you can become that leader it becomes much easier to achieve the organization's goals. Naseer and his guests will guide you on how you can become the leader that your team can look up to.
In this faith-based show, the discussion focuses on building your legacy in the organization you lead. You will learn how to ensure your legacy in leadership outlives in business you while following God's teachings.
15. The Look & Sound of Leadership – Tom Henschel
If you wish the people you lead to perceive you in a certain way, this is the podcast for you. It teaches you to project the leader that you want your team to perceive in you.
16. The Go-Giver Podcast – Bob Burg
Based on an international best-seller, The GO-Giver, the show discusses ideas you can use to become an influential leader and lead a fruitful life.
17. Beyond the To-Do-List – Erik Fisher
This is a show for business leaders who have tried to lead by the book but the productivity does not reflect the effort. Erik and his guests will discuss how you can boost your personal productivity as well as your team's productivity.
Learn how successful people approach various aspects of their lives such as productivity, time management, business, health and habits to achieve extraordinary success.
19. The Tony Robbins Podcast – Tony Robbins
Listen to this Tony Robbins as he teaches how you can become an extraordinary leader. The show also discusses how you can let go off what is holding you back, nurture your team and manage your most important resource – time.
20. Achieve Your Goals – Hal Elrod
Achieve Your Goals is all about taking your life to the next level. Elrod will sometimes host guests while other times he does a solo show. Either way, the show will help you set goals for your team and strategize on how to reach them.
21. Authentic Brand Mastery Podcast – Adam Force
Ready to take a lead on building a meaningful brand that sells? The Authentic Brand Mastery Podcast is brought to you by Change Creator and is hosted by branding and design expert, Adam G. Force. Listen in on these compelling discussions to learn how you can build an authentic brand that people love and drive more online sales with smart design.
Great podcast for those looking to make a difference
"Adam covers an important part of the entrepreneurship space – making a positive impact on the world through our business. I really like how the interviews get into real-life struggles and cover the moral or ethical decisions that owners have to weigh against business performance. I also enjoy learning about other cultures, the challenges of creating lasting social change, and even the unexpected negative effects that we can contribute to as we seek this change."
From the co-founder of LinkedIn comes this informative, yet zany and fun podcast that will set your 2019 on fire! One of our favorites is Tristan Walker's Beauty of a Bad Idea episode — who hasn't had one of those? As leaders, it's up to us to take the 'bad idea' risks and attempt the impossible, even when those around us think we're crazy!
When we asked our audiences what they needed more of from our content, we got a lot of responses about 'failure stories' — people that have failed (and lived to tell us about it). It can be so tough when you're in the weeds of your business, on the ground building something of value and face failure. Yes, lots of people talk about failure as a nicety, but so many people gloss over these lessons in their past! Well, we recommend listening to these truly inspirational podcasts from Gimlet Media — all with a focus on failure. Hey, we can learn from others' failures too!
We'll keep updating the list when we find more 2019 that we fall in love with!
Frequently Asked Questions
Can podcasts make you smarter?
Yes, listening to any kind of podcast will help make you smarter in the same way that reading does! However, you can also expand your knowledge on history, science, entrepreneurship or any other topic that you are interested in.
How can podcasts make you a better leader?
Above you can find a bunch of podcasts that will present to you, and help you develop, the skills and tools that a leader needs. As well as inspire you towards a healthier life and being a more empathetic leader by listening to the words of other leaders.
Conclusion
As a leader, you are often expected to know your way around but sometimes you get stuck. Or you are in new territory with challenges that you are finding hard to overcome.
During such times or when you want to move your leadership skills to a new level, a talk show or two might do the trick.
With this list, you have a variety of shows to choose from to learn more about leadership and lead your team to greater success.
You might also enjoy: