With over 110+ million users worldwide, it seems that everyone on the internet is using Wix to build their website.
And why wouldn't they? Wix is free and it's awesome.
If you want to build a website and don't have the budget for a web developer, nor do you want to be stuck with messy WordPress installs, Wix is a great choice for building your professional, business website.
There are hundreds of beautiful templates for you to choose from – and their robust customization tools allow you to create exactly the kind of website you want.
Not just that, Wix also has a booming marketplace full of apps (Wix's version of plugins) which you can integrate with your website to add more functionality.
To show you what Wix is capable of, and to inspire you to build your own business website, we've compiled a list of, what we think, at the top Wix websites.
And these websites aren't being used for hobbies and personal blogs. No, people are running fully-fledged businesses on them.
The reason we've created this list is to show you that business websites don't have to be generic and ugly. Instead, they can be beautiful, wacky, colorful and unique.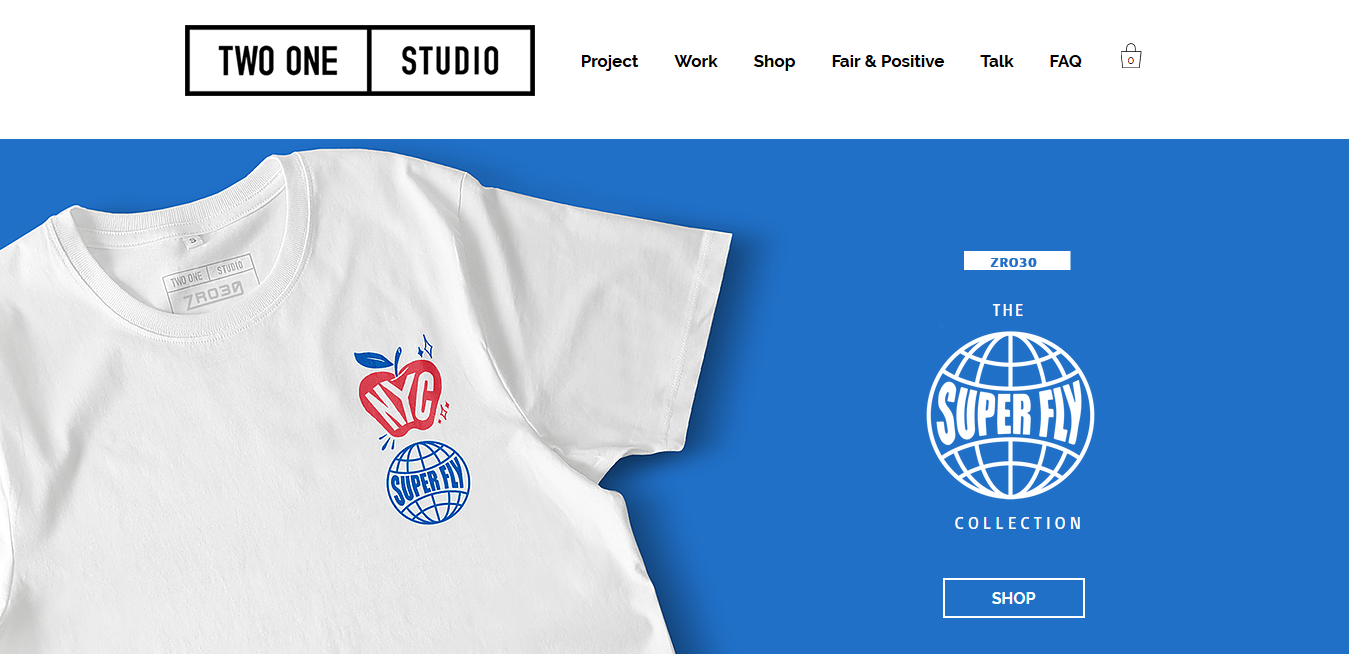 Two One Studio is a graphic design/product creation company in Lisbon where they collaborate with artists and creatives to create high-quality designs and products.
Their website focuses on showing off their latest designs and clothing items. They do this by featuring high-quality images and applying the use of rich gallery templates to show off their portfolio. In addition to that, they also have an online store and complete checkout and payment functionality so customers can order items directly from their website.
The design of their website is fairly simple with a menu bar at the top all with links to their dedicated landing pages.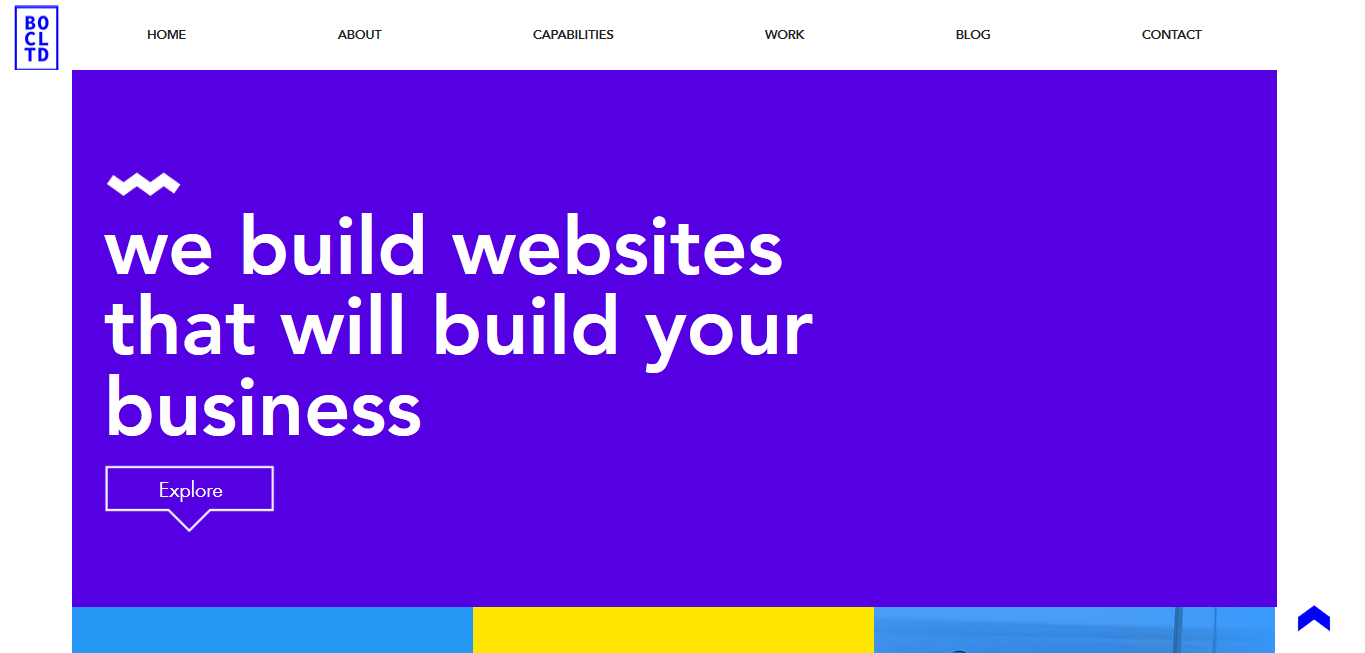 This website belongs to another creative agency – called Brown Owl Creative. They are a web design agency in Essex who build beautiful websites and web experiences for their clients.
That's why, naturally, their own website has to be beautiful as well – which it is! It's based on a template which allows the agency to show off delightful, rich images of their work. What brings the website more alive is that the image thumbnails aren't static, but are animated.
Navigation is easy thanks to the ever-present hovering menu bar that moves with you as you scroll. Plus the beautiful typography makes reading the website an absolute pleasure!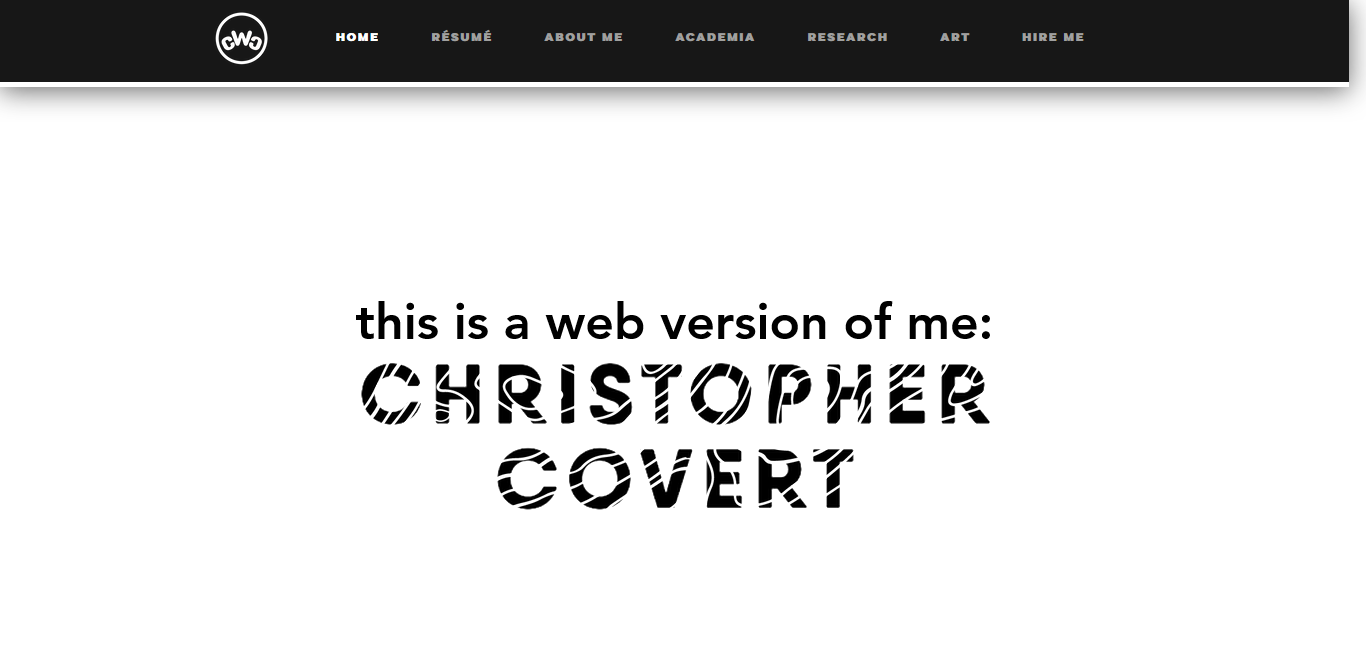 Among business websites, you might be wondering why we've included a portfolio website on our list.
The answer is because not all people who run businesses have big teams and huge setups. Instead, for many people, their business is selling their skills. And Chris' website does a marvelous job of doing that for him.
Another reason why this website deserves to be highlighted is that Chris used the power of Wix Code to add custom animations and effects to his website – utilizing the full power of his web development skills on Wix.
Visit his website and you'll see exactly the limitless possibilities Wix is capable of.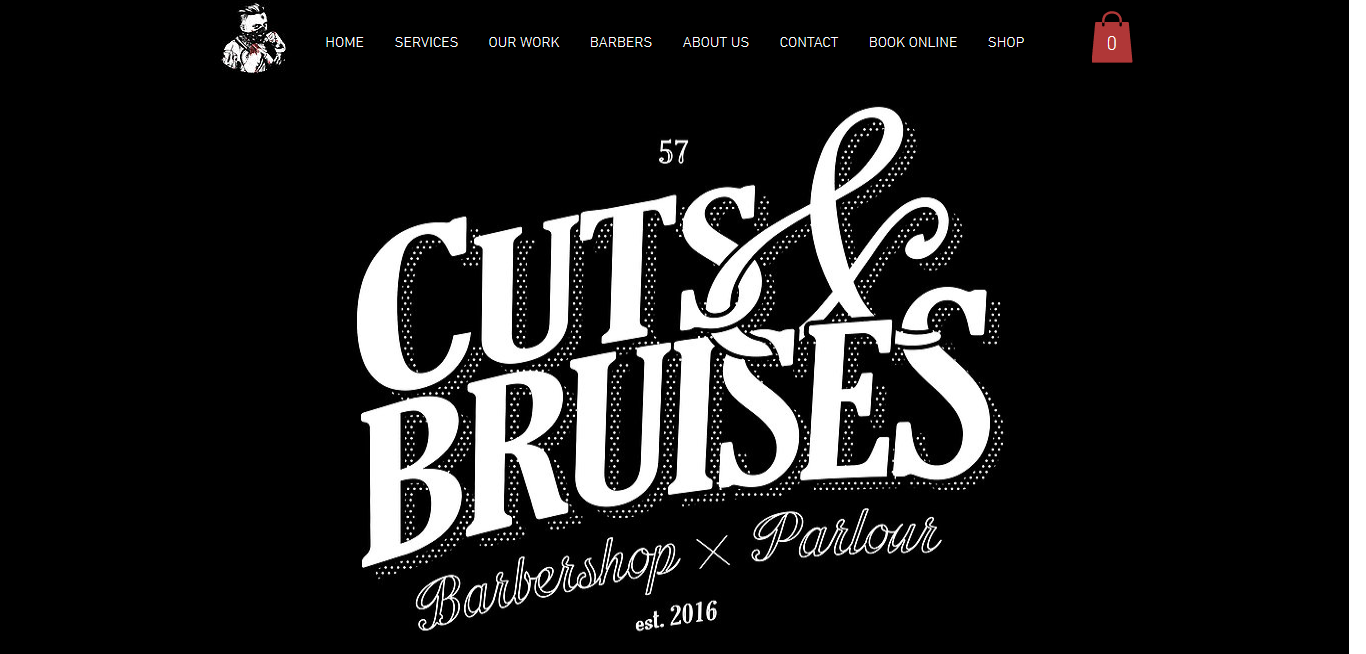 So here it is – the first e-commerce website on our list. This website is special because it shows how different each website can be on Wix.
Here, Cuts and Bruises have created their website to reflect the personality of their barbershop, which is inspired by the music of hip-hop, metal, and grime.
Their website is chock-full of awesome functionality. Not only can visitors see awesome pictures of the barbers in action, they are also treated with delightful animations as they scroll.
On their main landing page, they have a 'contact us' form and an interactive map. Plus, the website offers the ability to buy their cosmetic products and book haircut appointments, which no doubt give them access to additional customers for their business.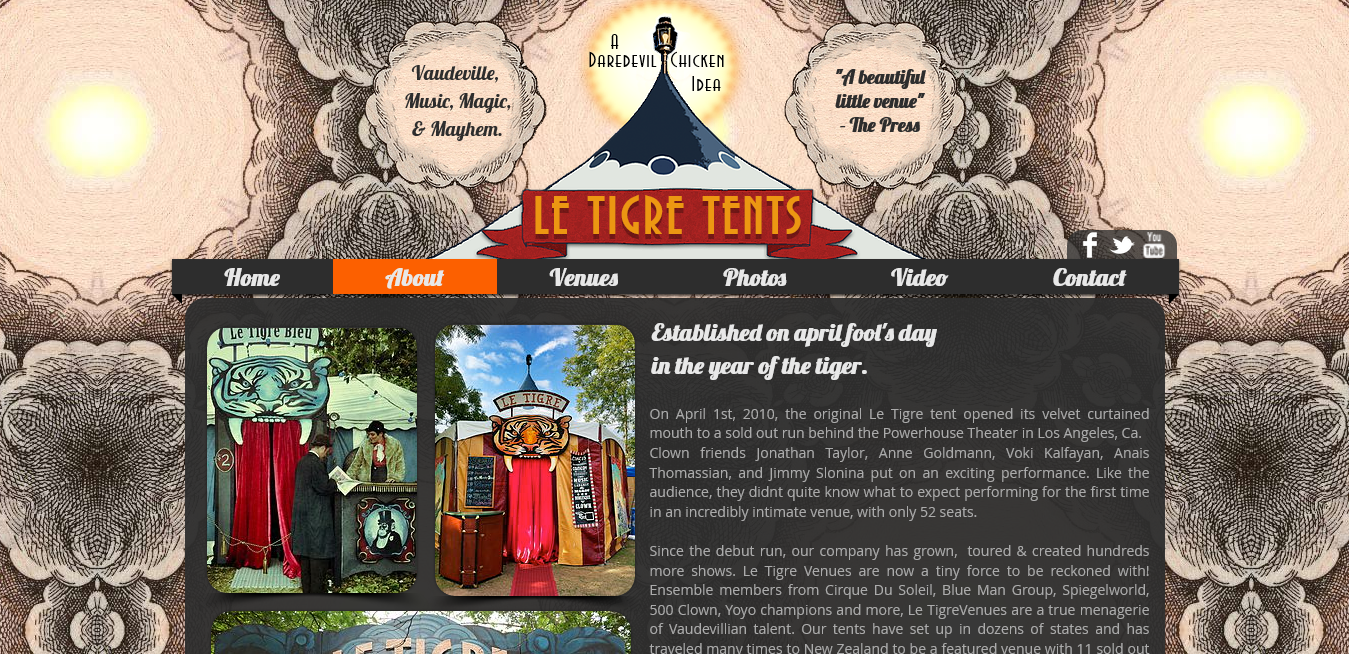 Le Tigre Tents is an awesome circus and entertainment show full of talented performers.
Their website is a classic example of how you don't have to conform to the design standards and rules of 99.99% websites out there.
The moment you land on their website, you'll be transported to the 1950s. The vintage colors, beautifully written signboards, the moving gallery showcasing their show and performances – all make you wish you could experience their performance in person.
Their website features a simple landing page, a menu bar, share buttons and a contact form which let you get in touch with the people in charge.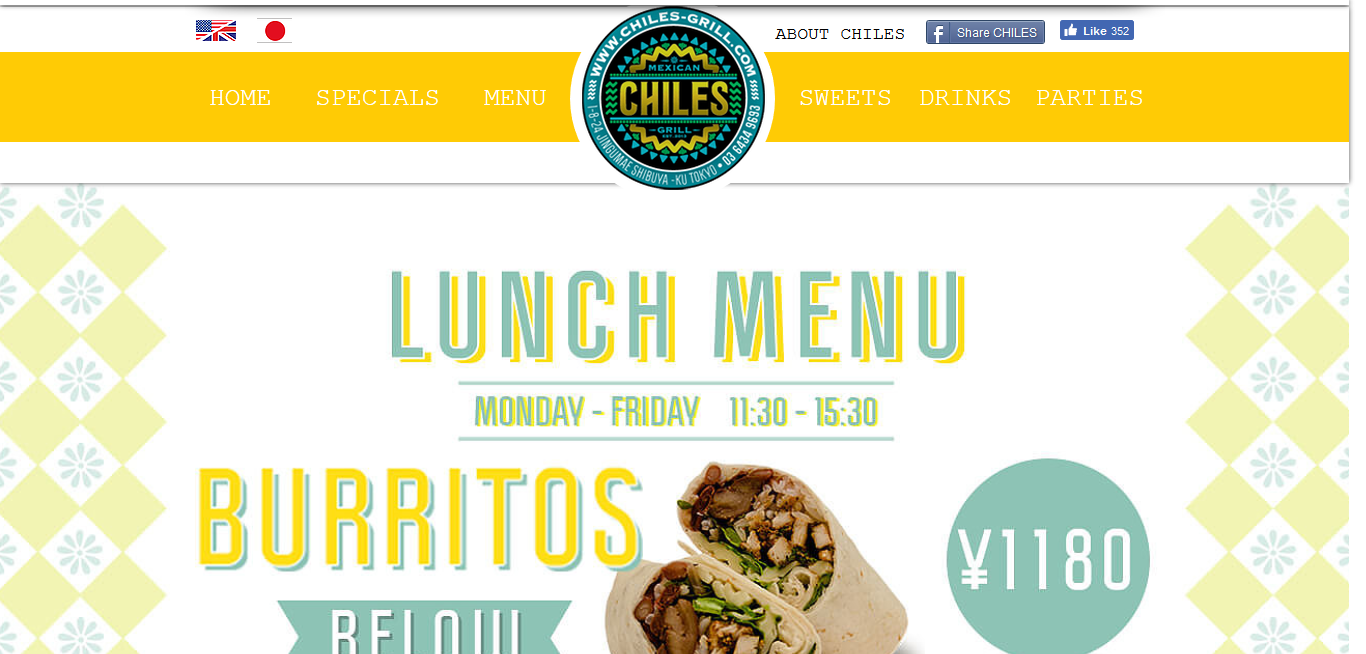 The first restaurant website on our list, Chiles Mexican Grill's website also, like Le Tigre Tents, customized their website to give visitors a feel for their unique branding and style.
The whole website is themed in a beautiful yellow color, has a beautiful image slider which shows their many delicious and mouth-watering dishes and deals.
The website mostly consists of images – but at the bottom of the homepage, you'll see a form where you can subscribe to their newsletter and an interactive map which you can use to get directions from your place to their restaurant.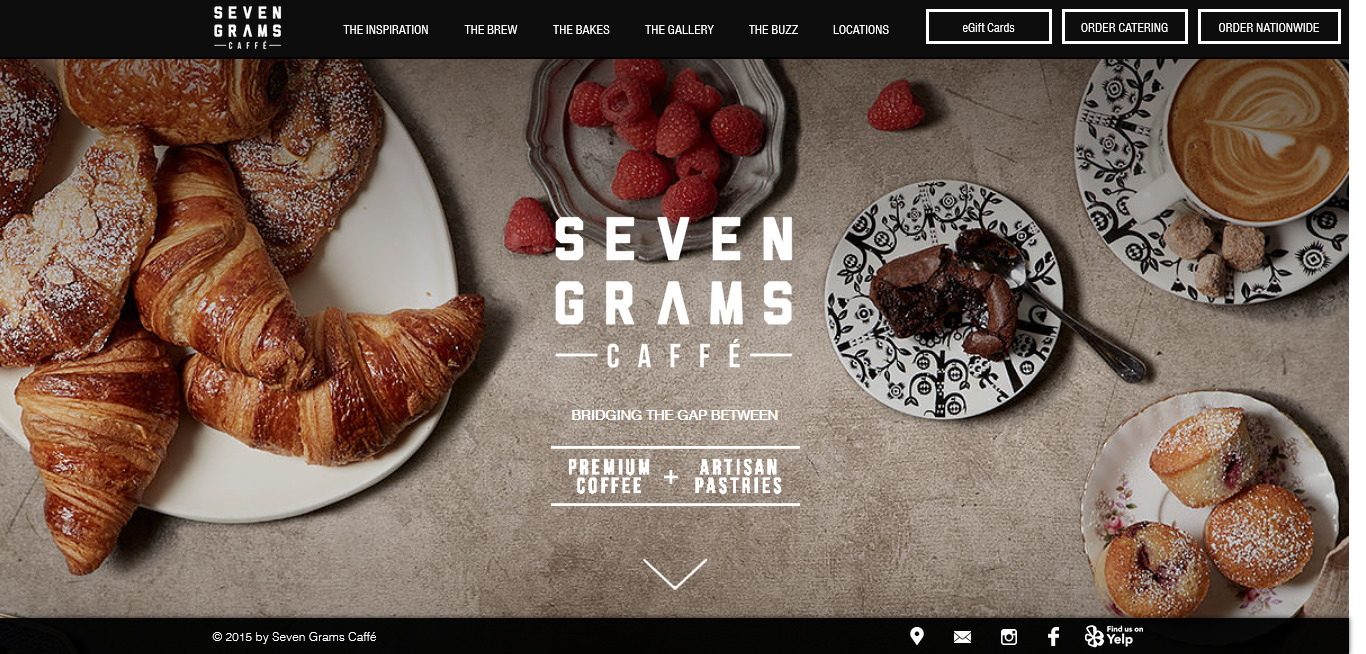 Another incredible website, Seven Grams Caffe doesn't waste much time to show their tantalizing and incredibly tasty pastries and baked items.
Their website makes use of a restaurant template where images take place front and center.
At the bottom of the website, you'll find a slider gallery showing their deserts in full glory, a testimonial section which shows different reviews from people and a locations section where you can click to get to a page with an interactive map.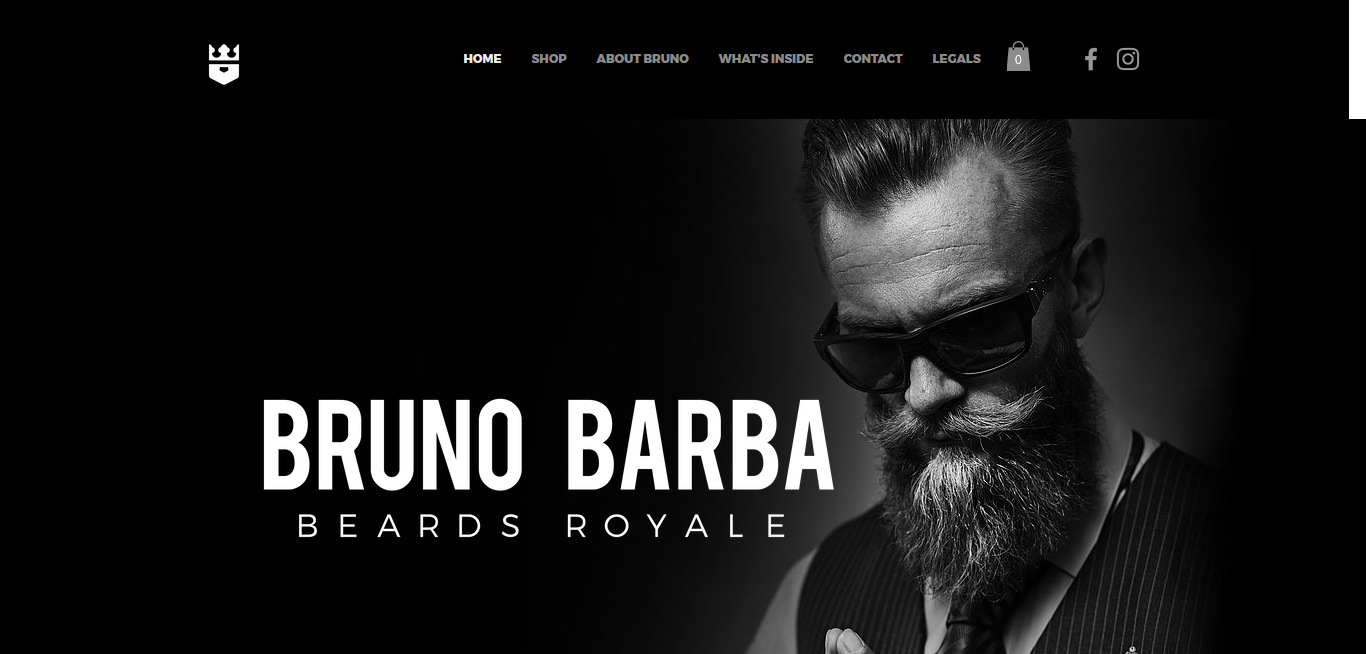 The most underrated feature of Wix is the ability to create beautiful stores. And Bruno Barba, a beard oil products website, shows just how amazing and functional e-commerce websites can be when created on Wix.
The website features beautiful typography and tons of pictures of handsome bearded men. The menu on the upper right-hand includes links to different pages of the website, including the shop, where customers can directly buy online. In addition, the website also has a shopping cart icon on the upper right corner where you can see the number of items you've added to your cart.
Overall, the website is fast, beautiful and a pleasure to use for any bearded/ non-bearded person alike!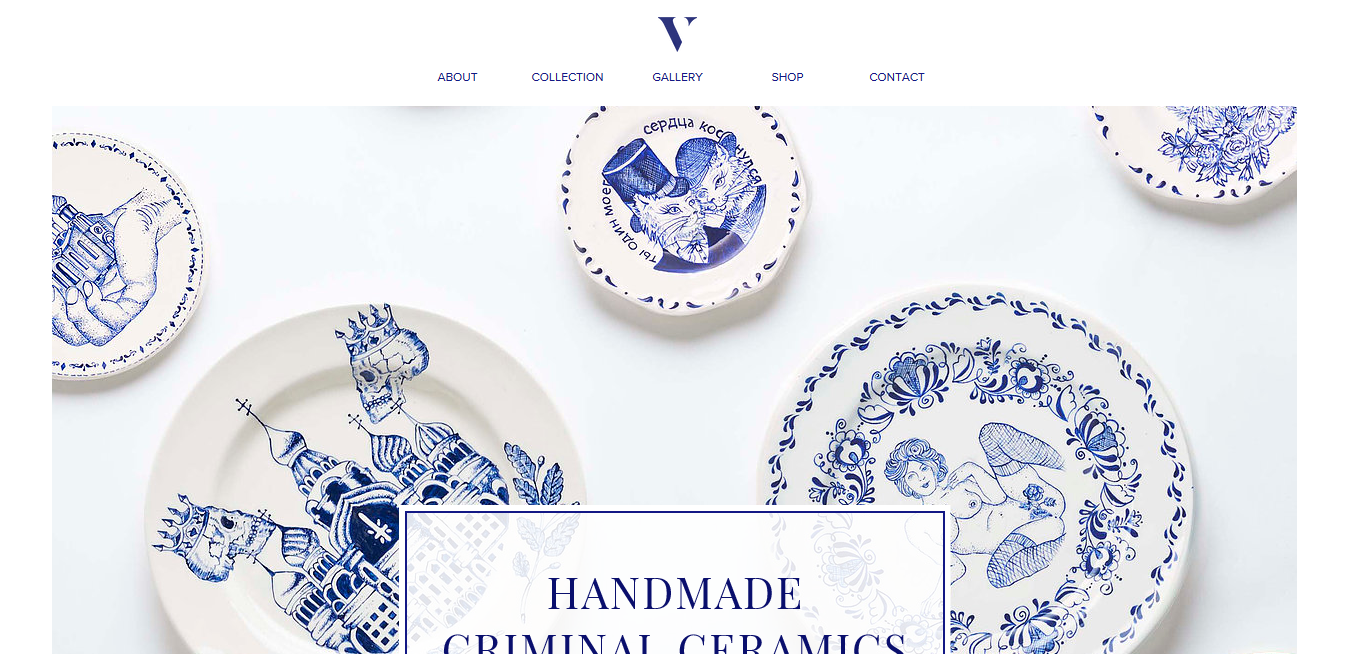 Straight out of Russia, Valeria Monis makes beautiful, hand-painted ceramic plates and vases. Their website is extremely beautiful, minimalistic and a pleasure to browse.
Their website is fairly simple, with a hovering menu bar at the top that moves with you as you scroll. There are plenty of eye-catching pictures of their ceramics, which are subtly animated to move as you scroll. The website features rich typography that makes reading a pleasure.
In addition, the website features an online shop where you can purchase ceramics and make payments directly from within the website.
Tips You Can Use To Make A Great Business Website As Well
The best Wix websites, as you can see from the above, have one thing in common. All are beautifully designed and easy to use.
This is important for you too if you wish to create a Wix website that gets you more customers and sales.
So, to make sure you also create an awesome website, here are a few tips to keep in mind:
Make Navigation Easy:
Your website will have a lot of pages that lead to many areas. Your job is to make sure visitors find it easy to get to the page they want. For that, categorize different pages of your website into sections and add these sections to your menu bar. This is particularly important if you plan to create an e-commerce website with different products as it will allow visitors to easily explore and discover the various parts of your website.
Add Lots of Whitespace:
Don't make your website crammed with text, images, and links. Make sure different elements of your website are evenly spaced and the room between elements. This makes sure people don't get overwhelmed by your website and that they find everything easily.
Focus on Creating A Beautiful Layout:
Every website needs a different layout depending on the business you want to run. An e-commerce website is different from an education-focused blog, a portfolio, and services website is different from a restaurant blog etc. Luckily, Wix will provide you with a template that's fully optimized for your business. Choosing a template means you won't have to spend too much time on designing your website – and you have the freedom to customize the template any way you want.
Keep The Design Consistent:
Sure, there are a lot of beautiful color combinations and fonts you can use on different pages of your Wix website. But be careful to stick to just two-three fonts and a single color palette for your website. If different pages of your website have different fonts and coloring, users will get confused and you won't be able to create a memorable design that'll represent your business website.
Add Additional Functionality For Your Customers:
What makes Wix so amazing is that you don't have to write a single line of code – yet add functionality that was previously reserved for big-budget websites. For example, if you offer services, you can add the Wix bookings plugin that lets your customers book an appointment with you online. Or if you're a local store, you can add the interactive map widget to your website which visitors can use to instantly get directions to your shop. These features are mostly free and can be added to your website in minutes.
So there you go.
These tips, along with the 9 websites we listed above, are sure to give you a solid idea of how to get started building your website. So, sign up, choose a template and get started building your awesome website on Wix today!