When vegetarian Lisa Curtis was a Peace Core volunteer in Niger, she was struggling to find foods to provide her with energy and adequate nutrition. A woman at a community health center suggested she try Moringa. Lisa tried it, Moringa rejuvenated her and Kuli Kuli was born.
Kuli Kuli's Moringa is rich in iron, calcium, vitamins, and antioxidants. Moringa provides a complete protein with all 9 essential amino acids. Kuli Kuli products include Moringa Superfood Bars, Pure Moringa Powder, Energizing Moringa Herbal Tea, and Moringa Green Energy shots. The energy powder is for adding to shakes and smoothies. The Moringa Superfood Bars come in three flavors, black cherry, crunchy almond, and dark chocolate.
Not only is Moringa good for your body, it is good for the earth and the people on it.
In Ghana and Haiti, Kuli Kuli is not only providing a sustainable livelihood for farmers, but the Moringa plant is also contributing to reforestation. Since Moringa is harvested within 60-90 days, farmers are motivated to cultivate the crop, instead of cutting down trees to sell them for charcoal (a reality that has attributed to the 98% loss of Haiti's original forest).
The buyers for Kuli Kuli purchase the Moringa for a fair market value and a 10% social premium which goes into a community development fund. The local community votes on what to do with the money. In 2015, Kuli Kuli employed 700 woman farmers and planted 200,000 trees.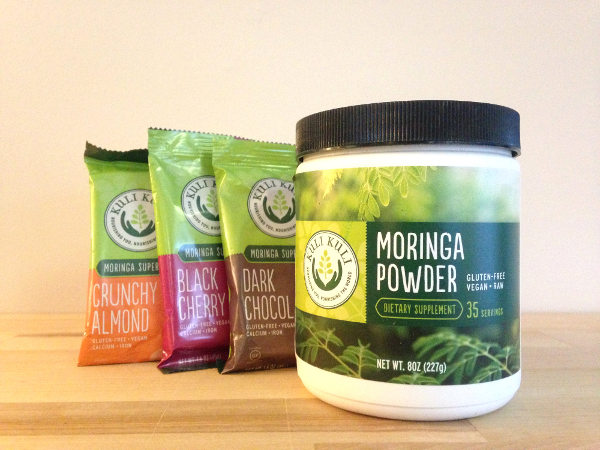 Lisa sees her primary audience is Millennials and young parents. Millennials are drawn to clean ingredients and products that tell a story. First and foremost, a product needs to taste good and be good for you. Next, consumers consider the price. The impact of a product or company is typically an afterthought.
Nobody buys a product just to support women in West Africa – but they are probably more likely to share it on social media or tell a friend about the brand because of that impact.
As a result, brand loyalty is much higher when people are proud to consume your product. Kuli Kuli's products are in more than 800 retail outlets, including Whole Foods Markets, Sprouts and Kroger.
Her advice on social entrepreneurship is this:
"Start small. People put together these grandiose plans. They want to do everything at once and it becomes too overwhelming so they do nothing.""Write down something that you're grateful for every day."
This habit can help social entrepreneurs who face seemingly insurmountable struggles to balance their perceptions of challenges against what has already been accomplished.
"Imagine what it would feel like to have your goal accomplished."
Visualization is a key to success in areas from golf to marketing.
"Take one small step towards your impossible goal every day, even if it's just sending an email."
Actions have consequences and these consequences can build momentum that ultimately change your goal from impossible to inevitable.