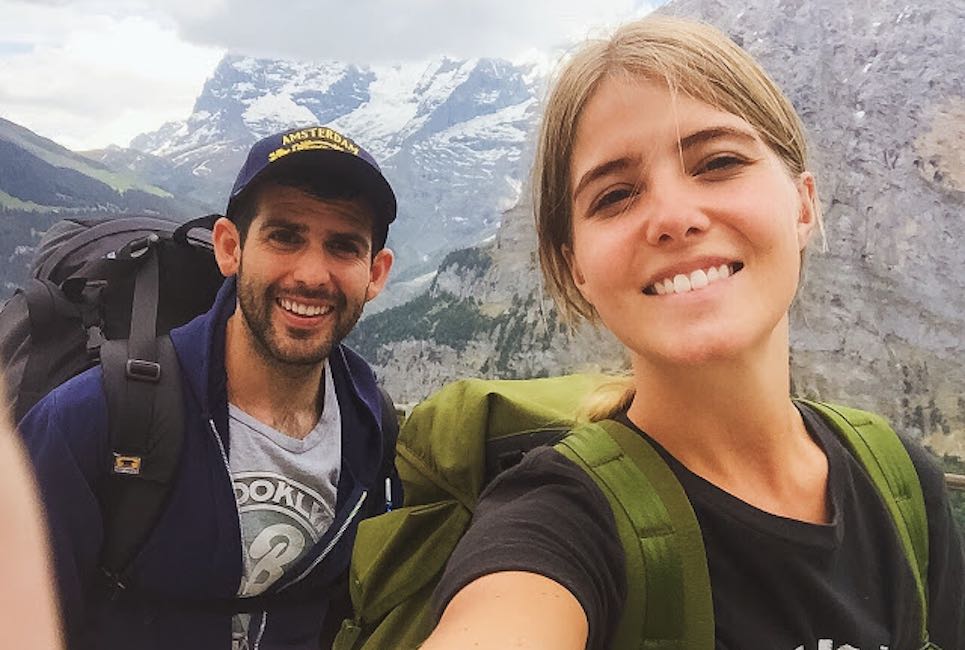 Have you ever stayed up really late and watched infomercials? You know the ones, the 'hard sell' products with three easy payments of 99.99? Yes. Well, we all have. In today's world, we might not have as many infomercials running, but that doesn't mean that we are not continually inundated with flashy promises, quick fixes, products that we'll never need — digital noise. For many social impact leaders, marketing and advertising can seem shady or sleazy, but it doesn't have to be. Anyone can implement honest marketing into their business!
We all know that we have to tell others about our business, but many of us don't want to resort to the in-your-face marketing tactics and salezy lines that many seem to be doing. Our impact is our business. We've started this business for more than just profit; it's our passion, our mission, why we get up in morning kind of business.
Yet, when we hold back from telling others about our business, or 'marketing' what we do, we hold back from our full potential as an impact entrepreneur. If you want to grow your impact, you're going to have to grow your business and friends… that means people are going to have to find out about you. And that means you are going to have to advertise.
What does marketing mean for us?
So, now what? For impact entrepreneurs, there can be only one way to push through the digital noise out there and sell our products (and our mission) and that is what we like to call 'honest marketing'.
What is honest marketing?
Honest marketing is authentic marketing. It's a way of sharing what you do with those who will value it the most. We all have unique values, desires, and needs — it's why we started these mission businesses in the first place.
Connecting to those people who most align with our values and who need our products is what honest marketing is all about. We can all strive to be honest, ethical, and honest in our marketing and advertising by showcasing the real value behind our products, our mission. When we build honest, transparent, authentic connections with our audience, we don't have to 'hustle hard' or beg for people to love our product! Doesn't that sound great?
Here are 3 ways we can implement honest marketing into our business:
1. Tell YOUR unique impact story right from the start.
Don't be afraid to talk about YOU, yes you, the founder of your impact company. Sharing your story will help you find those people that are going to support your mission and buy your product. Take it from Kelly Belknap, co-founder of Adventurist Backpack Co. who didn't spend a dime on marketing but found their audience (and got some amazing PR) in the early days of their company:
"We started Adventurist 16 months ago, and have been fortunate enough to grow quickly and have our story/brand featured on the Travel Channel, Forbes, Woman's Day, Mashable, ABC, Radio Disney, CBS, Fox News, and more, enabling us to provide over 50,000 meals to families in need in our first year. We sell minimalist backpacks that give back. For every backpack sold, we provide 25 meals to families in need across the U.S. We provide the meals through our partnership with national non-profit Feeding America as part of its Enterprise Society.
All of our marketing has been free – whether through social media posts/content, free articles in the press, setting up at events, or through word of mouth from any combination of the first three.
We think that telling the story of how you got inspired to give back through business, as well as why your brand does the things it does, is the most important aspect of a social impact business.
Our advice would be to figure out how to tell your story in the best way possible, so that other people can understand the why and how behind it, and have a reason to share it with others. Since customers expect authentic brands and products, this, of course, means that your story and values have to be authentic as well. But if you have an authentic and interesting story, it's just about having it heard by the people who care and want to listen.
So our practical marketing example and tip would be to refine your story to the best it can be, authentically, and then spread it via press, social media, e-mail, events, and more. Whether you share it via letters on a page, photos, or word of mouth, this is the ultimate marketing method for social impact business hoping to change the world for the better, with a positive story to share." You can see their story and impact company here.
2. Build authenticity with 'real life' customer reflections of your company.
A great way to build authenticity is to let your customers reflect your company, starting with publishing their photos of your product on social media.
Here's a simple, yet effective way you can honestly brag about your company (and build a loyal audience too!):
"While most of our product photos come straight from the manufacturer who took great care in making sure their photos exhibit their product in the best possible light, we also allow our customers to upload real world pictures of their orders directly to the product page they ordered from.
This ensures that our future customers won't make their decisions solely on the alluring marketing photos that come from the manufacturer but instead have a chance to see the product with a more realistic appearance. While the customer photos may not always be as enticing as the manufacturer's photos, we feel it's important our customers see the full picture and have the opportunity to share their own results after the order has been delivered." Jake McKenzie, Content Manager, Auto Accessories Garage.
3. Avoid the social responsibility trap and do what's right because it's right, not because it sounds good in your ads.
"Our role as advertisers and marketers of our products to stand with integrity and offer transparency about the products we sell. For businesses to properly support organizations, it needs to be authentic and it needs to be sustainable. We never want social responsibility to be a trend so we need to adequately support our message with thoughtful storytelling, adequate vetting, and accessible information." Ryan Roff, Owner, CEO, boldSOCKS.com
How are you implementing honest marketing into your company? We'd love to hear from you!
You might also like: