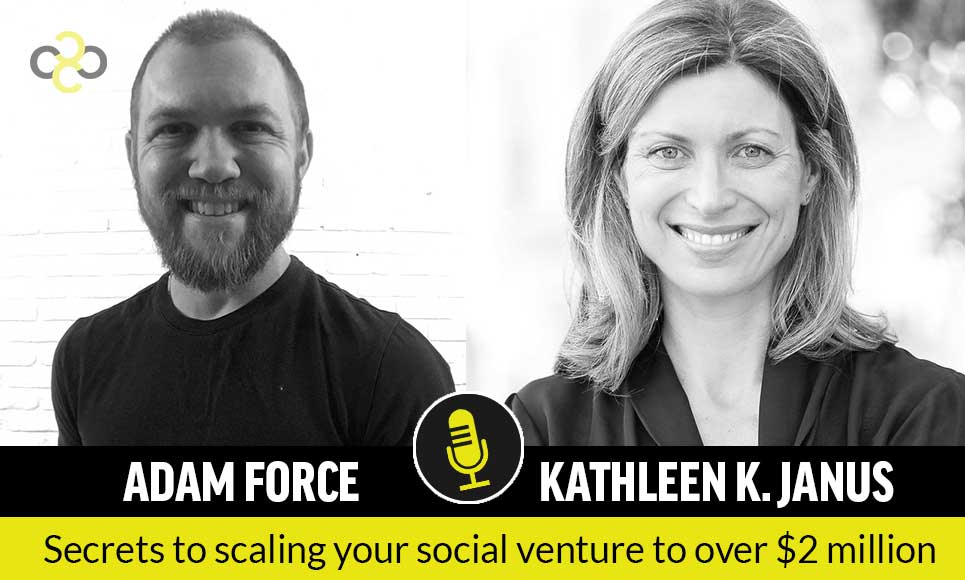 Exclusive interview with award-winning social entrepreneur and author, Kathleen K. Janus.
Subscribe to this show on  iTunes  |  Stitcher  |  Soundcloud
In this exciting interview, we talk about scaling your social venture over $2 million with Kathleen Kelly Janus who is an award-winning social entrepreneur, lawyer, and lecturer at Stanford University, where she teaches social entrepreneurship.
She is also a co-founder of Spark and is Chair of the Board of Directors of Accountability Counsel, a startup human rights organization.
In 2004, she and six friends co-founded Spark, a nonprofit that engages Millennials in new forms of philanthropy to support gender equality. Despite their initial success, after a few years of working and fundraising, the organization's growth became stagnant. No matter what they tried, Spark couldn't overcome the scaling challenges that it faced—raising money, measuring the full impact of their work, and hiring enough staff to sustain the organization.
Those obstacles sent Janus on a path to study that problem—how do you scale up a nonprofit?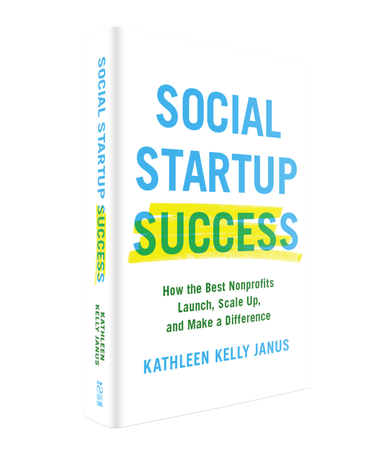 In her new book, Social Startup Success: How the Best Nonprofits Launch, Scale Up, and Make a Difference, Janus explains the steps successful nonprofits take so that whether you work in the social sector or support a nonprofit, you can make sure an organization thrives.
For the past five years, Janus has traveled the country visiting new and veteran founders, leadership teams, and funders of more than 200 social entrepreneurs, including the leaders of Teach for America, City Year, DonorsChoose, and charity: water.
The book features her findings and identifies five key strategies that successful nonprofits employ—and tells how to make them work for any nonprofit:
Testing ideas by engaging stakeholders and reframing failure as learning, like Aspire Public Schools did to devise a creative solution to ineffective preschool education in low-income communities.
Measuring impact as you track the positive outcomes of your organization and maximize that data, like At the Crossroads did to create stages of progress as they reached out to homeless youth in San Francisco.
Funding experimentation to find a funding model true to your goals and effective at raising money like Hot Bread Kitchen did when they both raised money and sold bread to sustain their training program for low-income women to find jobs in the food industry.
Leading collaboratively by building a team and creating an environment where people feel empowered and appreciated, like the crowdfunding platform Kiva did by allowing employees to manage their own success
metrics.
Telling compelling stories to share the work you're doing, like the founder of the Center for Youth Wellness Nadine Burke Harris did in a TED talk that's been viewed over 2.5 million times.
Social Startup Success is the first definitive guide to solving the problem of scaling your social venture.
Listen to more interview at https://changecreator.com/