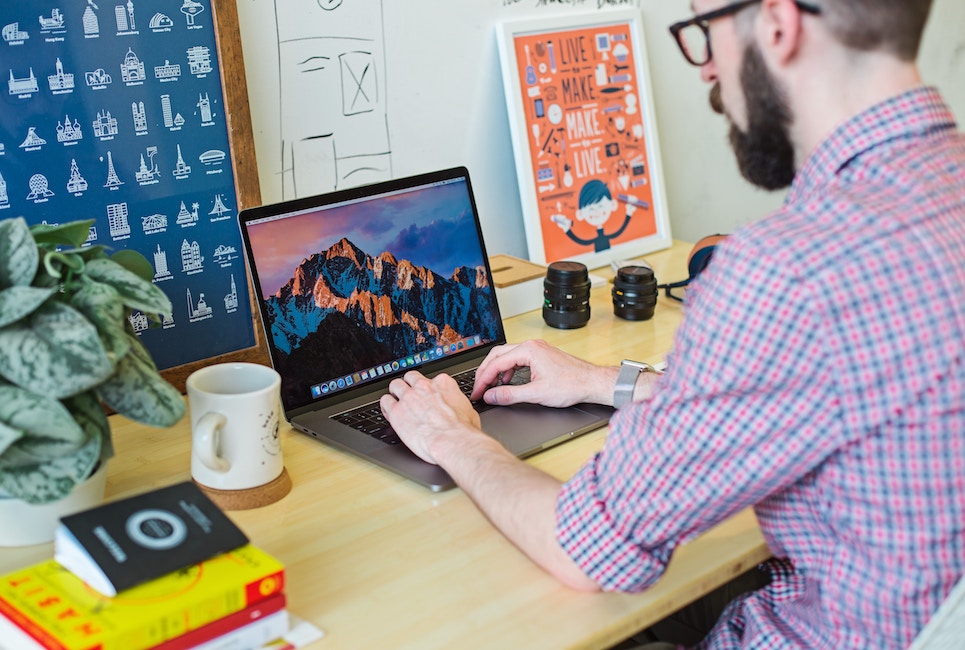 We interview a lot of cool people who are creating their own thing their own way. We love that!
Today, the business model is changing and impact or what we call social profit is part of the model. If you're missing that you will not have the same level of success because you won't have the same support from the public as a business who does.
People today believe businesses have a moral obligation to ensure their business is not harming people or planet but is actually using it's power to help it.
Without further blabbing, I want to share some awesome impact models to stimulate your thinking so you can create the next unicorn model.
1. Kenny Ewan | Wefarm
Where tech and collaboration intersect.
Kenny and his team have created the world's largest farmer-to-farmer digital network and it's freaking awesome. The network was created to put power into the hands of our farmers, online or offline.
The Model:
Many farmers around the world don't have regular wifi access and disease or other issues can commonly destroy crops which has a huge impact on the farmer but also the communities. Many people have phones, just not wifi, so they decided to build a network that leveraged SMS text messaging technology.
Now, based on the idea of collaboration, farmers can join this network which allows them to shoot out a question to crowd source an answer. So if a disease or bug is destroying crops and they don't know how to fix it they can get help.
Here is where it gets really cool. SMS is basic and not so fancy on the surface. But, behind the scenes Wefarm work their magic using an algorithm. When a question is submitted it does not go to the full network. It's actually analyzed by their proprietary technology to find the top 20 or so people that can best answer that question and sent to them immediately and results in a response within about 24 hours. They plan to narrow that down to the top 10 or 5 people as the tech gets smarter.
Today they have almost 700k farmers in the network and have had 825,000 questions asked with 1,200,000 answers shared! It works!
If you're interested in hearing from Kenny you can listen to our full interview here.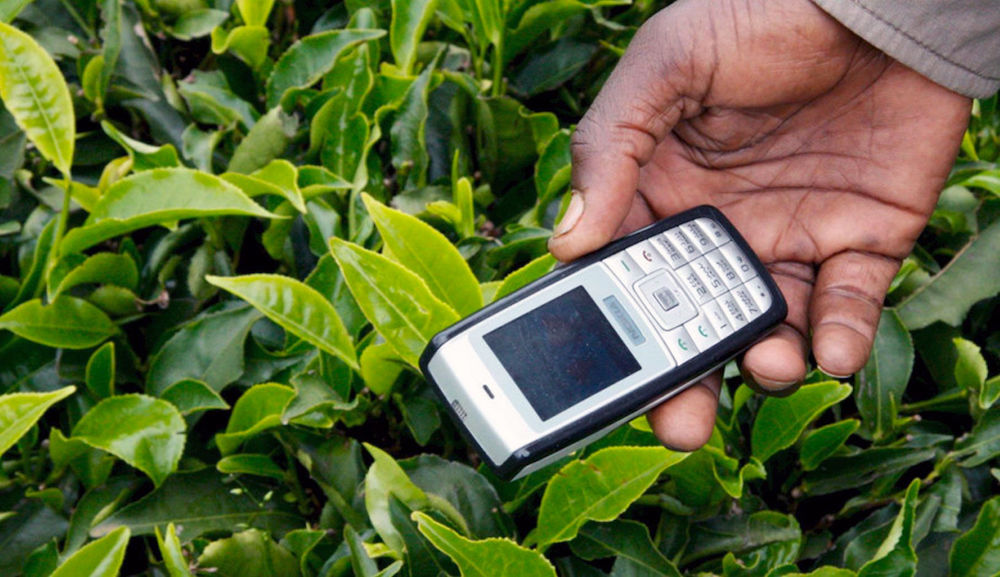 2. Kayte Torreao da Costa | DIVONA
Investing in good and giving to those in need.
Kayte Torreano da Cost and Mylene Paquin created a unique perfume company that helps women who have faced trafficking and domestic abuse by sending them care packages.
The Model:
All startups are faced with the challenge of finding their audience and getting visibility. What if you don't have huge marketing budgets to tell the world what you're doing? You have to get creative and that's just what DIVONA did.
There are three parts to this model which is really cool.
First, for every bottle of perfume purchased they put aside $2.
Second, they connected with a number of social enterprise suppliers to purchase goods for the care packages. At the same time this supports the social enterprise and helps them drive more impact. In return suppliers agreed to promote DIVONA to their audiences.
Third, they work with related nonprofits by creating marketing exchange agreements. They provide them the care packages to be shared with the women in their network. In return, the nonprofits agree to promote DIVONA to their audience.
This allows DIVONA to create a circular model of helping others and building a customer based.
It's a brilliant model that offers organic growth.
If you're interested in hearing from Kayte you can listen to our full interview here.
3. Rachel Faller | Tonle
Zero waste fair fashion.
Rachel Faller knew she would not find her career path in the mass consumptive fashion industry. Instead she founded KeoK'jay, which later became Tonle', a company based in Phnom Penh Cambodia, which she now oversees as creative director. Tonle is focused on producing sustainable clothes while adhering to principles of transparency, fairness, and waste reduction.
The Model:
An estimated 1 million tons of textile waste is dumped into landfills around the world each year. The Tonle business model consists of a couple different layers to help tackle this problem and show the world a new approach to fashion.
First, they spent years developing a zero-waste design process that that incorporates leftover scraps of recycled materials into original looks.
Second, she originally was teaching young woman in Cambodia to start their own business but ultimately the women asked if they could just work for Rache. So now, their workshops on the ground in Cambodia are structured in small teams, where staff work on a variety of different products, contributing creatively in a positive working environment while earning fair wages and benefits.
Rachels model successfully creates amazing clothing that creates zero-waste while at the same time employs women in Cambodia who earn a fair wage.
In a constantly shrinking world, they believe you need the people who make your clothes as much as they need you, and they aim to connect people on opposite ends of the supply chain through transparent policies and marketing.
If you're interested in hearing from Rachel you can listen to our full interview here.
Ladies, if you want to support Tonle and buy badass clothing that you can feel good about you can check them out here.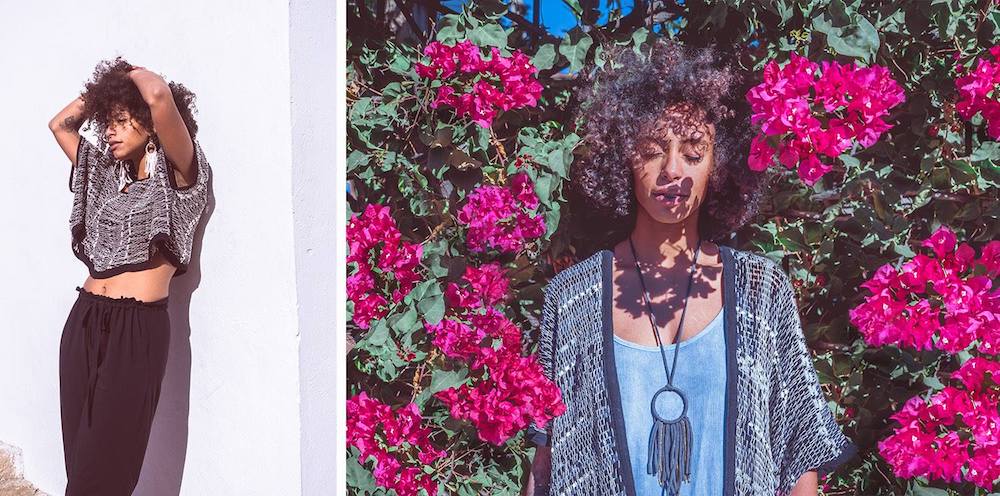 4. Kelly Campbell | Digital Web Consulting
Going from agency to "do good" consultant.
Kelly is the founder of Digital Web Consulting and after selling two businesses she decided to change her life path. Actually her agency that she sold in 2016 was the recipient of several national and international awards for creative excellence and web technology innovation.
The Model:
Someone at Goldman Sachs once told Kelly that she has a ton of knowledge and should consider being a consultant. She owned a business at the time so that sounded crazy. But after thinking on it she realized there might be something to it.
In a bold move, she sold her company and decided she could help other agencies gain clarity on their purpose, adopt an impact model, and do more of the work that is meaningful to them. Adopting an impact model today is essential to success and Kelly is helping agencies pivot to find more long term success.
At the same time, Kelly put time aside to use her skills and work with environmental nonprofits to help them increase internal efficiencies and donations.
Another creative idea for agencies that she shared, and has implemented, is to structure a client deal based on giving two percent of a total project fee to a charity of the client's choice. So if the client contract was $200,000, then the client would select a charity to which the agency would donate $4,000.
If you're interested in hearing from Kelly you can listen to our full interview here.