If you are running a B2B website then you are looking to convert browsers to leads then to buyers. Despite digitizing your business in this way, your business website could be slacking in generating you the business it should. If your conversion rate is lower than you think it should be, it might be time to evaluate if these 5 key areas of your website could be letting you down. Listen. If you want to learn more about B2B website best practices, it starts with what you are not doing well. That's why we are going to talk about why your B2B site might not be working for you first.
In 2018, we are not going to rehash the importance of creating responsive websites, landing pages that convert, or how to optimize your B2B website's SEO.
Instead, we look at 5 critical aspects of B2B website performance that could be hampering your overall inbound marketing ROI.
Your Content is Attracting the Wrong Target Audience
Content is king only if it is targeted to address solutions to the right audience. If you are struggling to get views, likes, comments, and so on, then your content may be irrelevant to the people reading it.
That can mean two things:
Your B2B website content is reaching the wrong audience
Your business content strategy is not optimized to attract your core audience
Are you addressing your prospects' pain points?
Does your B2B website design incorporate content elements that your target audience easily identifies? Can they easily understand your Unique Selling Proposition (USP) without much explanation?
Also, you'll want to strike a good balance with your content strategy using the 80/20 rule.
You'll want to create 80% of quality content that is targeted to your core audience's pain points and relevant solutions. Then you'll want 20% of your content addressing a wider audience to allow you to onboard and network with other industry players that might have connections to your niche.
This way, you can become an authority in your niche as well as remain open to welcoming players and clientele from other sectors.
If you are wondering if you are creating the right content for your B2B website, start by re-evaluating your buyer personas. See if your B2B content strategy is properly aligned. Then you can use feedback-gathering tools such as Feedbackify, Hively, and Qualaroo to find out from your readers on different online platforms.
You Have Inconsistent Website Design Elements
You do not need to create a B2B website design elements list to get a crisp idea of whether your website design elements are inconsistent or not.
Keep in mind that website design elements speak volumes about your brand. They tell leads about you. Like whether you understand your buyer persona biases about branding. Whether you are informational or functional, serious or fun, and so on.
Inconsistent typography, calls to action, brand voice and colors tell you are not sure what you mean, and that can kill trust and make you look amateurish. It is off-putting to potential customers looking for credible brand authority, hence increases bounce rates.
Ensure your website design elements such as typography, H1 tags, meta tags, and color scheme are matching across different web pages of your B2B website to boost trust and increase conversions.
Your B2B Website Layout is Adding to Bounce Rates
You not only want your website layout to transition visitors to next pages seamlessly, you also want it to encourage visitors to move from awareness to purchase stages of your buyer journey.
Is your B2B website buyer journey clear and fluid through the different pages? Is your home-page chockful of blocks of text that make it hard for potential customers to follow your buyer journey?
Is your website's navigation clear and easy to follow? Even for a complete stranger? For example, a Hamburger Menu was initially assumed to help boost your conversion rate compared to a visible menu. However, with time this has not turned out to be true since the Hamburger Menu assumes the user already knows what the three overlaying lines mean—when they might not.
Even Apple and Spotify have since ditched the Hamburger Menu UX, and the latter has gone on to experience a 30% jump in navigation clicks as people know exactly where to tap on to navigate the Spotify site.
If you have doubts about these questions, you have a new assignment in your in-tray. You can use Google's Webmaster Tool to check for these and more.
While at it…
You'll want to ensure you do not have 404 error pages on your site, which could be rudely crashing your conversion rates by interrupting user experiences along your customer journey. The 404 errors could also hamper on-page and off-page SEO optimization for your B2B website.
You also do not want your footer links mistaken for trying to manipulate PageRank on SERPS. Important too, is ensuring you submit your sitemap to Google through your Google Search Console account for indexing.
If you are still wondering what your searchers want while attracting search engines to your online platform, check out the Search Quality Rating Guidelines that Google released sometime back.
You'll find a July 27, 2017 PDF document detailing how Google, through human testers, sets the criteria for awarding different page ranking scores based on what Google thinks searchers want to find online. You can use the valuable information contained therein to improve your website layout and copy based on searchers' intents.
Your Website is Not Optimized for Local SEO
While you may have done the right thing by avoiding black hat SEO techniques in your content strategy and SEO optimization plan, you may innocently miss the smaller picture.
As much as the web empowers your business to market to the entire global market, you are likely to sell to everyone. The key, again, is to re-evaluate your target audience and align your SEO and SEM marketing to that core audience for better SEM returns.
For example:
If you are a digital marketing agency, the assumption is you can afford to market to a global market. But there are tons of different buyer personas across multiple regions and it might be tough to address all their pain points to increase conversion.
This is even more highlighted for B2B websites supporting a local store or brick and mortar premises.
Most buyers first check online to find a local business to buy from—instead of walking or driving around looking for billboards or knocking various doors. So improving your local SEO index will help you attract business to your local premises or store.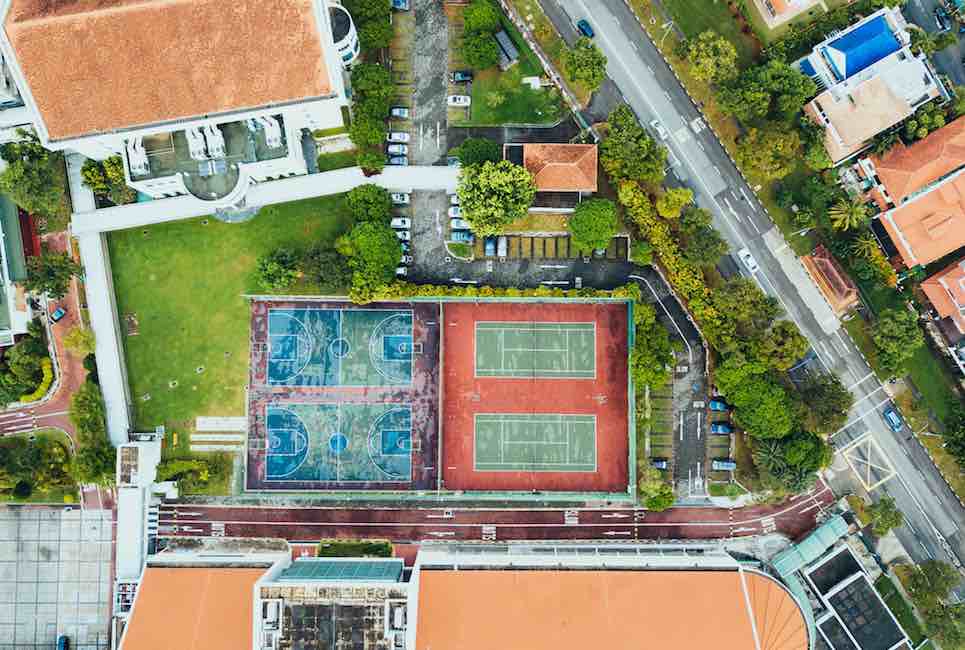 Your Website Has Unclear Calls to Action
A B2B website without clear, compelling CTAs is an unnecessary bog for your inbound marketing dollars.
Creating a good CTA for your B2B website is all about creating a direct instruction that encourages your visitors to take the next immediate or important action you want them to take.
You'll want to use CTAs on relevant content pages and context, otherwise, you'll confuse your visitors and risk losing them to a competitor with clearer and compelling calls to action sections on every page.
Your visitor is likely to be bombarded by a ton of information online that can easily feel overwhelming. One effective way to drive engagement and boost the attractiveness and effectiveness of your CTAs is to apply them in your content mix—especially with video.
Inc. Magazine found that 92% of B2B customers watch online videos. More importantly, though, 43% of B2B customers do so when researching services and products for their businesses.
By creating clear and compelling CTAs, you empower the reader to know what to do next to find the solution they seek while encouraging them to move along your customer journey towards your purchase page.
Some B2B Website Best Practice Tips
Think about your brand at every touchpoint of your website, logo, color choices, your call to actions — don't confuse your buyer with conflicting brands along the way
Think about the buyer journey — what do you want your buyer to do?
Always think mobile first — If your site is not responsive, it should be.
Do have specific landing pages for offers and promote directly to them
Do make the sign in processes easier.
Offer some valuable free gifts to your audience. Give your audience some kind of information they will use over and over again, a reference material of some kind, a checklist.
Have clear Call to Actions on every page.
Conclusion
While B2B website design elements such as mobile-friendliness and fast-loading pages will help retain more visitors, the above 5 key areas your B2B website could be letting you down will help convert that precious traffic to more quality leads and increase conversion and grow your business. Using a few of our B2B website best practice tips will get you off and running, making more money sooner than later!