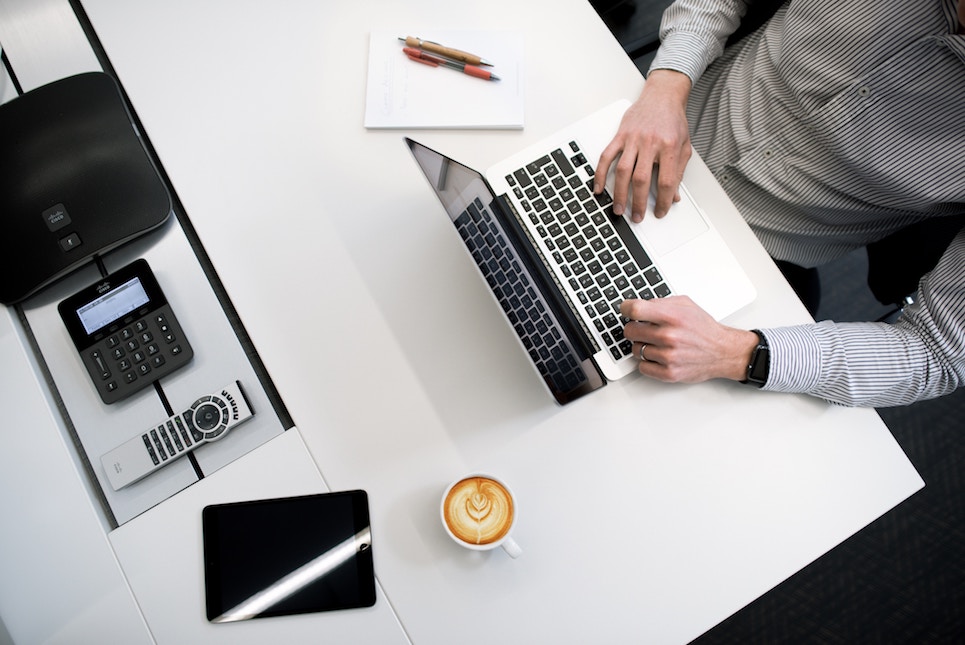 Are you planning to start using a CRM (Customer Relationship Management) system? In the very basic sense, a CRM manages all strategies and activities used to interact with customers. CRM helps in building and maintaining customer relations. This, in turn, creates loyalty and increases retention.
While a CRM can do wonders for your business, it's not easy to select the right product. Just search online and you'll find dozens of good CRM solutions. There are hundreds of options and it's easy to be confused.
Let us make things easier for you. We'll select the two top two options: ActiveCampaign and Hubspot, and compare them both. This way, you'll get a better understanding of which option does what. And you'll be able to make an informed decision.
Let's begin.
What is Hubspot?
Started in 2006, Hubspot began with the observation that businesses do not quickly adapt to the changing requirements of their clients. To bridge this gap, Brian Halligan and Dharmesh Shah invented Hubspot.
Hubspot is user-friendly, feature-rich, powerful, and helps users get relevant and personalized results. The aim of Hubspot is to transform the businesses and make the industry more inbound.
What is ActiveCampaign?
In the world of CRM, ActiveCampaign is the most user-friendly marketing platform that's designed with small and mid-level businesses in mind. If you want to create eye-catching campaigns and attractive marketing strategies, this platform can be the best for you.
From alluring email marketing drives to customer retention to many other aspects, ActiveCampaign can do it all. In particular, the visual campaign creator is very useful in making targeted email campaigns. The ads are based on customized user interactions. The software also records all interactions and assists in closing deals.
In addition, the software can also integrate more than 700 services and applications. These range from accountancy to content management system to every other aspect of marketing and business optimization.
How much do they cost?
Hubspot offers a number of pricing schemes depending.
The lowest version of Hubspot is free to use. However, the Hubspot Marketing Suite offers three distinct modes. These are based on different needs such as the scale of operations and other aspects. You can also try it for free in the beginning.
ActiveCampaign has 4 paid modules. Setup is free but it costs money to go above a set number of contacts.

HUBSPOT PRICING

ACTIVECAMPAIGN PRICING
Basic – $200/month (Billed Yearly)

Email Marketing
Social Media
Content Marketing
Analytics
100 Contacts + $100 per 1k extra

Lite Module – $15/mo (monthly) or $9/mo (yearly)

Limitless sending
Email Marketing
Newsletter Mailing
Max 3 Users
Chat & Email Support

Pro – $800/month (Billed Yearly)

Salesforce Integration
Smart Content
Marketing Automation
1,000 Contacts + $50 per 1k extra
All Features of Basic

Plus Module – $70/mo (monthly) or $55/mo (yearly)

In addition to all features of Lite plan, this one has:

Max 25 Users
CRM and Sales Automation
SMS Marketing
Deep Data Integrations
Custom User Permissions, Branding and Domain
Unlimited Sending
Contact & Lead Scoring
One on One Training

Enterprise – $2,400/month (Billed Yearly)

Predictive Lead Scoring
A/B Testing
Advanced Reporting
10,000 Contacts + 10 per 1k extra
All Features of Pro

Professional Module – $159/mo (monthly) or $129/mo (yearly)

In addition to features of Plus Module, it offers:

Max 50 Users
Limitless Sending
Site Messaging
Attribution

In addition to the above, Hubspot also offers a Sale's Basic module. This free version is useful but does not have as many features as the Pro version. Here is the list:

HubSpot Sales Basics – Free

Restricted Calling and Documentation along with restricted email tracking and templates
Email notifications and scheduling
Integrated Outlook and Gmail
HubSpot CRM integration & API

HubSpot Sales Pro – $50/user/month

Sequencing
Prospecting
Metting
Everything in the Free version

Enterprise Module– $279/mo (monthly) or $229/mo (yearly)

In addition to features of Professional Module, this offers:

In-depth Onboarding
Uptime SLA
Free Social Data and Design Services
Limitless Sending and Users
Customized Mailserver Domain
Dedicated Account Rep

You can also get an add-on for all features for a one-time cost of $200.
The Best Features of Both
Email Automation
Both platforms offer very similar services in this area which include excellent and customizable email templates. However, ActiveCampaign does offer some better features than Hubspot. For example, you can leave notes under relevant automation series as well as 'yes or no' automation considerations.
Blogging Integration
In this area, Hubspot is the clear winner because it facilitates direct blogging from its website. Thus, it enables SEO and marketing to be directly integrated into the blogs.
Campaign Reporting
Once more, Hubspot offers better features here by generating social network source reports within 10 seconds. ActiveCampaign instead offers setting up website analytics and free conversion tracking through Google Analytics which makes the process slower.
Social Media
For 3rd party app integration, both the platforms offer excellent integration features.
Also, in social media management, Hubspot wins because of its range of 0features like report generation, post scheduling, engagement monitoring etc. You can also create and upload a post spreadsheet which Hubspot will then use to automatically schedule posts. However, you must follow their template for this to happen.
Comparison Table: Hubspot vs Activecampaign
Software
Hubspot
ActiveCampaign
Audience

Best for small businesses

Best for small to mid-level businesses

Pros

Easy to use

able to grow with this software

Extensive insights into online marketing on its blog

Easy to automate

Free to install

Customize assistance

Cons

Only yearly subscriptions available

Scaling is expensive

Prompt tech support is costly

Few Interface customization facilities

Can't design a landing page

Despite the attractive automation tool

email builder and CRM are lacking

Highlights

Bulk social media posting

Bi-directional CRM syncing

Create invoices

Lead segmentation and scoring

Web activity tracking

Mobile app

Personalize web content

Sales reports

Social CRM

Event management

Real-time sales alerts

Predictive analytics

Split testing

SMS marketing

Lead segmentation and scoring

Social CRM

Web activity tracking

SMS marketing

Personalize web content

Lead segmentation and scoring

Web activity tracking

SMS marketing

Personalized web content

Create invoices

Create membership sites

Bulk social media posting

Sales report

Split testing

Bi-direction CRM syncing

Event management
On the whole, both Hubspot and ActiveCampaign are great options for CRM. While Hubspot is certainly more diverse, it is also considerably more expensive. So, the question boils down to how much of an investment you are willing to make in your marketing campaigns.
Conclusion: Which Should You Choose?
Analogically, you could say that the difference between them is the same as that between a digital and atomic clock. While ActiveCampaign, the digital clock, offers relatively accurate reading, it cannot match up to Hubspot, the atomic clock.
Normally, you should consider going for ActiveCampaign when just starting out your business. During this time, it is unlikely that you will have more than the basic threshold for contacts in the app. Also, ActiveCampaign is much easier to use and gets the job done with minimum fuss. So, it is a good place to start. If you have lesser than 3,000 web traffic per month, then ActiveCampaign is great for you.
However, as your business grows, you will come to feel that ActiveCampaign is just not cutting it after a while. In that case, it is probably time to switch over to HubSpot. By now, you must have your revenue streams sorted as well. So, it should not cost you a lot to operate the software effectively.
ActiveCampaign is great for starting. It handles central issues like email marketing and CRM easily. You can just use WordPress to make up for its lack of blogging options. Do the same with Google Analytics and Buffer. Nevertheless, Hubspot's impressive functionalities will make you want to try it at least once.
So consider all the aspects, choose wisely and get the best out of your CRM.
My final top pick: Hubspot — If you want to grow your company, you need to invest in the right tools. I believe that Hubspot is an excellent CRM that you will love. Why not try a free 30-day trial today to find out for yourself?