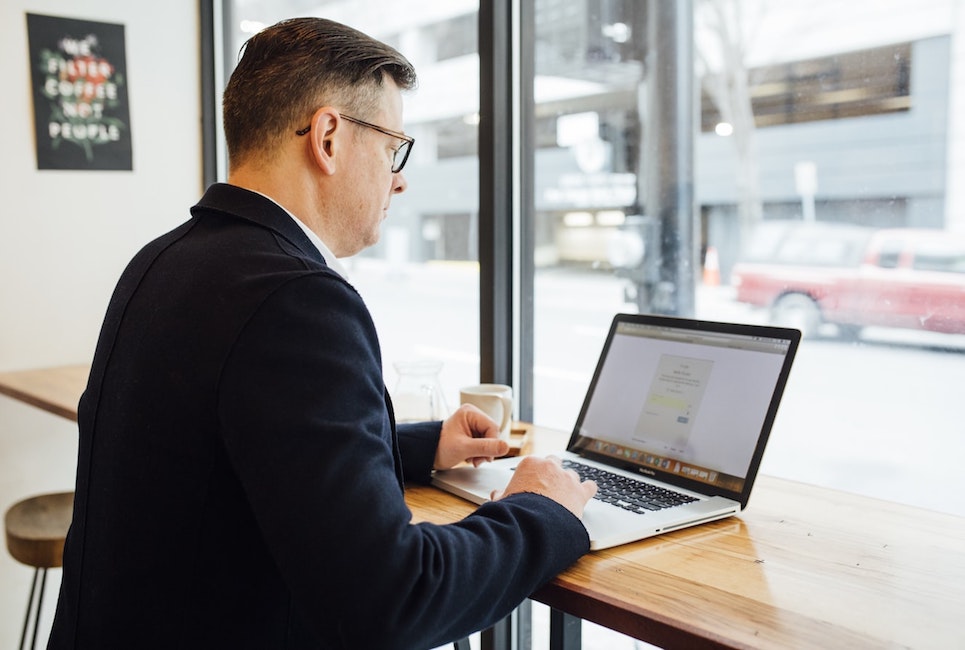 Marketing automation plays a huge role in online business success today. Processes like email marketing, website hosting and management, social media marketing and customer support can all benefit from automation. Entrepreneurs today can save time and increase revenue by streamlining these processes with automation.
Right from lead qualification to creating digital campaigns, automation makes the process less complicated. You can your monitor marketing campaign, enhance productivity, and improve customer retention. However, you need the right tool. The market is awash with several automation tools but we're looking at two of them today, Market Hero and Clickfunnels.
Each of these tools offers unique benefits to online businesses today.  Let's look at them in detail.
The Main Differences between Market Hero vs Clickfunnels
The Main Differences between Market Hero vs Clickfunnels are:
Market Hero focuses on e-mail automation services and marketing, whereas Clickfunnels helps you build high converting sales funnels.
Market Hero provides templates for you to use, whereas Clickfunnels has a variety of products to use like conversion pages, affiliate programs with email, text and messenger follow-up funnels and more
Market Hero use a special ROI calculation tool for track you sales, whereas Clickfunnels does not have this feature.
Let's take a further look at these key differences.
They Focus on Solving Different Problems
Despite the fact that they are both marketing automation tools, Market Hero focusses on email marketing to grow your business revenue while Clickfunnels builds beautiful sales funnels that turns visitors into leads and leads into loyal customers.
ROI Calculation Tool
Market Hero features a special lead ROI calculation tool. It actively tracks each sale and conversion within your business. You're able to tell how much your leads are worth over a long period with several filters. This way you will tell what is bringing the best ROI in your business.
You can advertise in Facebook or Google, spending less than what each lead is worth. That way, you're sure to make a profit. Clickfunnels does not have this feature.
Products are Packaged Differently
Clickfunnels offers a variety of products including Clickfunnels for building funnels, Etison Editor for creating high-conversion pages with a 'drag n drop' editor, Backpack which runs affiliate programs in your funnel and Actionetics which creates email, text and messenger follow-up funnels. Each of these products is elaborate with a variety of well-designed templates to make your work easy.
Market Hero on the other hand does not have separate and elaborate products. For example the email editor provides only seven templates with basic design. You cannot create your own forms because the form builder is incorporated within a specific funnel. The elements available are limited.
Training
Market Hero offers an in-depth training by Alex Becker himself.
Even the cheapest membership fee gives you full access to the Market Hero academy. The training offers a ton of value. Clearly, they are committed to seeing you succeed with email marketing.
What is Market Hero?
Market Hero is mainly an email marketing service. It was founded by Alex Becker who wanted to help businesses grow by generating more revenue from a lead than it cost to acquire. The goal of Market Hero is to provide the best email analytics system and revenue centric auto responder. Market Hero's aim is to empower businesses with a simplified process of obtaining metrics for explosive growth.
This company focusses on the basics of growth to take your business to the next level. Not only do promise you a simplified email marketing system, but also next-level automation and analytics presented in a user-friendly, simple and sleek app.
What is Clickfunnels?
Russell Brunson founded Clickfunnels in 2014 as a solution to the frustration that many business owners face with building websites and funnels. For the business owners who can't code, you don't need a tch team. Building an attractive and profitable website is easy with this dynamic platform. This all-in-one software helps entrepreneurs grow their businesses with more leads, more sales, more revenue and several other benefits.
Clickfunnels provides businesses with the tools they require to market, sell and deliver products and services online. You can easily generate leads, sell your products and even follow up on your customers anywhere and at any time.
After signing up with Clickfunnels, your business is on the sure path to success by simply answering the following questions:
What is your business?
What is your objective?
When do you want to achieve your goals?
By now we've already established that Market Hero is focused on increasing revenue through email automation while Clickfunnels increases revenue using well-built websites and effective sales funnels. Let's look at the features of each marketing platform.
Why Compare Market Hero and Clickfunnels?
Market Hero is primarily focused on email marketing and Clickfunnels on creating funnels – although they have an autoresponder service as well. So, it would seem strange to compare these two tools. Wouldn't it be much easier if they were both email marketing tools? Or funnel building tools? But they are not.
We're comparing them so that you get the best value when trying to convert leads to sales.
Market Hero is targeted towards new fairly marketers who want to use email marketing to generate revenue. Clickfunnels can be used by beginner and seasoned marketers. The platform's features make it so simple to build a funnel without technical help Making Instead of scratching their heads over which tool is better, some business owners have resorted to using both tools – together. Let's look at their features.
Features of Market Hero
Messenger Enabled Auto Responder
Email and Facebook messenger are the two most used communication fronts online. You can use messenger to apply all the awesome automations you'll find on email. It has over 1 billion users and is the most engaging channel online.
Facebook messenger has an average of 80% open rates and a click through rate (CTR) that is 4-10 times higher than email. This means that your audience is actively using messenger on a daily basis. This is a great opportunity to have your business as a part of it too.
Integrations
Market Hero has the ability to connect with other platforms including Shopify, Zapier, Clickfunnels, Demio, SamCart, Leadpages, JVZoo and PayKickstart. Are you on Shopify and not using Market Hero? They claim that you are simply choosing to limit your income potential. Market Hero allows you to segment and email your customers.
This software automatically compiles your sales and provides you with metrics concerning your customers. It also automates upselling, down selling, abandoned carts and more.
In-depth Metrics
With Market Hero, all the information on your customers and emails are at your fingertips. You can see how many emails were opened, clicked and sent. You can also see the CTR, spam complaints and how many have unsubscribed from your list. It is easy to obtain your sales metrics and determine how much each customer is worth.
Support
Market Hero provides a 24 hour chat support on their website if you need answers quickly. If you're on Facebook, Twitter or any other social media platform, they can find you there too. They hold monthly webinars and trainings where world renowned experts show you how to use the platform for effective email marketing and exponential business growth.
When you sign up, you're entitled to a mega course on email marketing, Shopify and messenger. Alex Becker (CEO, Market Hero) created this course to provide you with the same email tactics he has used to build several million-dollar businesses.
The mega course will teach you how to get the most out of email marketing, how to grow your Shopify sales with funnels, emails and messenger, 7 figure advertising techniques, sales and behavior based automations and high ROI email funnels.
Pricing
Market Hero pricing is obviously dependant on the size of your email list. On the website, you'll have to drag a slider across to see the prices for each category. For 1000 emails, the cost is $19 per month. For 3000 emails, it's $49 per month and 7500 emails cost $99 per month.
For 10,000 emails, you'll pay $129 and 25,000 emails will cost you $229. If your email list is 50,000, you'll part with $549 while 75,000 and 100,000 go for $800 and $950 per month respectively.
Market Hero offers a 14-day trial period – no commitments whatsoever. It comes with a mailing limit but you have access to the whole platform. They also have a 30-day money-back guarantee. If you would like to pay yearly, it comes with a 15% discount. You can pay using Visa, MasterCard, and American Express. You can also use PayPal, checks or wire transfer.
Other Features
Attractive Interface
Any platform with a great looking interface attracts the attention of users. Of course let's not forget that there are more important factors on the inside that should keep the users. Market Hero features a simple dashboard and a well- designed interface.
Subscriber Management
Adding subscribers or leads can be done using the import tool or manually. The platform uses a tag-based management system. The tags are added when a lead enters your funnel or during the import process. You can easily filter the leads based on various factors like names, emails and status.
Email Campaigns
To send an email broadcast, click the 'Broadcast' option on the sidebar menu. Click 'get started' and set up your first broadcast. Fill in the sending information and the segment of leads you're sending the email to.
Market Hero provides only 7 templates, all with basic designs, to choose from. The drag and drop functionality in the email editor works well. You can make changes with the fonts, the floating bar and colors. However, the number of elements to choose from is limited.
Form Builder
You need a form to drive leads into your email funnel. Market Hero does not allow you to create a form like other platforms. The form is integrated in a particular funnel. That is where you will make necessary changes to the elements like images and button types.
Features of Clickfunnels
Smart Funnel Builder
Clickfunnels makes it easy for business owners to independently set up high converting digital marketing funnels without the help of a tech team. Entrepreneurs are too busy to deal with all the moving parts of a marketing funnel. This software is the solution and you can do it in as little as 10 minutes following these steps;
Choose the type of funnel your business needs
Business owners create funnels to;
Generate leads – with basic email (or messenger) leads or with long-form application
Generate sales – with a two-step tripwire funnel or a sales letter funnel or a launch funnel
Run events like webinars – a live webinar with third-party software or an automated webinar run on Clickfunnels only
To choose your preferred funnel, go to Clickfunnels and from the drop-down menu, choose 'Build a new funnel', select your goal from the three we've discussed above, then choose the type of funnel you want. Immediately, the software will set up all the pages required for your funnel. With a few clicks, you'll have a tried and tested framework for your online business.
Adjust your funnel to your desire
You can add, move, delete or edit pages as you see fit. You can also add membership sites. Clickfunnels can easily add one-click upsells to increase your cart value. You can add a membership page to host your training without another marketing tool or third party software.
You can reduce cart abandonment by creating an easy check-out process. Clickfunnels helps you do this by using a style order form. It captures lead details which you can use to market to those that abandon carts.
You can add your affiliate program to any Clickfunnels sales funnel within minutes, using only two extra pages. Within the affiliate area, you can edit commission plans, do payouts and create affiliate areas with easily downloadable banner ads and copy. You can also generate affiliate links to put on any of your Clickfunnels pages. This way, your affiliates can collect sales for sharing your content.
Customize your pages
You can make the pages look exactly the way you want by swapping Clickfunnels' videos, text, logos and products with yours.
Your pages should reflect your unique voice and style. You can achieve this within a few clicks.
Capturing Leads
With Clickfunnels, you can do this in two ways.
You will find this inside your new funnel. You're able to connect with your audience by creating short email sequences which are sent after an opt-in or sale. Also, you can create notifications that will alert you on any purchase or opt-in.
How do you send an email through automation tab?
Step 1: Add a New Email
Each page in your funnel has an automation tab. First, select the page to send an email to. It could be an order page or opt-in page. Select 'Add new email', type in your name, subject and SMTP configuration and the times that you want the emails sent.
Step 2: Select a predesigned template
The predesigned email templates allow you to customize them as much as possible.
Step 3: Edit the template with your unique voice
Actionetics Follow-Up Funnels
Actionetics is a powerful tool within Clickfunnels. It is an auto responder that creates, schedules and delivers email sequences. You can also use it to create powerful follow-up funnels that communicate directly to each customer based on the following information;
Who they are
What they've bought from you and when
Their activity within your funnel
Where they've come from
Personalized follow-up funnels boost conversions and generate sales.
How do you create follow-up funnels inside Actionetics?
Step 1: Build your list
To build lists inside Actionetics, go to the 'Email Lists' tab and select 'Add New List'. Choose a name for your new list and save. Actionetics also helps you to create a 'smart list' which collects specific data on your leads. For example:
Who enjoys your free content and has never bought anything

Who has purchased a product and has over 1000 Facebook followers

Who purchases all your products

Who was interested in your product but abandoned their cart
Step 2: A Follow-Up Funnel
Actionetics is a multi-dimensional follow-up funnel that allows you to communicate to your prospects wherever they are. You can reach them via email, Facebook messenger, desktop notifications or SMS. If they miss your communication on one channel, they'll definitely see it on another.
Step 3: Send broadcasts to your subscribers
Actionetics helps you send multi-dimensional broadcast messages via Facebook, text, email and desktop notifications.
Step 4: Open your stats and adjust accordingly
When your subscribers receive your messages, you can monitor the statistics and determine the following:
How many subscribers opened the emails/messages
Who bought your products
What revenue you made from each email
This information will help you determine which emails resonate best with your followers.
Adding products onto the platform
With Clickfunnels, you don't need a third-party tool to sell your products. To add your products, use these steps:
Step 1: Go to the 'Products' tab and select 'Add Product'.
Step 2: Fill in the fields for Product Description, Price and Payment Gateway
Within a few minutes, you can add products, price them and start selling. You can add digital products or physical products. For digital products, when a subscriber makes a purchase, it can provide access to a membership site. This works best if you sell courses and training or if you're a coach. It can also direct them to a 'thank you' page to download the product.
For physical products, once a customer has ordered, you can export the product to a fulfillment company like ShipStation which ships the order.
How will ShipStation work with your funnel?
Step 1: Integration – ShipStation and Clickfunnels
Go to your Clickfunnels dashboard and click 'Integrations' then 'Add New Integration'. Now click on the ShipStation image and then type in a name for the integration. Type in your API key and you're done.
Step 2: Connect ShipStation to the funnel
When ShipStation is connected to your funnel, you can easily access several other ecommerce and drop shipping sites.
Step 3: Add products in your funnel
After adding your products, ShipStation will do the rest for you until your product reaches your customer.
A/B Split tests for higher conversions
Optimize your funnel for maximum leads and sales by running split tests. With Clickfunnels, you can set up A/B tests for anything including headlines, images, videos, pages and copy.
Your funnel goes live
Within a few minutes, your funnel is ready to go live to generate leads and sales.
For your funnel to go live, ensure that you have done the following;
Gone through each step in the Clickfunnels checklist
Made a test purchase
Set the correct domain for traffic to hit the first page when your funnel goes live
Monitor Your Numbers
Your Clickfunnels dashboard will show you the performance of your funnel. You can compare sales, opt-ins and page views for various funnels. You can also see how many leads you have and where they are coming from.
The stats will also show you which funnels are converting the most leads so that you can focus there. You can see your business growth by selecting sales over a particular period of time. For example over the past 30 days or over the past 2 weeks.
Etison Editor
Clickfunnels designed this page editor so that you can easily pick a template, point and click then drag and drop. You can also create attractive pages that convert visitors into customers. It also enables you to customize a page design for your specific brand.
How does this page editor work?
Step 1: Choose Your Favorite Design and Customize
Clickfunnels has dozens of amazing high converting templates which you can use for free with your account. First decide what type of page you want, then select it, edit it and customize. Inside Clickfunnels, you can create the following pages:
All opt-in pages are already engineered to generate leads. You can create op-tin pages within a few minutes, collect leads and start building a list immediately. All you have to do is choose your favorite op-tin page template, then add your opt-in information and branding.
These are used to collect payments. They make the purchasing and check-out process easy for your customers. To create your order form, fill in your product description, price and merchant account. Now you're ready to collect payments from your customers.
You have several sales page templates to choose from and they are already designed to convert your leads into customers. You simply have to choose the template you like best, then drag and drop the sales options you want on your page and replace them with your unique branding.
The page editor helps you create an additional high converting offer page which increases your cart value. All you have to do is choose your desired upsell page template. Then you'll simply replace the page elements with your own branding.
The Clickfunnels webinar event page templates are built to maximize webinar registrants and boost attendance. After selecting your favorite registration page templates, replace the elements with your webinar information.
Step 2: Understand the Page Structure to Tailor-Make it For Your Brand
The webpages use color-coded building blocks to help you customize. The four basic building blocks are:
Sections: These appear in the color green in the page editor and are the base for the page.
Rows and Columns: These appear in the color blue and are placed in the various sections on the page.
Elements: Elements appear in orange and bring your page layout to life. They are placed in the rows or columns on the page.
Step 3: Add Page Elements
After designing the page structure, you can personalize it by choosing from over 50 elements. Simply drag and drop to the page and switch them around until you have the page you want.
The element library includes text elements, media elements, form elements, advanced form elements, countdown elements, content blocks, miscellaneous elements, order forms, affiliate elements, membership elements and webinar elements.
Step 4: Use Advanced Tools to Create Perfect Pages
You can have more control over your pages by using advanced tools within the Etison Editor. Such tools include:
Custom CSS
Color Adjustment
Padding Adjustment
Step 5: Go Live
When your funnel looks as good as you want, it's time to go live. Ensure that you've followed all the steps and test the pages in your funnel to make sure they're working correctly.
Step 6: Customize for Mobile
Ensure that your customers have a flawless experience on any device. You can optimize your mobile experience by:
Setting a custom desirable text size for mobile
Setting any section, row or element to appear in desktop only or mobile only or both
Previewing the page in mobile
Backpack
Create your affiliate program easily with Backpack. You don't have to pay anything until a sale is made. You only need a few affiliates to multiply your income. With Backpack, you can add an affiliate program to your funnel seamlessly.
Backpack uses 'sticky cookies' to keep your affiliates happy, committed and sending you more traffic. When a customer makes a purchase with your affiliate's ID link, not only do they earn a commission on that purchase but also on any additional purchase the customer makes after that.
The customer's information 'sticks' to the affiliate after the purchase even if they never use the ID link again. Your affiliate will send tons of traffic to you because the financial gain is worth it.
How does Backpack work?
Backpack works in four steps:
Decide on a percentage for your affiliates then create a commission plan
Add your affiliate program to any sales funnel by adding two simple pages
Create an affiliate center for affiliates to easily promote your products
Track your 'affiliate dashboard' statistics and make payments
Actionetics MD
With Actionetics MD, you can create, schedule and deliver emails easily but it's more than that. It acts as a follow-up funnel. You can use it to easily communicate with leads based on who they are, where they're from and their behavior in the funnel. This ensures that you send them the right message at the right time and not treat all visitors the same.
Integrations
Take your sales funnel to the next level by integrating some of your favorite powerful tools. Clickfunnels can be integrated with several tools including Aweber, Converkit, Facebook, HubSpot, MailChimp, Kajabi, InfusionSoft, Zapier and others.
Price
Clickfunnels offers a free 14-day trial. If you're happy with the product and want to upgrade, you can sign up for the basic plan which costs $97 per month. If you want to add Backpack and Actionetics for a full Clickfunnels Suite, it will cost you $297 per month and you get unlimited funnels, more payment gateways, and domains.
Support
Clickfunnels support is available from Monday to Friday between 9 am and 5 pm. You can click the 'Get Help' icon at the bottom right corner of the screen. To get help from your account, click the help menu. Enter your query and click 'Continue'. Review the articles recommended to you. Then click 'solved' or 'I still need help' as required. Select an option from the menu and submit your ticket.
How Market Hero and Clickfunnels Can Work Together
If a lead/subscriber did not buy your upsell, no worries. You'll simply send them a few emails to help them make a few purchases. And what if they actually bought your upsell? Fantastic! Move them to a list where they will receive specific emails at the right time and based on the behavior in the funnel.
That said, you can still use Clickfunnels on its own because it already has an email autoresponder feature. Market Hero on its own would work well for businesses geared towards email marketing and would like to establish the worth of their leads to determine the ROI.
What's Your Decision?
Market Hero is majorly focused on email autoresponder services and is heavily sales-centric. This tool is ideal if your business is looking to drive sales of your products and services via email. The email templates may be limited with basic designs but the platform guarantees deliverability of your emails. Generally, this platform has good potential.
Clickfunnels on the other hand has a reputation for building high converting sales funnel. With over 90,000 entrepreneurs currently using the platform, it's safe to say their product has the credibility that every business owner looks out for. Also, they provide a much wider range of services. So, does your business need a sleek email autoresponder platform? Or do you need a sales funnel designed to turn visitors into customers? Or will you use them both? You decide.
You Might Also Enjoy: