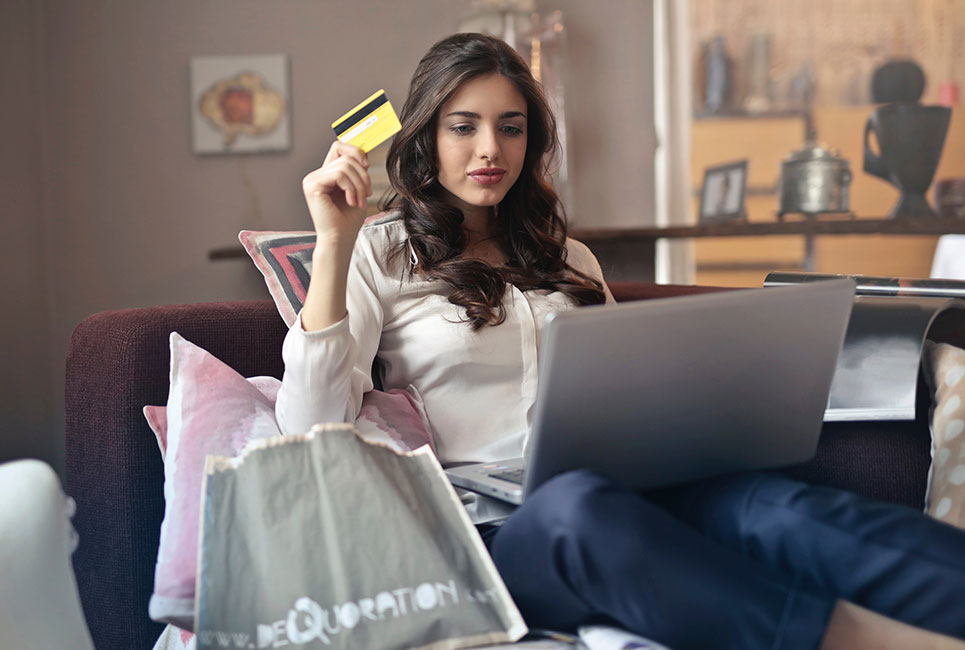 The challenging and evolving economic environment has spurred on what is known as the gig economy. Today, people are approaching work differently. The purchase of goods and services is also transforming and thriving with the great strides in technology circles.
There are well-known large businesses behind this trend. Shopify, in contrast, is not as famed but the once tiny Canadian company has done its share in uplifting the e-commerce environment. Based in Ontario, Canada, the highly successful startup has seen its shares climb by 136% in 2019.
Its overall market cap now stands at the $36.6 billion mark. The business started out as an online store for Snowdevil, its founder's snowboarding equipment shop. Tobias Lütke, its founder and CEO, utilized his computer programming skills to cobble up what today is a force to reckon with in e-commerce.
The platform is now a darling of venture capitalist investments, netting over $122 million in such funding. By 2014, it had over 100,000 retailers selling on it from over 150 countries. In 2017, Shopify set up an Amazon Sales Channel. This avenue would assist its merchants to list their products on Amazon.com simultaneously. Today, Shopify has over 800,000 stores on it and over a million active users.
What is Shopify?
It is a cloud-based e-commerce platform, with various channels. On it, you can monitor your online shop, as well as mobile, social media and brick and mortar sales as well. You can also access your product inventory, process all your orders, and ship them out. Shopify also makes it very easy for its users to build relationships with their customers.
To guide its merchants and help them improve, innovate, and grow, the platform also has a robust data analytics feature. Through it, you can access data and reporting functions. Should you be in need of financing, Shopify features will also hold your hand.
In June 2019, the platform added 11 new languages and a fulfillment network. Amongst its other updates, is enhanced customer-facing software features. There are also easier to use software developer kits that will help users to build and embed deployable apps.
On Shopify, you will find a wide range of templates that are easy to customize. The platform has a low learning curve. Consequently, you do not need enhanced coding or design skills to build a stellar store. A little knowledge of CSS and HTML will, however, be very handy for ease of control.
As mentioned, it is a cloud-based platform and therefore, a hosted solution. This means that you will not need to pay for web hosting or software installations elsewhere. All you need to start out happens 'out of the box.'
A platform is a software as a service ('Saas') tool. It has a monthly subscription, which ranges from lows of $9 to highs of $2000 for Shopify Plus.
Shopify Pricing Plans
| | | |
| --- | --- | --- |
| Plan | Cost per month | Staff accounts |
| Shopify Lite | $9 | |
| Basic Shopify | $29 | 2 |
| Shopify | $79 | 5 |
| Advanced Shopify | $299 | 15 |
| Shopify Plus | $2000 | |
Shopify Lite, the cheapest of the Shopify plans do not come with a functional store. It allows you to market products through a Facebook page. Additionally, you can use it to manage inventory in a brick and mortar store. You can alternatively use Shopify's 'Buy Button' to sell products on your blog.
Key Differentiators Between the Shopify Plans:
Reporting: only accessible from the $79 and above plans.

Advanced report builder: only available on the $299 and $2000 plans.

Gift cards: can be accessed on the $79 and above plans.

Real-time carrier shipping: only on $299 plan.

Point of sale functionality: available on $79 and higher plans.
Shopify Pros
1. Ease of use
Users love this platform because they do not have to worry about anything else but their sales. You do not have to spend your precious time fussing over technology or other time-wasting administrative tasks. The platform has a clean, easy to use interface and offers excellent assistance well in-store management.
Your customers, for instance, can access your store from various platforms with a simple click. A self-hosted online shop would require a lot of coding to give the same ease of access. On Shopify, your products are accessible from Facebook, WordPress, Pinterest, Tumblr, or Instagram.
2. Customer support
Most Shopify diehards love its quality customer care features. If you start your online store on WooCommerce or WordPress, you will have no one holding your hands, should you encounter a technical hitch. You can access developers, but they do not come cheap.
At times, your query in the forums could go unnoticed, leaving you high and dry. Shopify has a ton of FAQs, as well as phone, email and chats support. The safety net of knowing that you have help on your side at all times is worth the plan's price alone.
3. Security
A fast and attractive website is excellent, but all that effort does not amount to much if there is little or no protection from malware and hacks. This is especially true if you have a credit card using the clientele. Shopify websites are not only fast but also very secure.
The security of the platform deters hackers and enforces compliance. The platform also has enhanced caching, which is excellent for online stores. To ensure that their security features are constantly tested, Shopify pays experts to hack-proof their features.
4. Storefront Themes
The platform has built a name for itself due to its professional and modern themes. The websites they create have a dash of elegance, which not only attracts but retains customers as well. There are templates for all types of themes for businesses.These include; art and photography, jewelry and accessories, Food and beverage, furniture and technology. Each theme is designed with the end customer in mind.
5. The Shopify app store
If you love access to tons of features, you are more for a Shopify person. You, nevertheless, need to know how to use them, because some do come at a cost. Various plugins can assist you in building a personalized store that caters to your business's unique needs. Some of Shopify's most popular features include:
OptinMaster that increases sales and generates leads.

Referral Candy, which is a marketing application with top-notch sales tools.

Plugin SEO, for search engine, optimized online stores.

Printfful for designing store merchandise on the go.

Chimpify for business marketing.
Shopify Cons
1. They have a unique PHP language
Shopify uses Liquid as a coding language for its themes. This could make it hard for you to customize the themes if you are not versed with the programming language.
2. High price for advanced features
The basic plans are very bare of features. There are no reports, gift cards, or fraud analysis features.
3. Costly apps
Most useful apps on the Shopify app store come at a price.
Nevertheless, there are other e-commerce platforms that have become Shopify rivals in terms of performance and use. The best Shopify alternative so far is BigCommerce. Here are two Shopify alternatives for you, starting with my first pick, BigCommerce
Below is an in-depth review of this fantastic platform.
BigCommerce
BigCommerce is Shopify's closest competitor. The Texas-based startup claims that it has more than 95,000 businesses running on it. The platform is excellent for high volume businesses and has fantastic features. It has great retailers on it as well, such as Travelpro, Toyota and Gibson guitars.
The Saas product has a monthly charge, and in matters pricing, it does lie in the same range as Shopify. It is also a hosted solution, meaning that you do not have to pay for further web hosting fees.
You can build an online store on BigCommerce using its various customizable templates or use it for your physical store. The platform also has marketing tools for your store. The software is easy to use, so you do not need to be tech-savvy to build a stellar store.
However, with some CSS and HTML, you can tweak your online store for some much-needed personality. If you are not up to the hassle of running your very own website, then BigCommerce is a good way to go.
BigCommerce Plans: What Do They Cost?
| | | | |
| --- | --- | --- | --- |
| Plan | Cost per month | Staff accounts | Sales limit |
| BigCommerce Standard | $29.95 | unlimited | $50,000 |
| BigCommerce Plus | $79.95 | unlimited | $150,000 |
| BigCommerce Pro | $249.95 | unlimited | $400,000 |
| BigCommerce Enterprise | Varies on business requirements | unlimited | Negotiable |
Users that pay for the plus and pro packages annually receive a 10% discount.
The Main Differences Between the BigCommerce Plans
Bigcommerce Standard
This is the cheapest of the platform's plans, and it goes for $29.95. Its price equals that of Basic Shopify plan, the comprehensive starter kit in the Shopify platform. The plan is pretty much the bang for your buck offer with all key ingredients needed to get you started.
It, however, does not have an abandoned cart saving feature, which notifies you when shoppers leave their purchases midway through the process. It is this feature that also sends them a reminder encouraging them to complete the purchase process. The basic Shopify plan has this feature.
The plan's other features include:
A functional e-commerce store.

Unlimited storage for files as well as bandwidth.

Gift cards.

Reporting.

Reviews and rating functionality.

Automated image optimization.
BigCommerce Plus
This plan has some significant perks that include:
Abandoned cart saver feature.

Credit cards storage.

Persistent cart feature that saves carts irrespective of devices used to shop.

Shopper segmentation and grouping, to assist in the design of reward or loyalty programs.
BigCommerce Pro
The significant difference between the Pro and Plus packages is their online sales limits. While it has a $400,000 threshold, you can increase it by $200,000 for an extra $150 per month. It also has a Google Customer Reviews feature that collects and displays user feedback on your e-commerce store.
Other additional features include:
Advanced product filters.

Third-party custom SSL.

BigCommerce Enterprise.
There is no designated charge for this plan. The costs will reflect the needs and size of your business. This plan is designed for large companies with a high turnover of over $1,000,000. It has features unique to it, which includes:
Advanced product filters that work through custom field searches.

Varied price lists for different customer groups.

API support and priority management support.

Limitless API calls.
BigCommerce core features common to all its plans:
A minimum of 10 free design templates.

Paypal integration and other payment gateways.

SEO and full CMS functionality.

Akamai Image Manger's automatic image optimization for improved rankings.

Integration with various email marketing solutions such as MailChimp, iContact, and Constant Contact.

Gift vouchers and discount coupons.

HTML and CSS tweaking.

Ability to do product reviews.

Professional data reporting.
Notable BigCommerce features
Availability of a payment gateway. Third-party payment gateways integrated on a website can add additional charges that will eat into your bottom-line. Some take a percentage of your payments or charge a monthly fee. Some apply both charges. Other payment gateways are not also easy to integrate. They can take some effort when it comes to configurations.
BigCommerce, fortunately, has a working Paypal and Braintree powered payment gateway integrated. This feature also gives you a preferential rate for card transactions from Paypal. Nevertheless, the platform can work with 40 other payment gateways. Shopify, in contrast, integrates with over 100 different payment gateways.
Templates
The platform has ten free templates and 130 other paid themes, with variant features. The price range for paid themes ranges from $145 to $235. The major complaint there is about BigCommerce's free themes is that they are quite alike in design. Their major differentiator is their colors. Shopify also has ten free that have the advantage of having two or three variants each. Some other platforms, like Squarespace, provide up to 100 free themes.
Abandoned cart feature
BigCommerce's abandoned cart feature is awe-inspiring. With it, you can design three emails that automatically go to visitors who leave the purchase funnel midway. The feature, unlike that of other e-commerce platforms, allows three autoresponders, while Shopify limits theirs to one. It, however, is not available on BigCommerce's cheapest plan while it is available on Basic Shopify.
Product categories
Shopify allows you to present your shoppers with three product variants. You will need third-party apps or workarounds to have a wider product presentation choice. BigCommerce, on the other hand, allows up to 250 product options. This makes the platform perfect for merchants with products that have a wide range of formats. The platform, however, does not automatically categorize products as Shopify does. Nevertheless, it has a bulk edit feature that speeds the manual product categorization.
Interface
BigCommerce has a reasonably easy to use and intuitive interface. It is in many ways similar to Shopify's. All the critical features required to build your online store are placed on a vertical menu on your left-hand side. These features will help you to edit the store once selected.
BigCommerce SEO
Their SEO game is also solid, and the necessary tools are very easy to edit. The platform also allows you to easily edit product-specific URLs, unlike Shopify. You can build short URLs, which are great for SEO. The platform's mobile website is very fast on Google, which gives it a Google indexing advantage.
BigCommerce also leads in Accelerated Mobile Pages features, which increase your SEO advantage. With this feature, fewer users will leave your mobile site due to slow loading pages. The search engines algorithms could reward a low drop off rate.
Automatic image optimization
Appropriately, sized images do load faster, which increases page speeds. Google will, therefore, accord these pages five-star treatments. BigCommerce uses the Akamai Image Manager. The feature will optimize all images, and as per BigCommerce data, the image optimization could increase load times by up to 70%. The useful tool is available in all of the platform's plans, unlike other e-commerce builders that require a third-party app for this feature.
App integrations
BigCommerce offers integrations with over 650 apps, which is less than what Shopify has. However, the combinations required for significant uses such as marketing shipping, accounting, or CRM are available. They're also useful Saas apps you can pay for such as Zendesk, Salesforce, or MailChimp. If you have to use MailChimp, you will need to work with BigCommerce instead of Shopify. Shopify has had a fallout with MailChimp over data protection problems.
Android and iOS apps
Many e-commerce platforms today have mobile apps that assist merchants with in-store management. BigCommerce seems to be missing this functionality; however, you can acquire third-party apps if you wish to. These, nonetheless, are not supported by the platform perchance there is a technical hitch. Shopify, on the other hand, does have this functionality.
Support
The platform does have a lot of useful handholding for all its plans. It is, therefore, easy to set up an online store. There is a 24 hour, live agent customer support for plans, though they are not clear if that support involves phone calls.
Analytics
You will have access to a wide range of standard reports such as marketing, customer, search data, abandoned carts, and finance reports. If you want further insights, you will need to pay an additional charge.
However, it is noteworthy that the reporting bulk comes free with all plans. What you might need to pay for is detailed data on products, customers, and abandoned carts. In contrast, Shopify avails these reports to its $79 plan and above users.
BigCommerce Pros
Lack of transaction fees:
BigCommerce has an integrated, Paypal powered payment gateway. The platform also does not charge any extra costs for transactions. You can, nevertheless, integrate third party payment gateways from 65 other providers. These gateways will, however, charge a premium for their services.

Unlimited staff accounts:
BigCommerce is very generous with its staff accounts. It allows for unlimited staff accounts on all its plans while Shopify for two on its cheaper package and a maximum of 15 on its most expensive plan.

Reporting and gift cards:
If you want to access professional reports and the gift card features affordably, you will need to use BigCommerce. With Shopify, you will need to pay for its higher tire plans to access these tools. BigCommerce has these feature integrated free in all its plans.

Easy checkout:
A single page checkout feature is excellent at hindering cart abandonment. BigCommerce has this feature in all its packages. To enjoy this feature on Shopify, you will need to acquire an add-on.
BigCommerce Cons
Abandoned cart saver:
Unlike Shopify, the platform does not have this recovery tool in its more affordable plans. Shopify has inbuilt it in every package.

Sales limits:
BigCommerce and 3dcart have set sales limits for their plans. Shopify does not have this limit, meaning that it is easy to scale your online shop on their platform without much worry.

Integration options:
There is a wide range of apps available in their app store. Shopify, however, has a more extensive selection in comparison.
Shopify vs. BigCommerce
Costs
The price range of the plans for the two platforms does not have much of a difference. The cheapest Shopify plan with a fully functional CMS costs $29, which equals the BigCommerce Standard plan.
Shopify and BigCommerce plan price comparison:
| | | | |
| --- | --- | --- | --- |
| BigCommerce Plan | Cost per month | Shopify Plan | Cost per month |
| BigCommerce Standard | $29.95 | Shopify Lite | $9 |
| BigCommerce Plus | $79.95 | Basic Shopify | $29 |
| BigCommerce Pro | $249.95 | Shopify | $79 |
| BigCommerce Enterprise | Varies on business requirements | Advanced Shopify | $299 |
| | | Shopify Plus | $2000 |
Ease of use
Shopify has been made very easy to use and is perfect for all beginner merchants. BigCommerce has features that have a steeper learning curve.
Features
Bigcommerce has free reporting features in all its plans. These tools are however available in Shopify's more expensive plans. Shopify nonetheless has the abandoned cart retriever tool in all its plans, unlike BigCommerce. Shopify also has a more extensive app store, which is a useful feature to advanced sellers.
Design
Shopify has over a large selection of paid themes as well as ten free themes. Their design is professional and modern and allow for a great deal of customization. They are also responsive and look great in every device. BigCommerce has seven free layouts and a large selection of paid themes. They, nonetheless, look a bit dated unlike that of Shopify.
3dcart: Another Shopify Alternative
Founded in 1997, the well-known online shop builder had more than 17,500 merchants globally by 2014. 3dcart has very competitive packages segmented according to an online shop's traffic. The platform is not optimized for merchants with high traffic, but it is a fantastic solution for startups.
It has enough functionality and features to get you moving, especially with your mobile shoppers. 3dcart's features, however, are not as comprehensive as those of Shopify or BigCommerce. It is also an affordable hosted Saas platform, which does not charge transaction fees for its features and services.
The platform offers access to newsletters, a blog, email, and its CRM and has social media selling tools. Its backend is not complicated, and its dashboard is responsive, making it easy to update your online shop on the go. Of greater value is the robust API that makes it very easy to integrate third-party tools and apps onto your online shop. You can also connect your store to Shopzilla, Amazon, or eBay quite easily.
3dcart Platform Plans at a Glance
| | | | | |
| --- | --- | --- | --- | --- |
| Plan | Cost per month | Annual costs per month | Staff accounts | Sales limit |
| Startup Store | $19.00 | $17.10 | 1 | $50,000 |
| Basic Store | $29.00 | $26.10 | 2 | $100,000 |
| Plus Store | $79.00 | $71.10 | 5 | $500,000 |
| Pro Store | $229.00 | $206.10 | 15 | $1,000,000 |
The platform has a 15-day free trial if you would like to test drive it. All its plans enjoy features such as:
Zero transaction fees.

A shopping cart.

24/7 technical support.

Access to a Facebook store.

Unlimited bandwidth.

Zero transaction fees.

Built-in blog.

Over 100 payment gateways.

Unlimited orders.

Product reviews.

API access.

POS support.

Over 50 responsive themes.
Key Differences Between the 3dcart Plans
The significant differences in the 3dcart plan's features are most significant at the $79.99 and the $229.00 plans. The lower packages, for instance, do not have an abandoned cart saver feature or access to the reward loyalty tool or a gift registry.
You also cannot send email-marketing newsletters on the package. The Plus Store package also allows for customer groups and segmentation as well as leads generation. The Pro Store package at $229.00 has additional features such as 3dcart's email marketing autoresponder feature. This tool sends personalized emails to shoppers that place orders.
These emails can also be customized to, for instance, thank the shopper or to ask them to review their shopping experience with you. The package also has a back in stock and waiting list notification feature. The sales rep commission tracker available on this package will keep you up to date with your reps earnings.
With it, you can create a list of your sales reps that shows their commissions. You can also use the feature to assign orders to a specific salesperson in your shop. At the end of the sales period, you can also use the feature to create reports that highlight sales from an individual sales rep or a comprehensive report for all sales done.
3dcart Features Review
Templates
3dcart has over 100 free optimized templates available that look good on mobile devices. Unlike Shopify's or BigCommerce's, the 3dcart's templates vary in design and color pallets. They also have specific models for different industries.
Marketing and SEO
3dcart has all its tools placed in its marketing tab for ease of access. The SEO settings will, however, be a bit daunting for the uninitiated. Yet, the platform has most of the required checkboxes checked off. You therefore only need to change the settings you are most sure about. To learn more on what's most needful for your online shop, research on shopping cart SEO software dos and don'ts.
Payments
The 3dcart payment systems accept split payments, money orders, credit cards, checks, or cash. You can also integrate the system into your brick and mortar store. You, still, have access to over 160 other payment gateways if you wish to pay for them. The platform is Paypal payments integrated.
3dcart Pros
Unlimited storage:
No matter the size of your online shop's catalog, 3dcart will not charge you extra storage fees. With unlimited storage space, you can scale as necessary, which is perfect for small startups with exponential growth patterns.

Access to multiple payment gateways:
You can give your users flexibility during checkout by availing different payment options.

Fantastic support:
If you are frustrated with 3dcart's somewhat steep learning curve, you can access their support features easily. All 3dcart plans have access to 24/7 online support, while all but the Start-Up Store have 24×7 phone support.
3dcart Cons
Steep learning curve for merchants:
The 3dcart back-office interface is clunkier and not as intuitive as Shopify's or BigCommerce's. The front end, however, is easy to use for the shopper, which should increase your sales and conversions.

CSS/ HTML editing:
With 3dcart, you might need to learn a few basic HTML or CSS moves to edit the themes. This could keep away merchants who are less tech-savvy or those with no extra money to pay to developers.

Theme designs:
While they have a wide range of themes, they are not as modern or as professional as those on Shopify.

Advanced features and Add-ons:
While 3dcart has one of the most robust feature sets, it also puts its abandoned cart, email newsletters, and loyalty programs from its more affordable package plans. It also does not have as many integration options as Shopify.
Shopify vs. 3DCart
Pricing
Both platforms have very similar pricing plans. However, the more affordable Start Up Store $19 plan is more affordable than the Basic Shopify equivalent as $29. The other more expensive packages are on the same price range.
| | | | |
| --- | --- | --- | --- |
| Shopify plans | Cost per month | 3dcart plans | Cost per month |
| Shopify Lite | $9 | Start up Store | $19.00 |
| Basic Shopify | $29 | Basic Store | $29.00 |
| Shopify | $79 | Plus Store | $79.00 |
| Advanced Shopify | $299 | Pro Store | $229.00 |
| Shopify Plus | $2000 | | |
Inventory management
3dcart will allow you to sell more products on its Start up Store plan while the Basic Shopify plan limits your inventory to 25 products.
Coupons and discount codes
3dcart will allow you to create and calculate promo/discount codes, on all its packages. In contrast, Shopify does not have this option on its cheaper Lite package.
Payment gateways
3dcart has over 200 payment gateways while Shopify is limited to 70.
Templates and themes
Shopify has fewer free themes but hundreds of paid themes. 3dcart has lots of free themes, but they are not as modern looking as Shopify's.
SEO capabilities
Both 3dcart and Shopify have a robust arsenal of SEO tools. These will go a long way in directing traffic to your store. Shopify's tools are, nonetheless, vouched as the best of all its alternatives.
Transaction fees
3dcart does not charge any transaction fees on any of its packages. If you go for other payment gateways, you will pay them their charges as required. Shopify also does not have a transaction charge, but it has a transparent fee structure for third party payment gateway charges.
The Final Word: Which Shopify Alternative is for You?
Shopify is awesome and you can use it as it is. It has some fantastic pros. Not everyone is okay with the cons, though. And that's why you're reading this. You're looking for reputable alternatives.
3dcart and BigCommerce are amazing alternatives. Each platform has its strong points as well as drawbacks. And that's the good thing with options, you can easily spot which one works for your unique situation. Use the in-depth research in this post to make an informed choice.
You might also like: