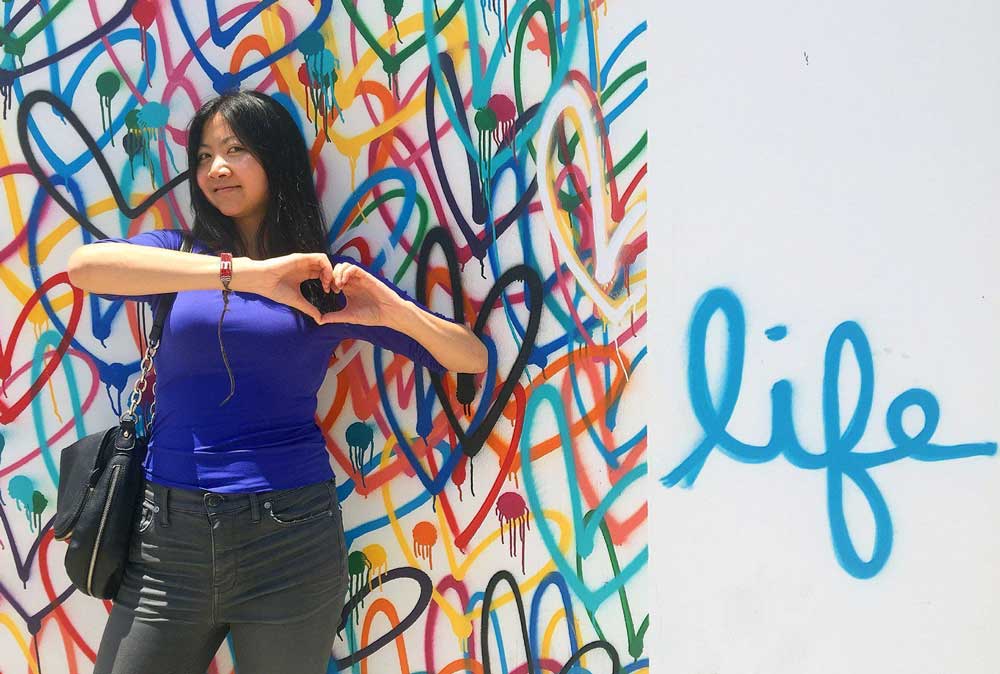 This article was written by Tobias Roberts for Change Creator Magazine.
We have all heard inspiring stories of how massive corporations got their humble starts in some struggling college student´s garage. Growing from a one-person entrepreneurial idea to a multinational corporation employing thousands of people can be difficult to imagine.
Chrissie Lam, the founder of the "Love is Project", however, offers an encouraging story of how a novel idea, focused effort, and great intentions can come together to launch a successful and flourishing business model that impacts people from around the world.
We sat down to talk with Chrissie and learn about the story of how the "Love is Project" took off.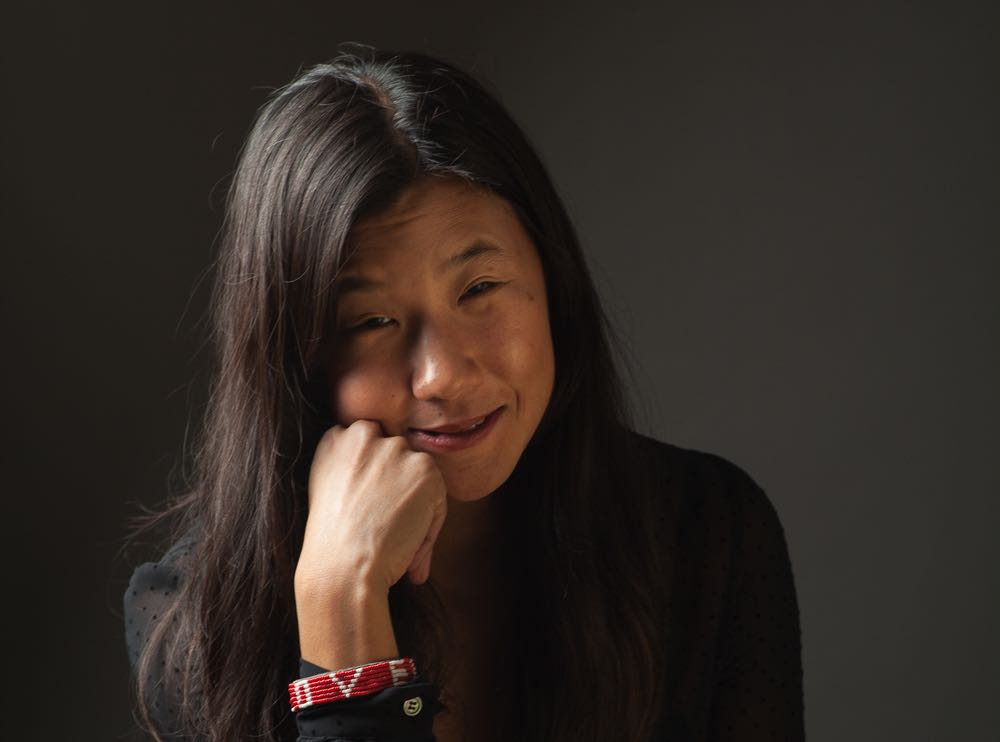 How did the Love Is Project Get Started?
Chrissie spent much of her career working in the fashion industry for companies such as American Eagle and Abercrombie & Fitch. According to her LinkedIn page, she has leveraged 12 years of experience in trend forecasting for multi-billion dollar brands to help translate global trends into successful product lines.
At the same time, Chrissie is an avid world traveller who has been to 104 different countries. Her experiences in meeting people and different cultures from around the world helped her to make contacts with inspiring people and organizations doing uplifting work to help people living in marginalized situations of poverty.
According to Chrissie, "what is interesting about (my) travel is that I want to incorporate my travel with my job." After leaving her corporate job about two and a half years ago, she decided to dedicate more time to her interests in international development and design. While visiting Kenya, she spent time working with different women´s artisan groups of the Maasai people.
The support she offered these groups in product design eventually led to a unique beaded bracelet that could be marketed in order to help these women support their families and feed their children.
While this international development work that she participated in was originally launched as a personal photo project and social media campaign, she realized that there was enormous potential for the bracelets made by the women of the Maasai people to grow into something much more.
About two years ago she created a brand focused on using those bracelets to get people to talk about what love means to them.
Using her contacts from her previous corporate jobs, Chrissie pitched the bracelet idea to American Eagle and received a $250,000 order for the bracelets made by groups of women from Kenya.
The organic grocery store Whole Foods followed up shortly after that with another massive order that helped jumpstart the business. Since that initial starting point, the "Love Is Project" has grown to work with around 1,200 artisans from 9 different countries around the world.
Financially, her business has made 1.2 million dollars in revenue in just over 2 years of operations.

Importance of Staying Focused
Starting up an entrepreneurial endeavor usually comes with an enormous outpouring of energy and enthusiasm. For many small startups, however, there is a tendency to want to branch out in several different directions and try to capture the seemingly endless opportunities for growth that are out there. Chrissie, however, stresses the importance of maintaining a singular focus during the initial startup phase of her company.
"My (current) challenge is that I keep creating more countries and artisan groups (that we work with)," Chrissie mentions. "But I want to make sure that goes well before branching out. It is important to do one thing and do it well….and that is what I'm aiming for. As we grow there will be other opportunities, but capital wise…it's good to do one thing well to get out of the gate."
By staying focused and grounded in the bracelet industry and the corresponding media campaigns that they run, Chrissie has been able to maintain 100 percent of the equity in her business and stay completely self-funded. Her team is made up of a group of five freelancers and her mother who is currently helping her with structuring and operations.
Marketing Tips from Chrissie Lam
Chrissie says that the "Love is Project is essentially "a media company that happens to sell bracelets." She believes wholeheartedly in the importance of good storytelling and offering compelling visuals to help her clients identify and engage with the 1,200 artisans making the bracelets around the world.
"I'm not the first person to put love on a bracelet," Chrissie says, "but it´s the message behind (that makes the difference). It's not just a plastic bracelet, but a product that is unique to each country. We use local resources and cultural history to make each bracelet unique."
In each country where they work, the "Love is Project" has a group of photographers and videographers that help to make the storytelling compelling enough to make the product personal for the clients.
The combination of solid brand assets, great storytelling that highlights the artisans and the impact made, and a high quality, convincing product were important in helping to launch the brand. "People see the depth of our story and our (bracelet) collections and get excited about what we´re about," Chrissie mentions. "We´re not just creating jobs, but also spreading the message of what is love across social media."
Making Connections
Chrissie also mentions the importance of taking the time to meet people who could become future clients. She goes to several tradeshows each year and actively seeks to gain press attention for the "Love is Project." "It is very important to do tradeshows to connect," Chrissie says. "People want to meet you, hear your story, see the product in person." She goes on to say that "having press (is) great for awareness.
You have to really be doing everything, and growing your email campaigns just to make sure you´re not leaving money on the table."
Recently they were featured on the cover of Oprah Magazine while also being highlighted on Good Morning America. This has allowed the "Love is Project" to benefit from several different marketing channels. While they mostly market directly to consumers, they also have wholesale clients such as American Eagle, Whole Foods, Bloomingdales, Macy´s, among others.
By creating a solid proof of concept and focusing on persuasive media campaigns that are authentic ("real people sharing real messages," according to Chrissie), the "Love is Project was also able to leverage a variety of publicity and marketing channels. Several influencers on social media channels helped spread the message. Celebrities like Anne Hathaway also have worn the bracelets to help create important, organic viral moments for the business. This, of course, led to more shareable content. The project also created a gratitude book, where they share personal "thank you´s" from customers to the artisans in each country.
Pay It Forward Business Model
As business is focused on improving the lives of women artisans from around the world, the "Love is Project" also incorporates a unique and inspiring business model that Chrissie calls the "Pay it Forward" business model.
"The idea is to do something good and someone else will as well," Chrissie says. "The profits from each country help to fund the project in another country." Originally started in Kenya, the project then expanded into Indonesia, and Ecuador following Chrissie´s travels around the globe and the organizations and individuals she met. Besides reinvesting the profits to incorporate more global artisan groups, Chrissie also makes it a priority to give back some of the profit to local charities and organizations.
"We are still a startup, so we have to make sure our company is (financially) stable," Chrissie, says. "As we continue to grow we will be able to do even more. It is good to try and put money back into local communities."
Entrepreneur Lessons from the Love Is Project
Stay Focused on a Specific Project at the Beginning

It is tempting to want to spread your business in several different directions from the outset. By staying focused on a specific product, market, or strategy from the outset, you will better be able to get your company or brand off the ground.

Learn Every Aspect of Entrepreneurship for Better Management down the road

The "lean business model" requires entrepreneurs to learn every aspect of their business. Even if you don´t actively engage in every aspect of your business, it is important to understand so that you can more effectively manage those areas of your business that you outsource or hire in the future.

Stay Open to Different Types of Markets

Chrissie and the Love is Project got their start selling wholesale to American Eagle and Whole Foods, but now sell direct to consumer. Stay open to different types of marketing schemes to attract different types of clients.

Importance of good photography/videography

You can do simple stuff on your own with your iPhone, but be willing to spend the money for campaigns and important advertising material that will captivate your potential clients.
Listen to the full interview with Chrissie Lam Here
You might also enjoy: