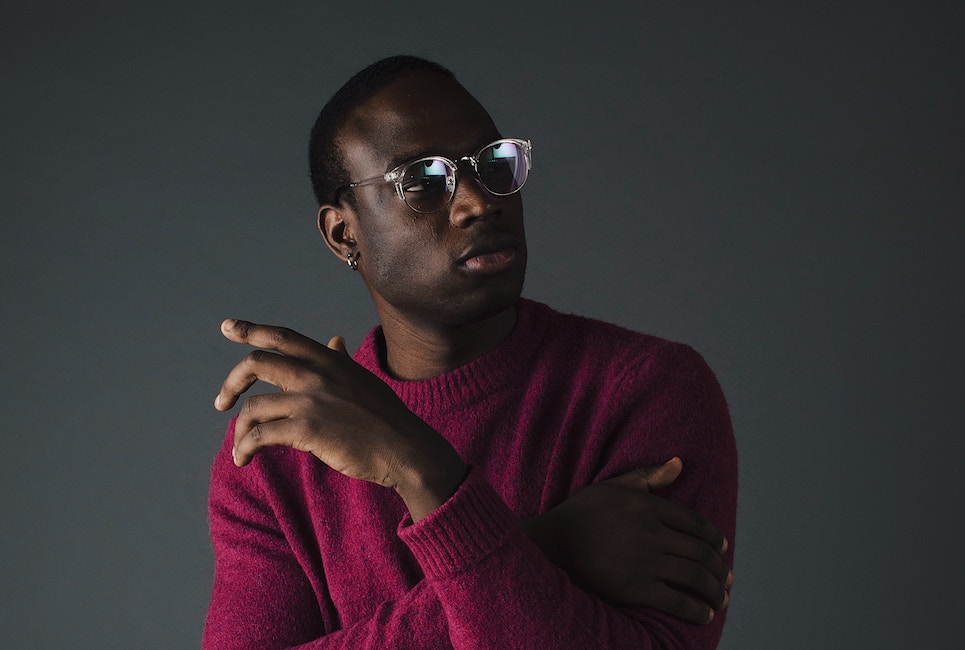 When I decided to take my life in a completely new direction that's all I knew. The missing part was what direction I wanted to go. If you are thinking, "I want to start my own business but don't know what to do" then this article is for you. This is my real deal life experience here, so keep reading.
I wanted to be my own boss. I wanted the work I spent my valuable time each day doing to actually matter. Not just to me but to the planet. I didn't want my earnings capped by a salary anymore.
I wanted to start my own business but didn't know what to do!
Now what?
At the time I was a heavy reader of magazines and books but also listened to podcasts. Always looking for inspiration and trends.
When I learned about the idea of social entrepreneurship I was all about it because it aligned with my values. Using business to tackle social problems. The activist in me said, yes please, that's what I want to do!
Of course, at that time, there was very little information about pursuing that form of entrepreneurship. Not even one magazine. There was no Change Creator Magazine.
But I did find a book called Making Good by Billy Parishwhich became a bible for me. Parish's story was inspiring. He hiked the Himalayan mountains and witnessed a melting glacier first hand. After that personal experience, he was so inspired that he dropped out of Yale and began his journey as a social entrepreneur and was very successful. He shared his ideas and perspectives which to me were of great value.
Paralyzed
I learned that there are tons of ideas out there. Broken systems that need fixing. Social problems that need to be solved. Local or global, it was endless. They are all business opportunities!
Did this help make it easier for me now? No, actually it was tougher because I had so many ways I could go but I couldn't decide what was best for me to pursue.
After a while, I realized my hunt to pin down the right idea led me to become paralyzed. I had no progress. No new developments. Nothing.
Starting Without a Real Plan
It got to the point where I decided to just start something.
The first thing I pursued was plastic pollution. Plastic water bottles drive me freaking nuts! My thought was to create something that could replace the plastic bottle and that was a hemp water bottle. I found that other containers were made from hemp because it's so versatile.
I spoke to hemp experts and found that while a bottle can be made the challenge is water absorption over time. I found a solution to that problem from an FDA approved food product designed by some folks at MIT that could coat the inside of the bottle. It would then prevent the water absorption like a repellent. But it wasn't on market and had some years to go before it could ever be used in scale. Plus, nobody at MIT would return my emails.
In addition to that, I found out that manufacturing would be a huge cost. If you wanted a water bottle company to take on the task of using hemp, it would require a ton of different equipment for processing. This means big cash.
I decided this path wasn't for me and crossed it off the list.
Because I cared about so many different topics I created a blog called The Blue Dot Post. I started waking up each day at 4 am and wrote articles, hundreds of articles! I got some other great people to work with me and contribute and after a year I didn't really know what this thing was yet or how to monetize it.
I took audience development classes, writing classes, and learned a ton.
I knew I had to get more niche and decided to focus on deforestation. This led me to guest posting which was a great experience that taught me a lot as well.
During this time I also did volunteer work that gave me exposure to new things and helped me develop a lot of skills I use today as an entrepreneur.
But I never really created a business, just a hobby.
Finding Clarity
A combination of things led me to clarity.
Working for other people first for experience
Doing volunteer work
Just starting and trying things so I can cross them off the list if they didn't
Ongoing education (reading, research, podcasts)
Self-inventory exercises
After two years of writing, reading, and learning I picked up a book called 6 Months to 6 Figures by Peter Voogd. I needed to figure out how to make money with my ideas but this actually gave me solutions to finding the right idea.
Peter does a great job of providing exercises I now call, self-inventory, to help you narrow down what is not only important to you but what would make the most sense for you to pursue. There's a difference.
If something is important to you that does not mean you have the experience or skills in that space. You can pursue it and succeed but it might take much longer. If you have skills doing something specific that doesn't mean you love doing it.
After going through the exercises I gained clarity on what was important to me and how to think about using the skills and experience I already have.
For example:
Your values
Past experiences
Skills
Gifts
Frustrations
Reasons for starting the business
This process is something we do in our mentorship program now because we found it to be so valuable.
Digging deep into your self-inventory is helpful in shaping your narrative. This means the business you create will have a story behind it which makes it an authentic reflection of you. That story is so important to the business and can be really tough for people to pin down. This process helps a lot.
I worked at WebMD for over 10 years which is a publishing and digital media monster. As Director of Strategic Marketing, I not only knew the media space but I was savvy in creating smart content marketing strategies.
If you can think of Venn-Diagram that highlights key information about yourself then you can imagine there is a point of connection for them in the middle.
Instead of becoming a social entrepreneur who makes a hemp water bottle or saves the rainforest I created a media company for purpose-driven entrepreneurs that would offer generation to generation learning and peer to peer learning. The best way to learn how to change the world is from those that already are!
That is when Change Creator was born. How I came up with the name is another story.
This media company, of course, included Change Creator Magazine, the first magazine app for purpose-driven entrepreneurs on iTunes and Google Play, because it's something I always wish I had to when I was figuring things out.
Today, I have interviewed people like Tony Robbins, Nobel Peace Prize winner Muhammad Yunus, Arianna Huffington, Guy Kawasaki and many award-winning social entrepreneurs such as Taddy Blecher. They all provide strategic insights into building meaning businesses that matter to you and the world.
How to Manage the Risk (The Balancing Act)
Nobody wants to dump a ton of time or money into something and lose it all. Not when we have a boatload of student loan debt and other expenses.
The reality is that you probably will have to straddle two jobs for a while. The one that pays bills and gives you experience and the other that is your journey to be your own boss.
It's really scary to start spending your money on software, conferences, and even classes. Thousands of dollars can go quickly. But here's the thing. You have to be willing to invest in yourself to grow and change.
Here are a few things that really helped me cope with the fear and risk of taking a leap:
Get a financial advisor
Get an accountant
Learn how to organize, track and manage your money (I do this monthly and recommend reading Secrets of the Millionaire Mind by T. Harv Ecker)
Always have an active source of income
Have a plan
Find a mentor
Take risks but take calculated risks (if you don't put money in the machine nothing will come out)
I recommend you read the article about getting unstuck as it offers some good input related to this. It's called If You're Feeling Stuck in Life Than This Will Help You.
Once you have a business concept that is a fit for you and there is a plan in place. I highly recommend you find a co-founder! This will greatly increase your chances of success but you must find the right person.
Here's an example of the document I use to track my money. (These are not real numbers)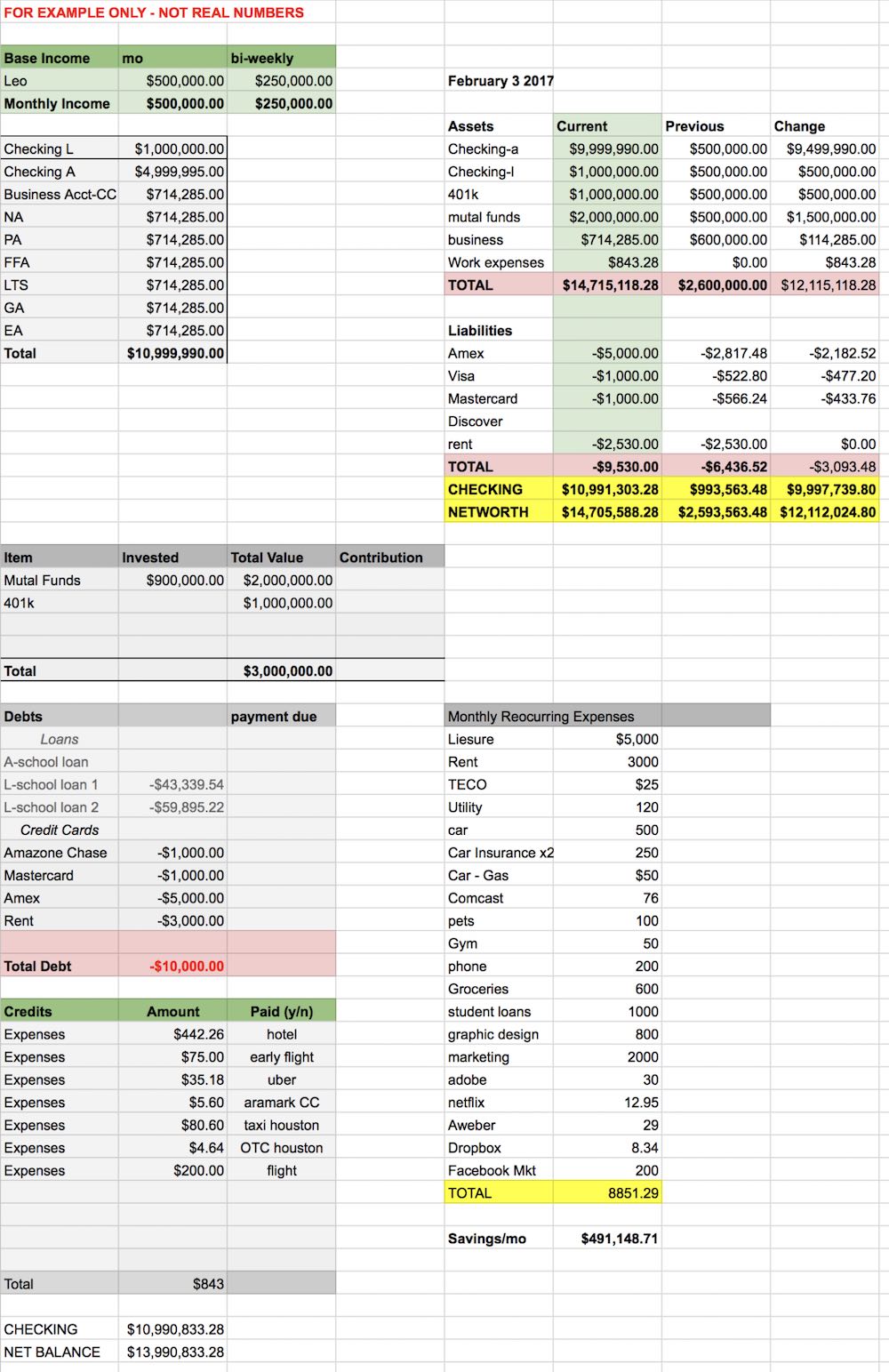 There is no Time Like Now
According to the 2017 GEM report, in the US, 27 million working-age Americans are starting or running new businesses. A 16-year record high!
There has never been a better time to take bold self-directed steps in creating your own impact lifestyle.
The activist spirit is infused in the new entrepreneur.
People today believe businesses have a moral obligation to prioritize social profit alongside of financial profit. This is a huge transition taking place right now.
There are new models for business and life taking shape while technology is creating opportunities that never existed before.
More people are saying, "I can help change the world too!" But they don't know how to navigate these new uncharted opportunities.
It takes effort and discipline to create a new life.
The true purpose of life is whatever you make it!
I hope sharing my experiences has helped you in some way. If you know someone that could benefit from this info please pay it forward.
Related: How Can I Matter?