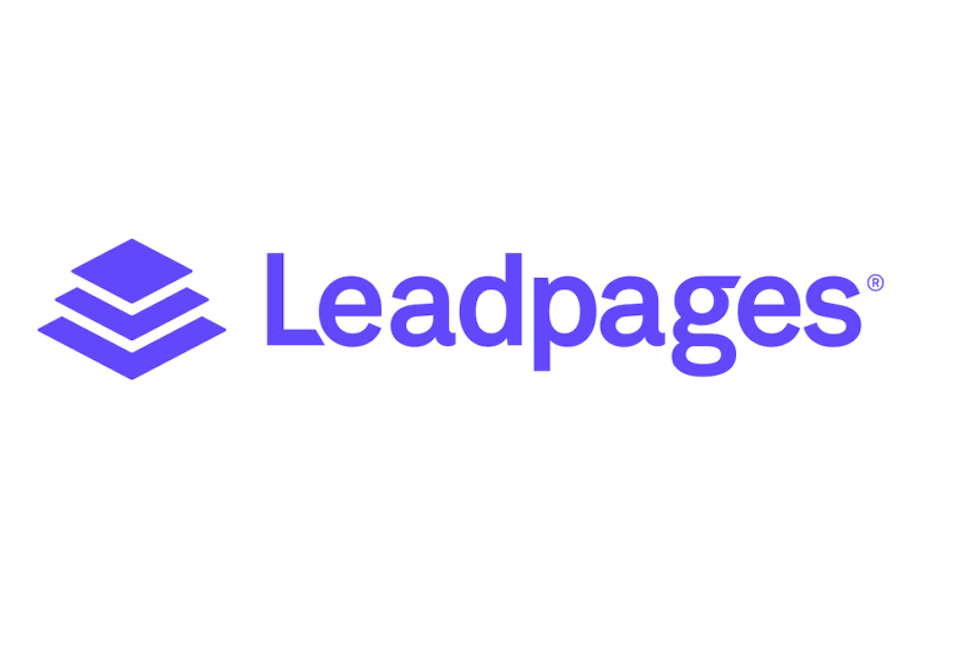 What is Leadpages?
Leadpages is an online solution allowing you to capture email leads. With their excellent drag and drop builder, you can create effective landing pages. To get you started, Leadpages offers a wide range of templates to create a profitable funnel. I use it daily to keep my pipeline full of high-potential leads.
Leadpages has been a market leader since 2016 when they updated the page builder. Leadpages boasts a large library of landing page templates. Yet, they are not a static company. Leadpages is very responsive to customer requests. This led to some recent innovations and special features, such as:
Event countdown timers
Movable calls to action
Easier video or image insertion
More flexible page layouts
Although the platform is not perfect, they do listen to customers. This kind of responsiveness is rare, especially in larger companies. But, Leadpages seems committed to evolving with their customers. This allowed them to grow to over 60,000 paying customers and counting. You may be unhappy with the current performance of your landing pages. That may be because you are currently using a DIY solution or another platform. In either case, you may find this review helpful. Read on to find out whether Leadpages could be a good solution to increase the ROI of your marketing.
This review will explore both the positives and negatives of Leadpages. By the end, you will understand the most important features of Leadpages. You will also understand how it compares to other similar solutions on the market. Armed with this knowledge, you will be able to make an independent buying decision. And answer the question, what is the best tool for improving your marketing?
Pros and Cons of Leadpages
| | |
| --- | --- |
| Pros | Cons |
| 100s of well-styled templates | $2,388 annually for phone support |
| Drag and drop page builder | Page builder can be sluggish |
| Flexible page layouts | No conversion rate optimization |
| Excellent email support | No heatmaps |
| Deep knowledge base | Lacking ad attribution features |
Key Features
A/B testing
Change the published URL
Collaboration Solution
Drag & drop WYSIWYG editor
Edit landing pages any time
Email notifications
Form builder
Free subdomains
Heatmaps
Instant analytics & data
Lead-gen dashboard
Mobile responsive
Professional templates
Publish to multiple domains
SEO plugin
Social widgets
Support for video
Template Importer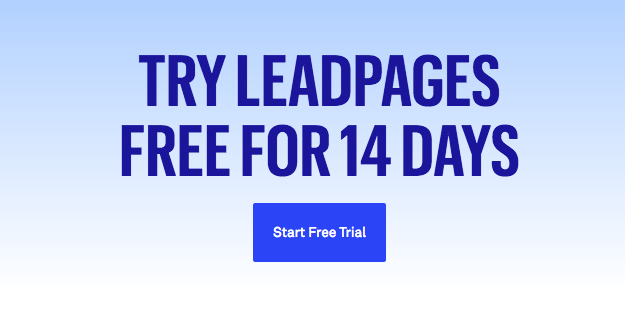 Feature Spotlight
1. Customizable Templates
Certain features are crucial in a landing page platform. One of the most important is the ability to produce professional designs at scale. Leadpages allows you and your team to create conversion ready, branded templates. All this without needing to go through an entire wireframe process. These customizable templates reduce the time it takes to develop new landing pages.
2. An Easy-To-Use Builder
Page builders are always a tricky compromise on landing page platforms. On the one hand, we needed to have enough features to be useful. On the other, we don't want to be so overwhelmed with functions that the builder is counterintuitive. The page builder that comes with Leadpages strikes the right balance. It allows you, and your team, to create high converting landing pages. A key benefit is the ability to add multimedia elements without needing a developer. If you want to create a page from scratch, then the Leadpages builder makes it easy.
3. Easy Publishing
With Leadpages, it is simple to publish a landing page on your website. It doesn't matter whether you're using a content management system or not. If you are using a content management system then it integrates very well. Especially with the most popular platforms: WordPress, Joomla!, and Drupal.
4. Impressive Analytics
Marketing teams don't like to fly blind. Analytics allows us to understand how each landing page is performing. This data allows you to optimize paid advertising campaigns. This way, they become more profitable over time. Leadpages allows you to track key performance indicators. You can track visitor numbers, cost-per-lead, and conversion rates across your landing pages. This gives you a clear idea of where you can make improvements.
5. Reliable A/B Testing
To get the full benefit of analytics you need to be running A/B tests. Leadpages offers reliable tools for testing different versions of your landing page. This allows you, and your team, to scientifically figure out what is driving conversions.
A/B testing is one of the most effective methods for improving return on investment. This is why expert marketers use them to improve the efficacy of paid advertising. If you have any A/B testing experience, you know it involves statistical calculations. The math for figuring out whether your results are statistically significant is difficult. Yet, you need to ensure you have enough data to determine which version of your page is more successful. With Leadpages, you do not need a deep knowledge of statistics. Their A/B testing platform is easy to use without sacrificing accuracy.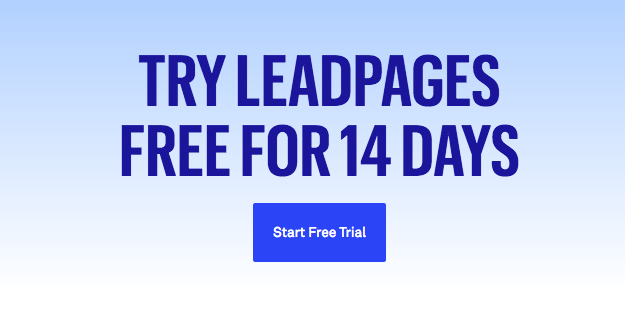 6. Collaboration Tools
It takes a wide range of skills to put together a successful landing page:
User experience expertise,
search engine optimization,
copywriting,
and graphic design.
It's very rare that all the skills reside in a single person. So, it is important for landing page platforms to have built-in collaboration features. This is especially true for creative teams. Leadpages allows you to invite team members to different landing page projects. This feature also allows you to control which accounts individuals have access to. This all makes collaboration easy and efficient. Especially when dealing with many people across multiple time zones.
Feature Summary
Leadpages provides search marketers with a diverse library of easily customizable templates. The page builder is easy to use. You can choose to customize an existing template or create a landing page from scratch. There is also a wide range of publishing options. You can publish through a content management system, Facebook, or CNAME.
The collaboration features make it very easy for teams to get together and setup A/B tests. Having these two features in the same place cuts down on a lot of arguments. This is because any disagreements can be subject to split-test.
This is all backed up by excellent customer support. Representatives are able to guide you through the various features of Leadpages. The support staff is also helpful for figuring out how to get the most out of the Leadpages' powerful analytics. This insight will help you better understand the behavior of your users.
Leadpages vs. Alternatives
| | | | | |
| --- | --- | --- | --- | --- |
| | Leadpages | Unbounce | Drip | Landingi |
| Price | $69-229 | $99-499 | $0-99 | $29-249 |
| Trial | Yes, no CC | Yes, with CC | No | Yes, no CC |
| A/B Testing | ✔ | ✔ | ✘ | ✔ |
| API | ✔ | ✔ | ✘ | ✘ |
| Automatic Notifications | ✘ | ✘ | ✘ | ✔ |
| CRM Integration | ✔ | ✔ | ✘ | ✔ |
| Conversion Rate Optimization | ✘ | ✔ | ✔ | ✘ |
| Conversion Tracking | ✔ | ✘ | ✘ | ✘ |
| Custom Branding | ✔ | ✘ | ✘ | ✔ |
| Custom Templates | ✔ | ✘ | ✔ | ✔ |
| Drag & Drop Interface | ✔ | ✔ | ✔ | ✔ |
| Email Integration | ✔ | ✘ | ✔ | ✔ |
| Email Notifications | ✔ | ✘ | ✔ | ✔ |
| Landing Page Templates | ✔ | ✔ | ✔ | ✔ |
| Monitoring | ✘ | ✔ | ✘ | ✘ |
| Reporting & Statistics | ✔ | ✔ | ✘ | ✔ |
| Testing Management | ✘ | ✘ | ✔ | ✔ |
Integrations
Acuity
AWeber
Calendly
Constant Contact
ConvertKit
Drip
Emma
Facebook Ads
GetResponse
Google AdWords
Google Analytics
GoToWebinar
iContact
Joomla
LinkedIn
MailChimp
Marketo
Ontraport
PayPal
Salesforce
Squarespace
Stripe
Timetrade
Twitter
WebinarJam
Weebly
Wix
WordPress
Conclusion: Should You Buy Leadpages?
The success of your ad campaigns depends on your ability to create quality landing pages. Your long-term success depends on your ability to create these pages at scale. Choosing the correct platform allows you to do this with a better return on investment. Before selecting a landing page tool, you need to ensure the chosen tool has all the basic features. The features we have discussed in this review are the things that will contribute most to your ROI.
If you choose Leadpages, you can be confident that you are covering all your bases. Their customizable templates are already optimized for conversions. The excellent support infrastructure reduces the learning curve. This means it is not as steep compared to other platforms. I can say from personal experience that Leadpages has made marketing simpler.
Leadpages provides great variation in communicating with potential customers. It offers a broader set of tools for converting prospects into paying customers. It has done this by providing a centralized communication system. This improves the relationship between your business and individual customers. Allowing you to make quick independent decisions and clearly observe the results. This speed of testing is one of the greatest advantages of Leadpages. If you value speed and accuracy, this is for you.