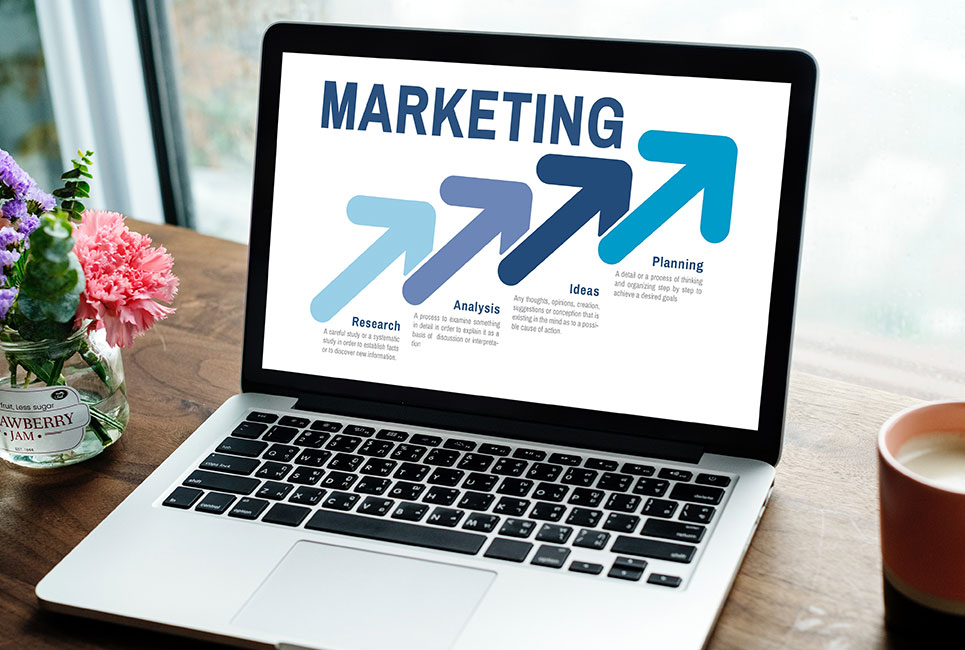 Gone are the days when marketers struggled with reporting, analyzing and monitoring data. There was a time when, moving the data from marketing platforms to wherever they wanted to use it, was overwhelming. Supermetrics solved all these issues by bringing all your marketing metrics in one place and making analysis easy.
When Mikael Thuneberg was still working as a web analyst in 2009, he entered an online competition to connect the newly released Google Analytics API to Excel. The grand prize for the 1st successful contestant? A Google t-shirt. Motivated by his own struggle with manually copying and pasting data from Google Analytics to Excel, he worked through many nights to solve this puzzle. He won.
Mikael then founded Supermetrics as a way to help not only Google Analytics users, but other marketers around the globe. The Supermetrics mission is to help marketers report, analyze and monitor their data better by connecting the marketing platforms to wherever they want to use the data.
Why Consider Supermetrics?
The process of gathering data from various sources and bringing it together to create reports for clients is exhausting. So, what makes Supermetrics helpful to online marketers and other businesses with managing their challenges?
PPC Reporting
The connection Supermetrics has with various ad platforms makes it a breeze to automate reports for Facebook, LinkedIn, Twitter, Bing, and others.
Social Media Reporting
Supermetrics can collect social media data from Instagram, Twitter, LinkedIn, Facebook, Reddit, Pinterest, Tumblr, and other platforms. With these metrics, you can create a personalized social media report that includes engagement statistics and follower growth.
SEO Reporting
Create your own SEO report with Supermetrics. SEO reporting connects with Searchmetrics, Google Search Console, Moz, and other SEO tools. Supermetrics combines the results over time which sorts out the search console problem of limiting reports to 90 days.
Analytics Reporting
You can automate analytics reporting with Supermetrics. It connects with Adobe Analytics and Google Analytics. With Supermetrics, you're able to create more customized reports than with just Google Analytics.
Analysis and Optimization
The majority of businesses use Supermetrics for report automation. However, it provides powerful optimization and analysis too. For instance, you can obtain deep insights from Analytics and Adwords than from the usual Google reports.
Other Benefits of Supermetrics
No More Importing CSV Files or Manual Copy/Paste
Some marketers spend too much time logging into each platform to collect data. The more channels you adopt, the more time you'll spend. Instead, you should spend this time adding value to clients and their businesses.
Supermetrics solves this problem with a flexible sidebar which makes it easy to obtain metrics for several sites within a few seconds. All you need to do is enter the necessary information and Supermetrics will automatically generate your data. Not only does this shorten the time you use, but it also provides good quality presentation of the data.
Integration with Several Marketing Platforms
Supermetrics can be integrated with almost 50 platforms. This allows you to connect to your data no matter where it is. Some of these platforms include; Google Analytics, Google Ads, Google Search Console, MailChimp, LinkedIn Ads, Twitter Ads, and YouTube.
Integration makes analysis easier for marketers. You can collect data from various sources into a single view. For comparison purposes, you can also collect data from various accounts related to the same source. This is quite useful when one client (business) has several accounts for various locations. They can easily track performance for each location based on particular metrics.
Supermetrics is so committed to helping you easily connect to your data that in case your data source is not available, they can build it for you. You simply have to fill in a request form with your email address and the data source you're voting for.
Monitor Daily Ad Spend
Monitoring the daily ad spend for clients is important, but it can be a pain. Online advertisers can easily track ad spends with this dynamic platform. When Supermetrics has collected all the required data on a spreadsheet, you can simply use 'data validation' to create drop-down menus. At this point, it's easy to see each client's ad spend and compare it with the expected daily spend.
By selecting the client account from the drop-down menu, you can easily and quickly monitor all the clients' accounts.
Reduce PPC Reporting Time
The expansion of your client base and marketing channels can make data reporting and visualization daunting and timewasting. Collecting and updating data from various advertising sources into one excel sheet, then comparing the findings is tiring.
For instance, you may have several accounts for Google Ads and also use other platforms like LinkedIn Ads and Facebook Ads. The difficulty and time spent in creating daily reports can make your head spin. Supermetrics sorts this issue out by using its Google Data Studio Integration and Google Sheets Add-On feature.
It builds an excel report with all comparisons, charts and PPC channel information in the same place. Advertising data comparison and analysis made easy.
Monitor Performance with Automated Dashboards
It's your job to ensure that your clients earn a high return on investment. You can do this with Supermetrics by setting dashboards and automating alerts that notify you when performance declines below the expected level. This eliminates human error while satisfying your clients. The alerts allow you to take the necessary action as soon as possible.
Supermetrics Products and Features
Supermetrics provides a variety of products to automate reporting for SEO, PPC, social media and web analytics. The platform features the following products.
Supermetrics for Google Sheets
This product is the most popular on the platform. You can automate reports by collecting data from various sources like Twitter, Google Adwords, Facebook Ads, Bing Ads, etc. using your preferred metrics onto one single spreadsheet.
The visualization, data-crunching and sharing abilities of Google Sheets, combined with the data fetching power of Supermetrics will take your marketing game to the next level.

The Hobby (Free) version is simply for you to test the product and only connects with one data source, Google Analytics. The Pro Version connects with a number of data sources and costs $69 per month.
The Super Pro version (which is the most popular) connects with all data sources on the platform and goes for $149 per month. It allows integration with all data sources and provides an hourly scheduled refresh. The Enterprise version is customizable to your particular requirements.
You can test the product to determine how well it will work by taking advantage of the 14 days free trial including all features. If you make annual payments for whichever version, a 22% discount applies.
Google Data Studio
This product is great for data visualization and creating reports. In the past, to visualize data and create reports, you had to first organize data from non-Google sources in Google Sheets and then import to Data Studio.
Supermetrics makes this easy with connectors like Twitter Ads, LinkedIn Ads, Bing Ads, MailChimp, and others. It becomes a breeze to collect data and visualize it on Google Data Studio. The connectors collect data from various accounts from the same source into one report. When creating a data source on Google Data Studio, simply select all accounts.
To test drive this product, you can use the 14 days free trial (no credit card required). After that, you can choose a plan depending on your desired features and choice of connectors.
The Individual Connector plan costs $19 per month. For the popular Pro plan, you'll part with $99 per month. The Super Pro plan goes for $299 per month.
Supermetrics API
This product provides a hassle-free way to analyze, report and store your online marketing data in data warehouse and BI tools. This is how it works:
Connect to a Supermetrics data source with a seamless interface.

Feed any marketing data into BI tools or data warehouse.

Just like that, your data is ready to use.
Supermetrics Uploader
This product helps you measure advertising ROI by combining your ad cost data with Google Analytics Ecommerce and goal conversion metrics. It also saves you time because you no longer need to log in to various platforms to check the figures.
The cost of the Supermetrics Uploader starts at $39 per month for each advertising channel for 5 daily uploads.
Supermetrics Functions
This product provides the easiest way to collect your marketing metrics into Google Sheets and Excel. It is used by skilled spreadsheet users. You don't need any programming skills. You can easily type a custom function into the spreadsheet cells, for example, 'SUM' or 'COUNT'.
Supermetrics Data Grabber for Excel
With this tool, you can import data from various sources into an Excel Spreadsheet and still access all features. You'll be able to create reliable reports efficiently. You can use it with Mac Excel 2011 or Windows Excel 2003 and subsequent versions.
How does it work?
Download the trial version and open it in Excel.

Log in to any data source.

Run your first report in three steps.
Pick an account from your list.

Choose metrics under 'split by'.

Click 'Run the report'.
Each data source integration comes with a different price tag, most of them costing $39 per month and others costing $29 per month.
Supermetrics for BigQuery
This is a new tool on the platform that showcases the processing power of the Google Cloud. You can link advertising data with CRM data or web analytics. You can also compare paid campaigns across all networks. This product includes an exclusive Data Studio Connector.
For one data source and one account, the price is $199 per month. For one data source and five accounts, you'll pay $499 per month. If you need multiple accounts or data sources, volume discounts are available. You can try it out for free for 14 days before you decide or book a demo.
The Upside of Supermetrics
Usability
Supermetrics features a seamless interface with handy features. It's easier to use for marketers that enjoy data analysis. It provides several drop down menus that give you several options to choose from. You don't have to remember their names.
Speed
You can't argue with Supermetrics' speed. Marketers can quickly and easily collect the data they need at that exact time. You can easily access any field from a particular data source.
Cost
Entry level costs are low and a 14-day free trial is available. For more data sources, however, you'll have to pay more.
Ownership of Historical Data
Previously, Supermetrics did not store data. It was easy to determine recent events on the platform. However, it did not provide you with sufficient data to determine long-term trends. Marketers had to buy, set up and maintain the required warehouse which will be more costly. With the new product BigQuery, you can store all your data.
The Downside of Supermetrics
Not Newbie-Friendly
Beginners on this platform can get a little bit lost. Their tools are easier to use for slightly experienced data nerds.
No Depth or Scalability
Supermetrics is speedy, no doubt. However, if you want to analyze minute details, you may have to go slower especially if your project contains millions of rows of data. For better efficiency, it might be better to use a data warehouse where your data already structure.
Is Supermetrics the Right Fit For Your Business?
Supermetrics definitely saves precious time with automation and makes data analysis a breeze for online marketers. However, it is not the best choice for complete newbies. It helps if you have experience with using spreadsheets. But even with experience, be careful not to put data in the wrong columns.
The benefits of Supermetrics definitely outweigh the downsides. What makes it a must-have tool for marketers is the seamless integration with various data sources, real-time data analysis, and easy data visualization.
The frequent updates and flexibility of Supermetrics give you the edge required to take your organization to the next level. If you spend a lot of time getting your hands dirty with data and creating reports, this platform will make your work easy.
If you're still undecided, it won't cost you anything to start with the 14-day free trial and familiarize yourself with the platform before spending on a paid plan.
You might also enjoy: