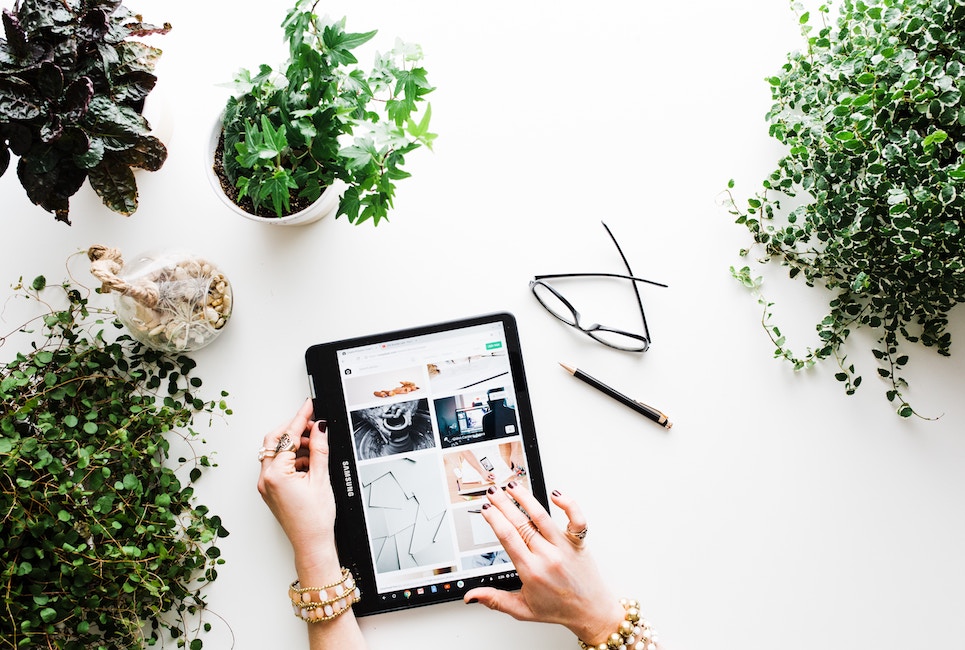 Online markets are still booming with opportunities. There are still billions of dollars to be made in ecommerce, so there's no surprise that new companies are popping up every day.
If you are struggling to make a go of your ecommerce biz, or really want to see some massive growth this year, here are 7 proven strategies to make more money online.
1. Create a blog that drives traffic.
"One of the hardest parts of growing an ecommerce business is getting enough traffic to your website. Most ecommerce businesses rely on paid ads to generate sales, but this is expensive and cuts into your profit margins. I recommend focusing on an inbound marketing strategy so you can improve your store's rankings in organic search results. It takes more time than buying ads but the payoff is greater.
An effective inbound marketing campaign starts with an active blog. Every content marketing plan should include an overview of the customer research journey. Defining the customer's research journey involves thinking about what your prospective customers are looking for, the questions and problems they have, and tailoring your blog content to address their pain points." Earl Choate, Concrete Camouflage, www.concretecamouflage.com
2. Invest in a good PIM software solution.
Being able to get your products online quickly and efficiently is a vital component to the long-term success of your ecommerce company, especially if you want to play with the big boys. Google loves ecommerce companies that continually share products, as well as offer an easily accessible user interface. PIM (Product Information Management) systems can help with all of that.
"With a PIM system, we can bulk update content, images, meta-data and attributes from our suppliers. Now customers see exactly the right information, and we can use the enhanced data to improve meta titles and descriptions, which are an on-page ranking signal.
Aside from the SEO factors, PIM systems allow internal teams to collaborate easier, translate content if required, change image formats and sizes, and provide an easily accessible user interface." — Aman Brar | Product Owner -eCommerce, www.printkick.com
3. Use shopping ads from the start.
Getting sales from the get-go is vital to your long-term growth as an ecommerce company. One of the best ways to get sales right away is to set up ads that target your customers from the start.
"I've worked with dozens of ecommerce companies, and the #1 thing that has helped them explode in terms of growth is using product-specific paid ads. By this, I mean using Google shopping ads specifically, as well as product-specific remarketing ads." — Stacy Caprio, www.acceleratedgrowthmarketing.com
4. Get your products on as many channels as possible.
Being in more than one location online is a must if you want to propel your growth.
"Growing an eCommerce company starts with a diversification strategy, backed with clear channels of distribution and legal enforcement.
It may not sound sexy, but it's absolutely one of the biggest challenges most companies face they begin to grow and expand. Companies first need to focus on optimizing and listing their products on multiple channels (Amazon, eBay, Walmart, Rakuten, etc.)
In addition, they need to have registered trademarks and a good warranty when products are sold through an authorized reseller.
Lastly, they need to have clear distribution agreements with any distributors or retailers specifying where they can and cannot sell their products including anti-diversion language and quality control. This is the best strategy for growing an eCommerce brand!" — Shannon Roddy, Amazon Specialist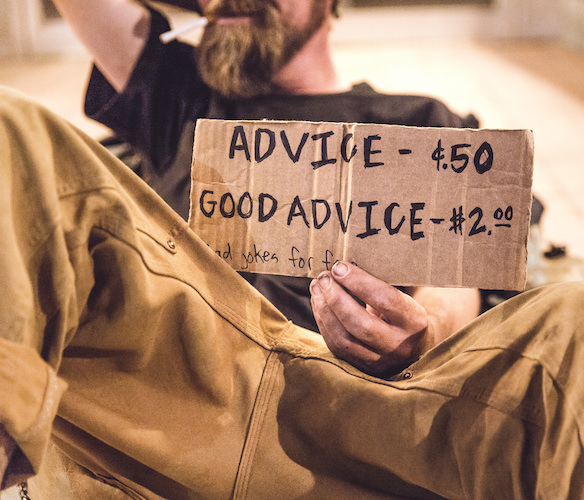 5. The more you automate your processes, the faster you'll grow.
The more you can automate your ecommerce processes, the faster and easier you'll grow. Setting up systems takes time, but it's time well spent.
"My best tip to grow an ecommerce business: Automation. Automation. Automation. I can't say it enough. From accounting to order fulfillment to marketing it's best to automate everything you can.
For example, automate the sales data from your eCommerce cart to your accounting software. Automate email follow-ups based on customer behavior and profiles. The more you can automate the more you can do with less and free up yourself for high-value business growth activities." Kelly, Block Island Organics | https://www.blockislandorganics.com
One great way to automate your process is to use a landing page builder tool, such as Shogun or Pagefly — which allows you to quickly create new storefronts, expand your markets quickly and automate the page creation process.
6. Invest in the right software from the start.
Choosing the right platform for your ecommerce business is a serious decision. Take the time to do your homework first before you commit. Don't just think about the company you have now, the sales you'll have during your first few years, but the growth and sales you will have as you grow. Here is a great lesson on choosing the right platform from Brandon Chopp, Digital Manager for iHeartRaves:
"Our Shopify stores are grossing $20M annually and we've been featured in the Inc. 5000 four years in a row, but growth wasn't that easy.
Before we launched our e-commerce stores, I wish someone would have told us how important our shopping platform would end up being.
We were originally using Magento and that proved to be a near fatal error. A few years ago, our founder and CEO, Brian Lim, appeared on ABC's Shark Tank, where he received offers from all five sharks and ended up accepting deals from Mark Cuban and Daymond John. As you can imagine, being featured on a highly viewed television show can attract quite a bit of website traffic.
In the year leading up to the episode's air date, we purchased thirty servers, simulated load tests, and invested over $200,000 to make sure the site could handle the massive influx of traffic that would be coming our way.
But when the episode aired, the site went down. In the world of e-commerce, uptime means everything! A lot of money was lost that day, and it made what should have been one of the happiest days, one of the worst.
Since we've switched over to Shopify, our lives have been made immeasurably easier. We likely would never have had this issue if we had been with Shopify from the beginning.
The moral of the story is to take your time and research every possible option before choosing your shopping platform. It can make or break your company."
7. Invest in search marketing.
Our final tip to accelerating your ecommerce store growth is to invest in search marketing. We started off this blog talking about creating a blog that drives organic traffic and yes, that is one way to invest in organic, but there are others. Learn all you can about SEO and keyword-specific industry topics that you are in before you launch your shop.
If you are going to be using a platform such as Amazon, you're going to have to learn how Amazon ranks their products as well, which means you'll have to do some digging into keywords specific to your industry on Amazon. If you don't know the first thing about search marketing, don't panic. There are many industry experts who can provide a comprehensive search marketing strategy specific to your store and industry keywords.
If you are looking to hire an SEO or search marketing expert, here are a few quick tips:
Ask about the software tools they use and why (great SEO experts have a variety of tools that can cost thousands of dollars per month)
Ask for some case studies and reports
Don't believe the hype! Nobody can guarantee a #1 ranking on Amazon or Google. If someone tells you that, run.
Don't hire anyone that uses black hat strategies — gone are the days of keywords stuffing, and fake backlinking!
Get them to discuss metrics and data. What do they track? What will they track for you?
Hiring an SEO expert can be a big win for your ecommerce store if you find the right person or agency. Don't be fooled into a high retainer monthly with little data, no metrics and fake promises! There are a lot of SEO experts out there that do the hard work of getting your store ranked, and know that although organic traffic might take some time (even a year or more) to generate, the ROI is far higher than continually paying for AdWords.
FAQ: Frequently Asked Questions: Ecommerce
How much do ecommerce websites make?
It really depends on your product, marketing and niche but on average a new ecommerce company can make around $39,000 in their first month of business and can grow that income from there.
How can I get rich from ecommerce?
1. Create a blog that drives traffic. …
2. Invest in a good PIM software solution. …
3. Use shopping ads from the start. …
4. Get your products on as many channels as possible. …
5. The more you automate your processes, the faster you'll grow. …
6. Invest in the right software from the start. …
7. Invest in search marketing.
8. Invest in a good landing page builder with analytics to track what's working, what's not.
Is ecommerce still profitable today?
Yes, ecommerce is still very profitable if you know what to do right from the start and implement that plan. There is still a lot of growth in these markets as buyers are still shifting from offline purchasers to digital buyers.
How do I start an ecommerce business with little to no money?
1. Find a product you want to sell. Often niche products work best.
2. Build a business plan and model.
3. Build an ecommerce store and website to 'sell' your product (minimal cost).
4. Upload your products and start selling.
5. Invest any profits you get right back into the business to start marketing, investing in ads, optimizing your landing pages.
Some Final Thoughts on Ecommerce
There are many ways you can grow your online store, it just takes time, energy and money. There are no shortcuts, but the payouts can be worth it. The market opportunities are still huge, so don't despair. If you have a killer product and are willing to put some serious effort into your store, the possibilities are endless.
If you want more insights on how to grow a massive ecommerce company, listen to Change Creator's exclusive interview with Nathan Hirsch who grew his ecommerce business without any outside investment:
You might also enjoy: