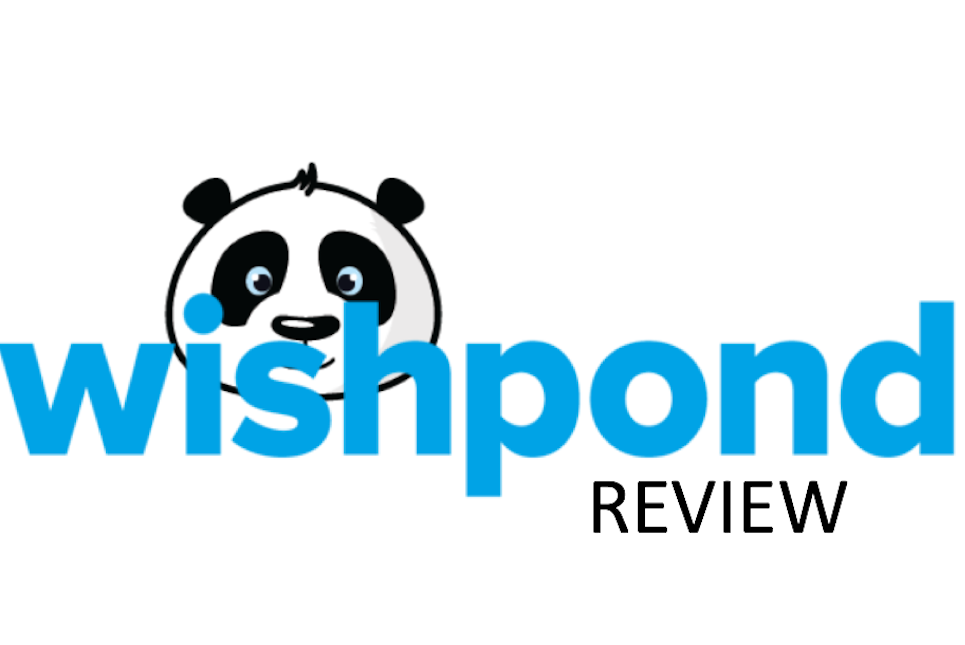 What is Wishpond?
Wishpond has been at the forefront of creative lead generation for many years. This is been achieved through ongoing updates of the Wishpond feature set. If you are looking for an effective, online tool that can help you grow your business, you have to read my full Wishpond review here. Let's get started!
"A Platform Designed for Growth." — That's the promise that the folks at Wishpond set out to deliver, but does it. First, Wishpond has been around for awhile, secondly, it does continue to improve and update its features.
In 2017, Wishpond released a trio of new features aimed at helping you to maximize the value of each website visitor.
Along the top of your pages, you can insert an unobtrusive opt-in bar;
a 'welcome mat' can appear for new visitors, taking over the entire page;
and if you want an in-between solution, they released a slide-in pop-up. This captures the email of new visitors without being too intrusive or ignored.
Another exciting update focuses on the email editor. I was very impressed by the improvements made to the email editor. The improved editor greatly enhanced the visual attractiveness of my email marketing campaigns.
They also added a time-saving feature allowing me to import and edit images from a wider range of sources. These include Google Drive, Facebook, and Instagram.
Pros and Cons
| | |
| --- | --- |
| Pros | Cons |
| Mobile-responsive contests | Sluggish page builder |
| Easily scalable viral campaigns | Lacking all-in-one marketing automation functions |
| Competitively priced | Buggy editor |
| Excellent A/B testing functionality | Tough to use API |
| Simple to use for beginners | No calendar management |
| Large number of integrations | Lacking ROI tracking features |
Key Features
A/B testing
Change the published URL
Collaboration Solution
Drag and drop WYSIWYG editor
Edit landing pages any time
Email notifications
Form builder
Free subdomains
Heatmaps
Instant analytics & data
Lead-gen dashboard
Mobile responsive
Professional templates
Publish to multiple domains
SEO plugin
Social widgets
Support for video
Template Importer
Feature Spotlight
1. Landing pages
Wishpond provides over 100 great looking landing page templates to act as a starting point. Certain elements within these templates are customizable within the drag and drop editor. Yet, it is not as customizable as some other competitors. Even so, forms, buttons, text boxes, and media can all be edited within the builder. These options should provide enough customization for most people.
The editor can be a little buggy. I often find myself having to click repeatedly to select the text I want. It's a little annoying because it adds time to the building process. It may also increase the risk of repetitive stress injuries if you need to edit a lot of text-heavy pages.
A/B Testing Capabilities
A key feature of Wishpond landing pages is A/B testing. The testing reports provide ample detail. Just enough to give you confidence. You will have a clear idea which landing page versions are producing the best results.
Integration with WordPress
Do you use WordPress as your content management system? If so, you can make use of the Wishpond plug-in. This also works as a landing page builder without leaving your WordPress dashboard.
2. Forms
Building forms in Wishpond is just as easy as building landing pages. The same drag-and-drop logic applies. This makes forms easy to create and publish. This ease of development fits well with the A/B testing feature. As with landing pages, Wishpond allows you to split test forms. This feature allows you to work out which format provides the highest conversion rate.
Key features of the forms module include:
Advanced CSS and Javascript (for customizing the design of your landing page)
CAPTCHA field (preventing SPAM)
Drop down menu for a long list of options (keeping your form short)
File upload field (for collecting collect files and documents)
Hidden fields (to collect analytics data)
Merge tags (for form personalization)
Multiple checkboxes (so that leads may opt for many lists)
Multiple-choice questions.
Real-time analytics.
Pop-up forms
Most of the time, you will be using forms on landing pages. But, to maximize your profit per visitor, you will also want to use popup forms. Wishpond seems to recognize how important pop-ups are for lead generation. In light of this, they provide six different pop-up types.
Click popups (turns any link into an opt-in process)
Entry pop-ups (displays a popup as soon as a visitor lands on your site)
Exit intent (appears when a visitor is about to leave your site)
Page Scroll (this a popup that appears when visitors scroll down your site)
Timed Pop-ups (this popup appears after the visitor has spent a set amount of time on your website)
Custom Javascript allows you to configure pop-ups based on a wide range of triggers.
3. Promotional Contests
One of the best ways to nurture leads is through promotions and contests. But, many marketers tend to put too much emphasis on promotions. This leads to reduced margins in the short and long term. The long-term damage comes from training customers to expect a new social promotion to be just around the corner. This means that they are more resistant to buying at full price. The solution to this problem is highly engaging contests.
Contests also help with lead generation. For example, you can set up fun polls that require email addresses for voting. You can then use these addresses in follow-up campaigns within Wishpond.
The voting feature can also be socially integrated. You have the option of using Facebook Likes as a vote. This boosts social media engagement as well as the social proof of your pages. You also have the ability to improve the viral potential of your contests. The best way to do this is by including social sharing buttons. This allows you to offer rewards in exchange for referrals. You can offer people rewards when they refer friends to the contest you are running via social media.
Wishpond has many apps on offer to help you create a wide variety of engaging Wishpond social contests. With all these options you will be able to run a unique contest every month of the year. This is true even if you only stick to a couple of the contest types:
Coupon
Essay Contest
Instagram Hashtag Contest
Photo Caption Contest
Photo Contest
Pinterest Contest
Referral Promotion
Sweepstakes
Video Contest
Vote Contest
You can publish these contests on Twitter or Facebook. But, if you prefer, Wishpond gives you the option of publishing contests on your own website. One thing that sets the Wishpond contest feature apart from competitors is how these contests look and function. These contests look especially beautiful on both mobile phones and tablets. This is important because people increasingly shop and interact with brands via their mobile devices.
Alternatives and Comparison
| | | | | |
| --- | --- | --- | --- | --- |
| | Wishpond | eClincher | HubSpot | Sleeknote |
| Price | Wishpond pricing is between $49-199+ | eClincher pricing is between $49-599 | HubSpot pricing is between $0-2,400 | Sleeknote pricing is between $55-749 |
| Trial | Yes, no CC | Yes, no CC | No | Yes, no CC |
| A/B Testing | ✔ | ✘ | ✔ | ✔ |
| API | ✔ | ✘ | ✔ | ✔ |
| Automatic Notifications | ✘ | ✔ | ✔ | ✘ |
| CRM Integration | ✔ | ✘ | ✔ | ✘ |
| Calendar Management | ✘ | ✔ | ✔ | ✘ |
| Campaign Analysis | ✘ | ✔ | ✔ | ✘ |
| Campaign Management | ✘ | ✔ | ✔ | ✘ |
| Campaign Scheduling | ✘ | ✔ | ✔ | ✘ |
| Content Management | ✘ | ✔ | ✔ | ✘ |
| Conversion Rate Optimization | ✘ | ✘ | ✔ | ✔ |
| Conversion Tracking | ✘ | ✘ | ✔ | ✔ |
| Custom Templates | ✘ | ✘ | ✔ | ✔ |
| Drag & Drop Interface | ✔ | ✘ | ✔ | ✔ |
| Email Integration | ✘ | ✘ | ✔ | ✔ |
| Keyword Tracking | ✘ | ✔ | ✔ | ✘ |
| Lead Generation | ✘ | ✔ | ✔ | ✔ |
| Lead Scoring | ✔ | ✘ | ✔ | ✘ |
| Multi-Channel Marketing | ✘ | ✔ | ✔ | ✘ |
| Promotions Management | ✔ | ✘ | ✔ | ✘ |
| Real Time Analytics | ✔ | ✔ | ✘ | ✘ |
| Reporting & Statistics | ✘ | ✔ | ✔ | ✘ |
| Scheduled Emails | ✔ | ✘ | ✔ | ✘ |
| Social Media Integration | ✔ | ✔ | ✔ | ✘ |
Integrations
AWeber
ActiveCampaign
Base CRM
Batchbook
Benchmark
Campaign Monitor
ClickWebinar
Clio
io
Constant Contact
Contactually
Emma
Eventbrite
GetResponse
GoToWebinar
Highrise
Infusionsoft
Insightly
LemonStand
Mad Mimi
MailChimp
OnePageCRM
Pipedrive
Salesforce
SalesforceIQ
com
Slack
SurveyMonkey
Thankster
Twilio
UserVoice
VerticalResponse
WordPress Site
Conclusion: Should You Get Wishpond?
As online marketing evolves, we have access to increasingly advanced tools. Wishpond provides a broad range of tools to help generate more leads with less effort. The primary features that support lead generation in Wishpond are:
landing pages,
lead tracking,
email marketing,
and contests.
Wishpond focuses on improving e-commerce marketing performance. You may have noticed that its features are designed to help you avoid message fatigue. Another step in this direction is their partnership with Shopify. This partnership provides new features that allow the creation of commercial pop-ups. You can then link them to your Shopify products. For instance, I was able to create exit-intent pop-ups that were product specific. This allowed me to link products to relevant blog posts. When pop-ups have high relevancy, I notice an increase in revenue and fewer page bounces.
Wishpond is especially useful for lead nurturing. It is an effective tool for moving a lead efficiently down your sales funnel. As a lead management tool Wishpond is especially handy for e-commerce marketers. Especially if you need to keep in touch with customers without triggering message fatigue. If you are running an e-commerce store you may find it difficult to engage your customers in the long term. Wishpond offers something beyond money off vouchers and seasonal sales. This can help you increase the average annual transaction-per-customer without sacrificing profit-per-customer.