If you want to build a website, and don't know how to code – you'll have to choose which platform you will use to create your website. When it comes to ecommerce platforms, the struggle is real. There are many to choose from but two popular solutions are Shopify and WordPress (with plugins of course). Are these two really a direct comparison? Do you need one or the other, or could you use both? We solve this problem once and for all in this WordPress vs Shopify comparison.
Main Differences Between Shopify vs WordPress
The main differences between Shopify vs WordPress are: 
Shopify is a dedicated ecommerce store tool, whereas WordPress has many uses
Shopify is designed for online shop owners, whereas WordPress is mainly used for content sites
Shopify has a great inventory platform system, whereas WordPress needs to have some sort of integration to start selling online
Shopify is the main platform that many business owners use for dropshipping, whereas WordPress you would need to use a plugin such as Woocommerce dropshipping. 
How do you choose an ecommerce platform?
Right now, there are two highly powerful ecommerce platforms you can choose from. They are:
WordPress
Shopify
Collectively, these two platforms power a huge portion of the websites you find on the internet. But both of them couldn't be more different from each other.
WordPress is a 'content management system' (CMS for short) while Shopify is an ecommerce platform. And since both are built for different purposes and do different things, your decision when choosing between the two will entirely rest upon what kind of website you plan to create.
So before we move forward with our detailed comparison between the two, let's first quickly look at what's the difference between a CMS and Ecommerce Platform. This will quickly give you an idea which platform is best for you.
CMS vs. Ecommerce Platform: What's The Difference
A CMS is a platform which is used to create, manage and run websites that require a lot of content. And that's the main reason why WordPress is called a content management system – because it's really good at managing content heavy websites.
Here's why you should use a CMS like WordPress: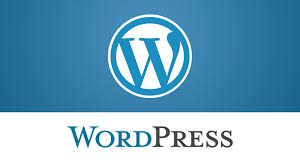 You can easily create content that's rich with media and publish it quickly on your website's front end.
Its ecommerce features revolve heavily around managing and organizing media and content, both inside the CMS and on your website.
It's a great solution if you want to create a content-heavy website such as a company site, a news media site, an educational blog etc.
On the other hand, here's why you should use an ecommerce platform like Shopify: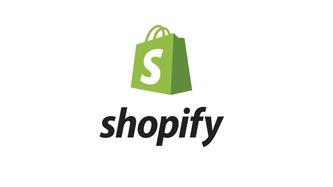 It provides a great inventory management system you can use to manage your products and sell them online.
Its ecommerce features revolve around keeping track of your inventory and managing your online business.
It's a great solution if you want to build an online store and sell items on the internet.
With this quick rundown of differences, you now have a better idea which platform to choose.
But not so fast.
Both Shopify and WordPress offer a blogging platform and online store management solution (Woocommerce) respectively. So technically speaking, what you can do in one platform, you can also do in the other. So this means if you want to blog inside Shopify, you can. And similarly, if you want to open up a shop inside WordPress, you can.
That's why just knowing the differences between a CMS and an ecommerce platform isn't enough for you to make an informed decision.
The next thing which we'll discuss is how both these platforms operate. How they work – and how they let you work – will also play a big role when you decide which platform to get.
WordPress vs. Shopify: How They Work
WordPress and Shopify both work differently. In this section, we'll take a look at how exactly do they operate…
WordPress: Free, Open Source and Vibrant
The WordPress CMS is a free and open source software. To install it, all you need to do is get two things:
A domain name
A hosting package
Once you get these two things, you can easily install WordPress either by yourself or by asking your hosting provider. Usually, purchasing these two things can cost you between $100 – $200. And since WordPress is free, it's usually the platform of choice for most beginners who want to create a website once they buy domain and a hosting package.
Themes and Plugins
Once you've installed WordPress, you'll be presented with a fresh dashboard that won't have anything installed on it except a free, simple theme.
That's why the next thing you'll want to do is head over to the WordPress official store and install important plugins and a beautiful WordPress theme.
As of now, the WordPress store has 50,000+ plugins, both free and paid. These plugins are there to add a wide variety of functionality to websites. There are security plugins, theme plugins, plugins which add social buttons, plugins which optimize images and more. It's up to you to choose which plugins you want for your website. And be assured, whatever functionality you want your website to have, you'll find a WordPress plugin for it!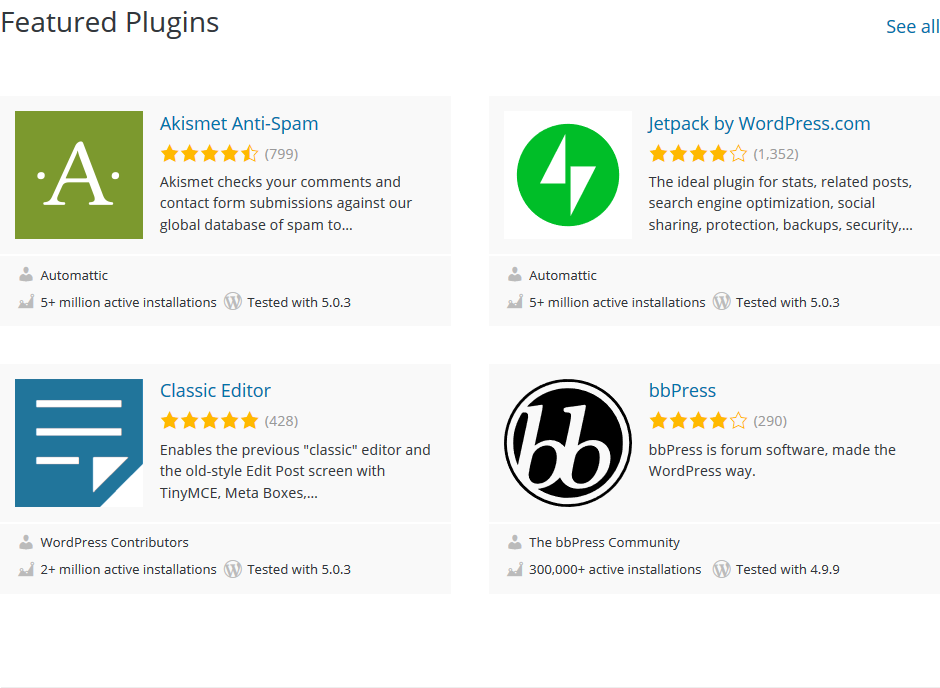 But before you do that, you'll need to add a unique theme to change your website's look, so your website looks different from everybody else's.
The WordPress store has you covered there as well. You can choose from thousands of free and premium themes. And if you don't find the right theme there, you can find many other really great themes just by searching Google.
Thanks to themes and plugins, there really is no limit to what kind of website you can create on WordPress.
Shopify: Feature-Packed, All-in-one and Hassle Free
Shopify, unlike WordPress, is not free. All you get is a free 14-day trial, with which you can test out all the features of Shopify. To take full advantage of Shopify, you'll have to purchase a plan – and that itself starts at $79 per month.
But you get hosting for free in Shopify, which will save you $70-$80 itself – making Shopify pretty much as free as WordPress. The only thing you'll have to buy is a domain name, which can come in pretty cheap.
Where Shopify is different from WordPress it offers many services right from the start.
Right out from the box, in addition to free hosting, you also get an inbuilt payment processor, an SSL certificate, a blogging platform, automatic updates and backup, rock-solid security features and more. Plus, Shopify provides a high level of customization that's enough for you to totally change the look of your website. In fact, you can even add your custom CSS to it.
It's worth noting that while Shopify also offers a free '.shopify' domain, you should consider getting a professional one instead. That's because if you choose to migrate from Shopify to another platform, having your independent domain will make doing that easier. Because once you delete your Shopify account, your domain will be got as well. And people who once visited your site before won't be able to in the future.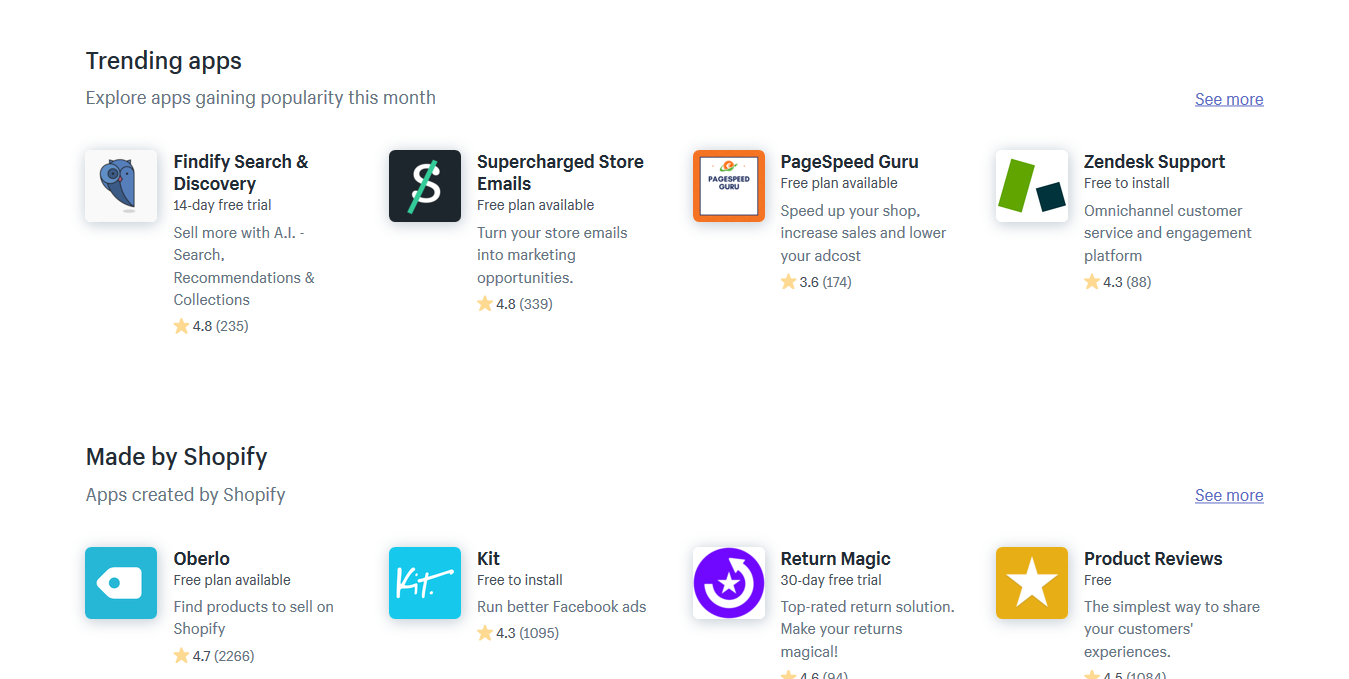 Furthermore, like WordPress, the Shopify platform comes with its own version of 'plugins' called apps. There's a lot of them there but they aren't the quality or variety you get on WordPress' official store. But nevertheless, they certainly do get the job done.
WordPress.com: The Simpler, Shopify-Like Alternative To Traditional WordPress
If you are looking for a simple way to set up WordPress – kind of like Shopify- then it is worth taking a look at WordPress.com
It's the same CMS platform like WordPress but comes in with a lot of extra features that make setting it up a lot easier. The biggest addition you get with WordPress.com compared to the free installation is a free domain address for one year, free hosting and the inclusion of the Jetpack plugin, which offers security, backup plans, marketing analytics and much more.
The plans, when compared to Shopify, are cheaper too.

The basic Shopify plan is for free while the paid plans start at just $5 a month. The highest plan goes up to $25 a month, which is still a lot cheaper than Shopify, whose basic plan just starts at $70.
Also, it's worth noting also that if you want the full functionality of the traditional, open source WordPress CMS, like the ability to install plugins and upload custom themes to your site, you'll have to get their top-tier i.e. the $25 business plan.
It's recommended you get this if you don't want to go through the hassle of installing WordPress, adding security plugins, buying themes and a lot of other stuff that's your job with the standard WordPress installation. Because like Shopify, you get all of that included, for less than half of the price you pay with Shopify.
Shopify: Why Get it if You Can Just Use WooCommerce?
Another benefit of using WordPress.com which wasn't stated above is that with it, you can install the free Woocommerce plugin which will give you the ability to build your own online store for free inside of WordPress.
This then begs the question: why get Shopify at all?
Because quite frankly, Shopify is better at online inventory management than every other platform out there. The online store themes are better, the selling related features are better – and there is just so much more Shopify gives you as an ecommerce platform that WordPress and Woocommerce, both are just no match for it.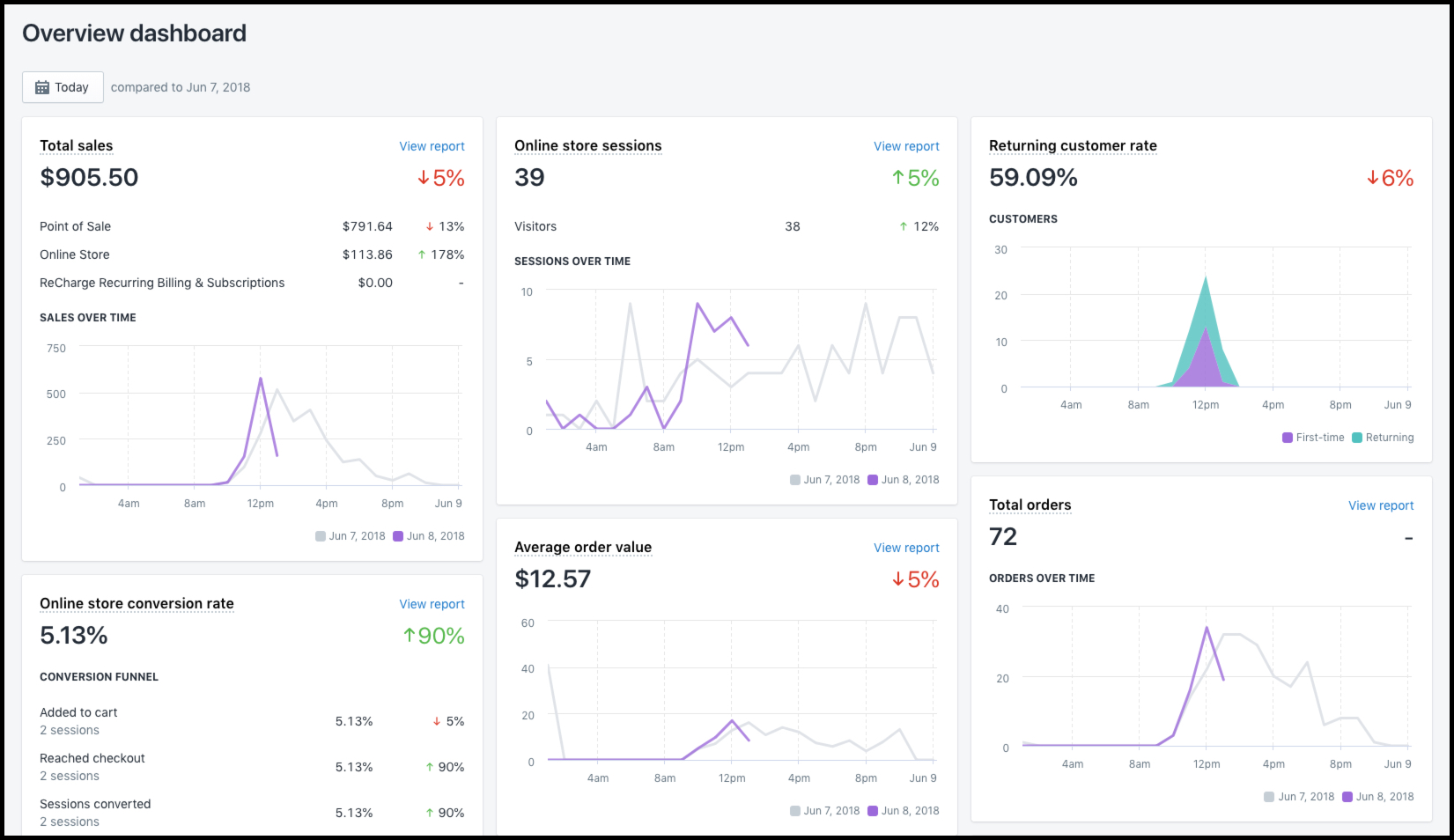 To show you, here's a glimpse of what's just possible with Shopify – and what you can expect when you make it the de facto choice of an ecommerce platform for your online store:
Every theme in Shopify enables your customers to browse your ecommerce store on their phones. Plus the themes are built specifically to increase your sales and provide a smooth shopping experience on your website.
You get the ability to offer your customers discounts on their shipping since Shopify has partnerships with USPS, DHL and other shipping providers. In addition, you don't need to add a payment gateway to your website as Shopify already offers you one right from the start. And if that wasn't enough, Shopify also handles taxes based on where you live.
Shopify already does SEO for you. All websites created on it are search engine optimized. Plus, it comes with social integration right from the box, meaning people will be easily able to share your products on Facebook, Twitter, Pinterest, Instagram and more.
You can use Shopify on other platforms: Want to add a Shopify buy button on your Facebook profile, website or Amazon listing? Since Shopify integrates with many channels, you can do exactly that.
Shopify comes with analytics insights that are deep and tell how your store is performing not just on your website, but on other channels like Amazon and Facebook as well. In addition, you also get a mobile app in which you can fulfill orders, ship items, add stock to your inventory and much more. And better than that, Shopify also has an excellent community of experts whom you can hire in order to grow, market and design your online store.
While it's true that Woocommerce might have a few of these features. But they certainly don't have all of them. And when you look at the big picture, the way Shopify executes these features makes it so much better than Woocommerce. Plus, its interface is really gorgeous and easy to understand.
Frequently Asked Questions
What coding language is used in WordPress?
WordPress uses several coding languages. The most common coding used is PHP (PHP: Hypertext Preprocessor) which is an Open Source programming language, but it also uses a lot of HTML (in the structure of the website), CSS, and some Javascript (for the advanced and interactive features).
Can I use Shopify with my WordPress site?
Yes, you can! You only have to install the Shopify eCommerce Plugin, this plugin adds the ability to drop products with buy buttons into a sidebar, page or blog post. Also, you can customize a shopping cart to your site giving your customers the opportunity to purchase multiple products at the same time. And last but not least, the Shopify WordPress eCommerce Plugin is free! And can be used with any WordPress theme.
How do I use my own domain on Shopify?
If you already bought a domain for your site, you can transfer this domain to the Shopify platform. This means that the management of the domain moves to Shopify (domain settings, payment, and renewal of the domain). Keep in mind that Shopify doesn't provide email accounts as part of their domain services.
To transfer your domain to Shopify, you need to have registered your domain more than 60 days ago and have access to your original provider account. Be aware that you will have to wait up to 20 days until the transfer is complete.
Conclusion: Which One is for You?
WordPress:
WordPress is extremely flexible. You get a lot of control with your website. For example, if you want to add an online store to your WordPress site, you can use the Woocommerce plugin.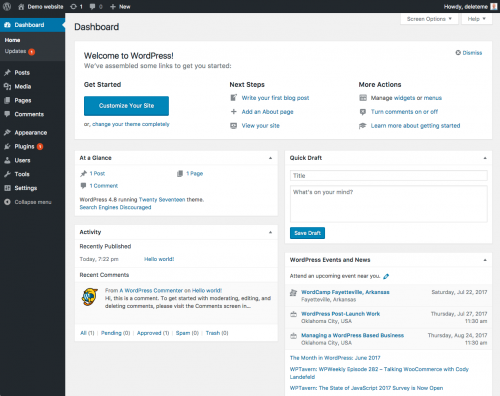 But the con is that WordPress comes in completely blank. This means it's up to you to set up everything from your hosting provider, theme, online store inventory management, payments processor etc.
Shopify:
Shopify is proprietary software. This means you get limited control of the changes you make to your Shopify store. But for most people, the level of control offered is enough. And moreover, since the software is managed by the company, you don't have to worry about securing it, making backups etc. Plus, everything such as hosting, payments provider and even a blogging platform is provided out of the box.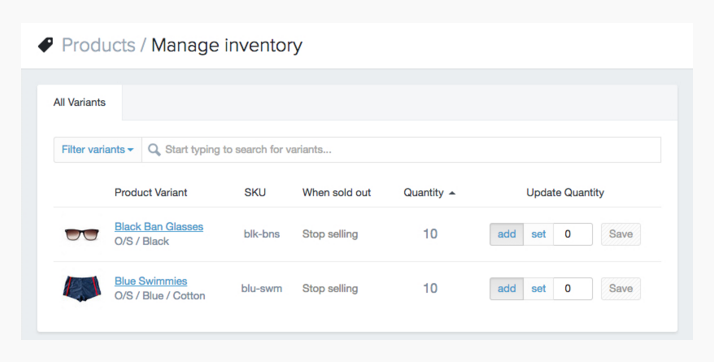 However, this means you don't get much choice if you want to shift to another platform. Once you're locked into Shopify, it's not easy to move your store to another platform. Plus, you'll have to stick with the tools Shopify gives you to build your online store. And since this isn't a blogging platform, creating content in it isn't a good experience as it is in WordPress.
Pricing: Shopify vs. WordPress
The WordPress software is free. All you need is hosting and a domain name. But if you want more functionality, the costs can add up pretty quickly. For example, an SSL certificate, domain name, hosting plus a premium theme can cost you anywhere from $300-500 to set up, after which your annual cost can be similar as you add new functionality such as security plugins, bigger hosting plans and more.

Shopify is paid but gives you all the features you need out of the box. Its basic Shopify plan starts at $30 in which you get a payment processor, SSL certificate, hosting and other important services from the start. But as you get more traffic, you'll have to upgrade to a better Shopify plan, which can cost up to $299 a month. This makes Shopify's cost more or less the same in the long run.
Bottom Line: If you are going to want to build a serious online store and ecommerce business, we think you should choose Shopify right away, from the beginning. WordPress is a great alternative, but the cheap will come out expensive in development costs if you want to do the same thing as you can with Shopify. Woocommerce plugins are not as user-friendly as all plugins and most decidedly will require a specialist.
We also recommend: If you decide that Shopify is your choice, you might want to invest in a solid, landing page and website builder app, such as Shogun from the beginning so you can scale easily, get better analytical data and set up your store landing pages properly from the start.
Check out our Shogun review here to learn more.
Many of the social impact entrepreneurs we've interviewed have recommended Shopify, including Jake Orak from Ethnotek bags, who told us that choosing Shopify for his online store was one of the smartest moves he made (and Ethnotek makes millions of dollars). So, if you have that vision for growth in your company, make the right decision now for you.
You can start a free trial of Shopify today!
Further resources:
More comparisons? Yes, please!
Need more tips on how to grow your ecommerce business (from REAL experts)?