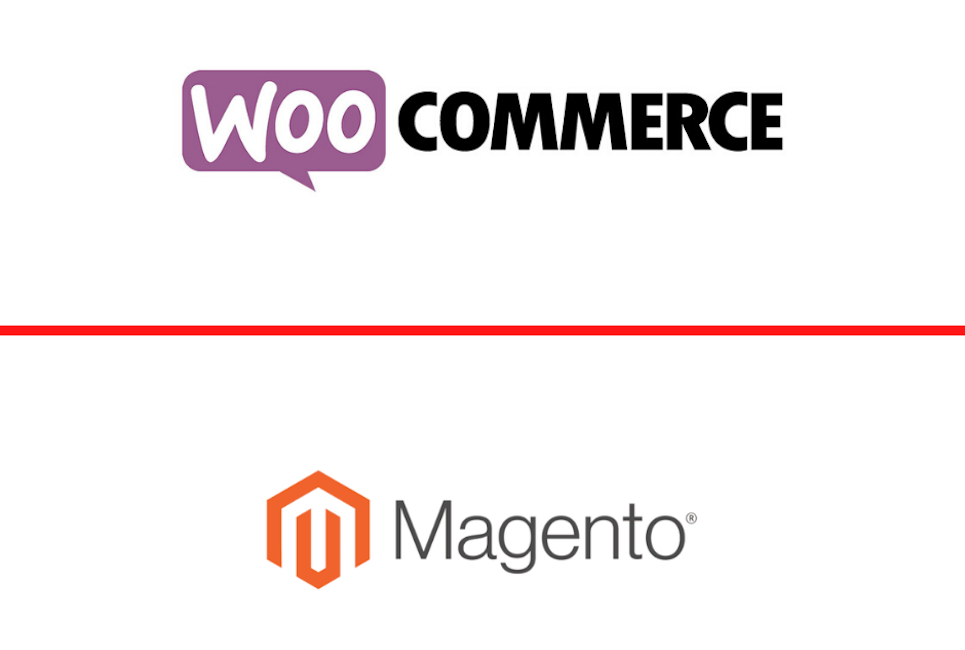 Our WooCommerce vs Magento comparison will show you the similarities and differences between these two popular eCommerce platforms, so if you're trying to decide between them, we may be able to help.
What you look for in an eCommerce platform depends upon the scale of your business, the features you want, and the technical support you require. On the face of it, WooCommerce and Magento are similar: both are technically free to use, both allow you to create an online store, both have a range of extensions available. However, they're quite different in terms of features and learning curves.
In this article, we'll take a quick look at the main differences between the two platforms, and then focus on each one in turn, looking at their features in-depth. Then we'll compare them at the end in each category, to see which one is best.
The Main Differences between WooCommerce vs Magento
Here are the main differences between the WooCommerce and Magento:
WooCommerce is built for WordPress, whereas Magento isn't
WooCommerce is fairly simple to use for beginners, whereas Magento requires more work
WooCommerce requires extensions for marketing tools, whereas Magento has some built-in
WooCommerce has an easy-to-understand knowledge base, whereas Magento is a bit more difficult
WooCommerce has a mobile app, whereas Magento doesn't
WooCommerce has basic inventory management, whereas Magento is more powerful
WooCommerce – In Depth
WooCommerce is an eCommerce platform designed for WordPress. It was launched in 2011 and is very popular among WordPress users.
Let's take a look at the main features of WooCommerce:
Secure cart with a variety of payment methods (including PayPal and Stripe)
Uses custom theme for WordPress (Storefront) designed to create an easy-to-navigate store
Tax automatically calculated
Easy stock management
Includes mobile app for on-the-go store management
Many extensions available
Inventory Management
Uploading a product to WooCommerce is a simple process – it feels a little like creating a blog post. You can add text, images, and adjust the formatting. It's very simple to add the price, manage stock levels, and add shipping information.
Products are sorted into categories, like Simple (single products that are shipped), Grouped (products that are related to each other), Virtual, Downloadable, External (listed on your website but sold somewhere else), Variable (products with variations, and Subscriptions. This distinction helps to keep products organised.
You can organise products further by placing them into categories. You can also add upsells or cross-sells easily, which is useful – with an upsell, your customer will see 'You may also like …' with a range of items underneath the product they're interested in, whereas a cross-sell will allow you to link products that specifically go together (like items that are part of a set).
Order management is also made simple. You can see a list of all orders, clicking on each one to see order information or to complete an action. Orders are color coded so you can check their status quickly.
Storefront
Installing Storefront to your WordPress account allows you access to a variety of paid or free themes. The free themes are not particularly exciting, but they are clear and easy to navigate. There is a wide range of paid themes which are well-designed. This is a live demo of one of the paid themes available:
WooCommerce pages are built using blocks, which can then be edited (you can change the images, titles, and content). It's very customizable, but you do need to have a bit of technical knowledge if you want to do anything other than basic customizing.
Shopping Cart
WooCommerce offers a safe, secure shopping cart with a variety of payment methods, including:
Debit and credit cards
payPal
Check Payments
BACS
Stripe
Cash on Delivery
Klarna
PayPal Pro
One great feature of WooCommerce is how easy it is to offer different types of payments, like subscriptions.
Marketing/SEO Tools
WooCommerce does not have much in terms of SEO and marketing tools straight away. Instead, you have to rely on the huge amount of plugins available for WordPress. This is great as it allows you to customize your user experience depending on your own needs, but it can potentially push the costs up. There are a lot of marketing tools available, including:
Marketing automation
Social media marketing
Coupons and discounts
Marketing analysis
Analytics
WooCommerce offers good reporting – you can see orders, customers, stock, and taxes at a quick glance. You can also view your best-selling products, total number of coupons used, and stock levels quickly and easily. It's not the most in-depth reporting out there, but it gives you enough information to get going. Plus, there are plugins that can offer more detailed reporting.
Integrations
If you want to customize your WooCommerce experience, extensions are the way to go. There are a variety to choose from, including extensions developed by WooCommerce, as well as third-party extensions. The categories include:
Product Type
Store Management
Marketing
Payments
Enhancements
Shipping
Subscriptions
You can also view all the free extensions together, which is helpful. They offer integration with some social media platforms, including Facebook, Instagram, and Pinterest.
We also need to mention the mobile app here. Having a mobile app is useful, and the WooCommerce app allows you to check orders and track your store's performance on the go – the app itself is free, but obviously requires a WooCommerce account to use it.
Support
WooCommerce has a very clear, easy-to-navigate knowledge base, full of tutorials, how-to guides, and tips. They also have a support request form, and a busy user forum if you need extra help.
Pricing
WooCommerce is free to use. On the surface of it, this is obviously a big bonus. But you do have to pay to have a WordPress account (including a domain), plus you'll probably want to splash out on a Storefront theme, as well as a few extensions to give you access to extra marketing platforms.
This makes it tricky to compare to other platforms – it's hard to estimate the cost, because it will depend on your individual requirements.
Frequently Asked Questions
What's the difference between a WordPress plugin and a WooCommerce extension?
Plugins can be used by anyone with a WordPress account. Extensions require a base plugin in order to work. WooCommerce extensions have been designed for eCommerce businesses, making it easier and simpler to find the features they need quickly.
Is there a limit to how many products I can upload to WooCommerce?
No – there's no limit to the number of products you can upload.
Does WooCommerce charge fees per transaction?
No – there is no fee per transaction on WooCommerce.
Can I trial a WooCommerce extension?
No – they don't offer free trials for extensions or plugins.
We Think WooCommerce is Suited For …
eCommerce businesses who like the functionality of WordPress, and those who want to be able to customize their user experience using plugins and extensions.
You can find out more about WooCommerce here.
Magneto
Magento was launched in 2008. It's a powerful platform, used by big companies like Coca Cola and Ford. It has a lot of features, including:
Two main versions – Community Edition (free to download) and Enterprise Edition
Powerful inventory management
Automatic tax and sales calculation
Order management
Secure cart with multiple payment options including Google Checkout, debit or credit card, PayPal, and authorize.net
SEO tools using Google Analytics
Customizable storefront
Built-in blogging platform
Inventory Management
One strength of Magento is the inventory management tools. It offers advanced indexing methods, including mass import of products. You can manage inventory even if it is stored in different locations.
You also have a lot of control over orders – the admin area allows you to edit or even create new orders. You can assign representatives to create customer accounts and place orders manually, which is good for customer service.
Storefront
Magento has a blank base theme, or a theme from the store (called Luma). There are more choices available, either through their Marketplace, or from a third-party website. These vary in price from around $80 right through to $500.
If you have a bit of technical knowledge, you can build a theme from scratch. If that goes beyond your skill set, you could go for a page-builder extension instead, which will open up much more customization without requiring any coding skills.
You can organise products into category pages, allowing your customers to browse similar products. This is done using a drag-and-drop interface. Customers can see color swatches, zoom in on product images, and watch product videos.
Shopping Cart
Magento's shopping cart is secure. It comes with a range of extra features – like automatic tax and shipping calculations for customers, wish lists, and the ability to save shopping carts to checkout later.
Payment options include:
Credit or debit card
PayPal
BACS
Cash on delivery
Authorize.net
Marketing/SEO Tools
Magento has a range of powerful tools for marketing. You can offer customers reward points for leaving reviews or creating accounts. Customers can create gift registries, and they can buy gift cards. You can set up separate sites for flash sales, or even private sales for select customers.
There's also a range of options to improve SEO. Magento automatically generates a sitemap for Google and creates URLs that are search-engine friendly.
Analytics
Magento's dashboard allows you to see data at a quick glance, including best-selling products and total sales. It uses Google Analytics, giving you access to in-depth reporting, which is great. You can track website traffic, access visitor data, and more. However, it does require a bit of work to sync up with Google Analytics.
Integrations
Magento's Extension Marketplace has a wide variety of extensions, in the following categories:
Customer support
Marketing
Payment and security
Accounting and finance
Site optimization
Shipping and fulfilment
There are a lot of extensions to choose from – in the above screenshot you can see there are nearly 800 marketing extensions alone.
Support
Magento has a pretty steep learning curve if you're new. The Knowledge Base has a lot of documentation, but it can be overwhelming if you've had no previous experience. If you need further assistance, they have a helpline or online chat function.
Pricing
Magneto has two plans.
Community Edition
The community edition is free to download, but you must upload it onto your own server. This involves several steps (there are tutorials online to walk you through this process). If you go for the Community Edition, you have to be prepared to put a bit of effort into installing it. However, this combined with extensions will allow you to build a great eCommerce store.
Enterprise Edition
If you want Magento to host your store, you'll have to pay for the Enterprise edition. Unfortunately, we can't tell you how much this is, because potential users must get a quote from Magento depending on the size of the business and the features they want.
Frequently Asked Questions
How much do Magento extensions cost?
They range from being free, all the way up to $500.
Is it worth choosing Magento 2 over Magento 1?
In our opinion, yes. Magento 2 is a lot faster and adds more SEO features including meta tags. It's also a bit easier to navigate using the dashboard.
Where is the best place to learn how Magento works?
Magento's knowledge base has a lot of information, but if you're a complete beginner, we'd recommend following a tutorial on YouTube.
How long does it take to install a Magento extension?
It can take around 3 hours to download and install a new Magento extension.
We Think Magento is Suited For …
Larger businesses, or businesses wanting a personalized eCommerce solution with more complex features.
You can try a demo for Magento here.
WooCommerce vs Magento – Which is Better?
We'll take a look at each category to see how they stack up against each other.
Inventory Management
Magento has this one – advanced inventory management makes it simple to manage a lot of stock, even if it's in different locations.
Storefront
They're about even, we think – with the right themes and extensions, you can create beautiful storefronts on both platforms.
Shopping Cart
Magento wins this one, as they offer a lot of payment options, with built-in tools to make the customer's shopping experience as quick and smooth as possible.
Marketing/SEO Tools
Magento wins this one again, as it has some tools built into the platform. While WooCommerce has a lot of great marketing tools, you'll have to download extensions to get to them.
Analytics
Both platforms offer a decent analytics dashboard, however, it's easier to use the analytics provided by WooCommerce.
Integrations
Again, they're both about the same here – there are so many extensions available for both platforms, which is great.
Support
We'll give this one to WooCommerce, as their knowledge base is a bit easier to navigate.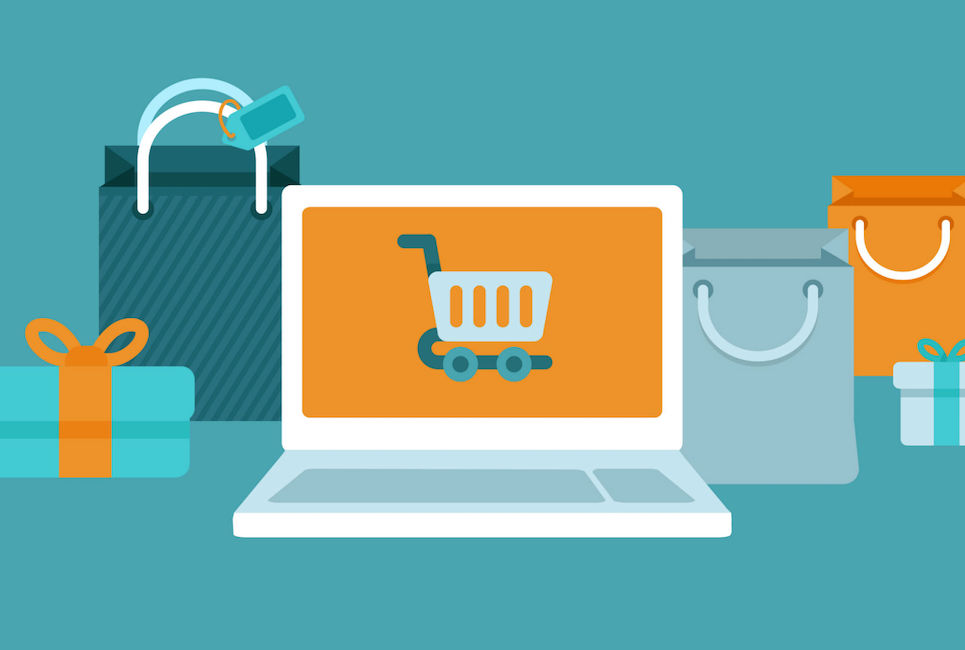 Our Verdict: WooCommerce vs Magento
So which platform is best?
We don't think there is a clear winner here. WooCommerce is more suited for beginners. It has enough features for any sized business, especially with the use of extensions. It's simple to use, with lots of support for beginners, and the free themes, although basic, can be customized further using extensions. The mobile app is great too. Ultimately, WooCommerce may be the better choice if you're looking to start an eCommerce business from scratch with no prior experience. It's also great if you have some experience with blogging, as the WordPress platform is built for that.
However, Magento is the more powerful of the two. If you have in-house tech support or a team member who specialises in web development, you may find that it's the better choice for your business. Although it takes a bit of effort to learn, the possibilities with Magento are endless. It has the advantage of having built in shopping cart and marketing tools, and the range of extensions available make the user experience highly customizable. Extensions can make the experience easier (especially when it comes to page building, for example), but you still need that initial setup before you can begin installing extensions (and extensions can take a long time to install, too). Of course, if you have the budget for it, you can go for the Enterprise Edition – but this is prohibitively expensive for most people.
The long and the short of it? If you want something that is user-friendly, go for WooCommerce. If you're willing to go through more of a learning curve in order to access powerful features, pick Magento.