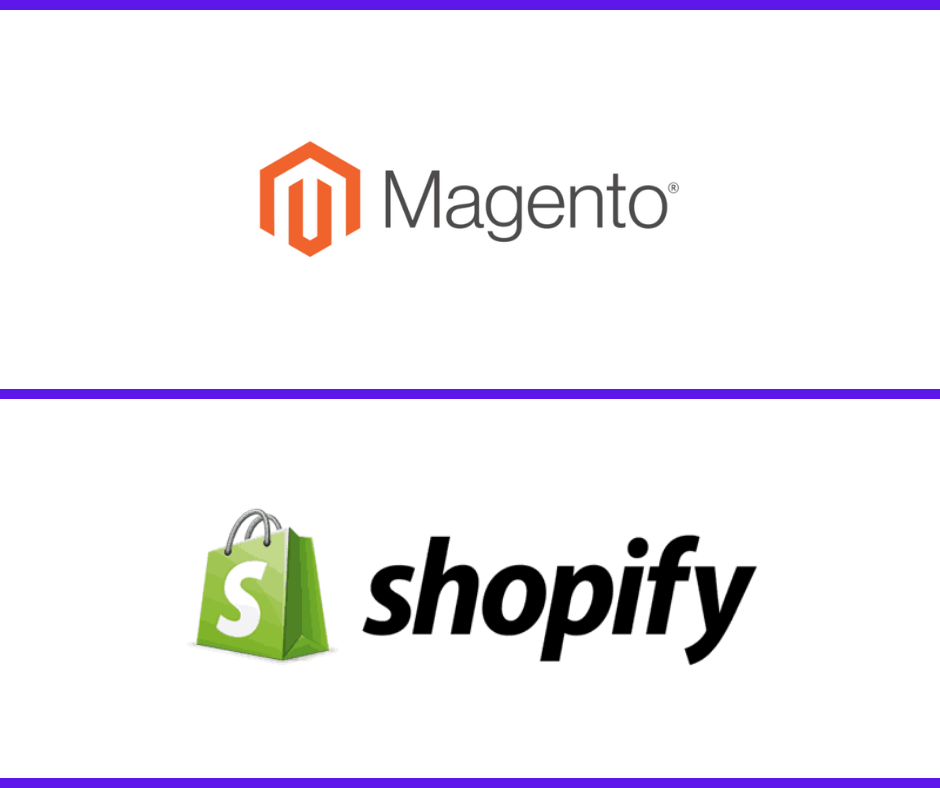 If you want to set up an eCommerce business, you need to choose a good platform – our Magento vs Shopify comparison will show you the features of two of the most popular ones out there.
A decent eCommerce platform does more than host a storefront. It gives you an array of marketing tools that will make the customer experience as smooth as possible (which will encourage them to come back again and again). It will also help you to clearly and simply upload products and run your business, with clear analytics and support if needed.
Magento and Shopify are two well-loved eCommerce platforms. In this article, we'll show you the main differences between the two platforms, before going into each one in detail. Then we'll compare them directly to see which one comes out on top.
Main Differences between Magento vs Shopify
In a nutshell, here are the main differences between Magento vs Shopify:
Magento offers a free plan in the form of their community edition, whereas Shopify doesn't
Magento requires more technical experience, whereas Shopify doesn't
Magento offers a personalized service on their Enterprise edition, whereas Shopify doesn't
Magento offers a free demo, whereas Shopify offers a full 90-day trial
Magento's themes are mostly paid, whereas Shopify has more of a range of free themes
Magento

Magento was launched in 2008. They have over 250,000 users worldwide, so it's a popular platform, used by big businesses worldwide.
Let's check out the main features of Magento:
Inventory management, with multiple images for products and user reviews
Batch import products
Automatic tax calculations
Integration with Google analytics
Create customer accounts
Order management
Secure cart with the option to pay by credit card, PayPal, authorize.net, Google Checkout, and more
SEO tools with Google SiteMap support
Marketing tools including discounts and coupons
Customizable storefront with premade layouts
Two versions of Magento available – Community Edition, which is free to download (to install on your own server) or a hosted service called Enterprise Edition
Product Management
Magento allows users to manage inventory even in multiple locations. You can assign products to multiple sources and track inventory at each individual location – great for larger businesses that may have stock in different places.
You can also have full control over your orders – you can view, edit, fulfil, and create new orders in the admin area. They enable you to offer great customer service, too, by allowing representatives to create orders and customer accounts, to update individual customer's carts, and update wish lists.
They also offer some advanced indexing methods, which will allow you to update your catalog quickly and easily.
Although the initial setup (if you're going for the community version of Magento) is a little tricky, once you've got it up and running, entering product information is pretty intuitive.
Storefront
Magento comes with a blank base theme, or a free theme from the store (Luma). If you want more choice, they have some for sale on their own Marketplace, or you can buy them from separate websites.
Magento does offer a ton of flexibility. If you have the skills, you can build a theme from scratch. You can also customize your storefront to your heart's content, but it's not as straightforward as Shopify. (Again, page-builder extensions are a good call here, as they allow you to build your pages in a much simpler way).
They offer some powerful tools for merchandising. You can organize product category pages, either using their drag-and-drop interface, or by setting rules that sort products into a certain order (for example, you could have them ordered by best seller, or newest products).
You have lots of options when it comes to presenting product pages to customers – you can zoom in on product images, display product videos, show color swatches, show multiple products, and more.
Shopping Cart
Magento offers a secure shopping cart with a ton of extra features. Customers can see tax and shipping estimates automatically, and they are automatically recognized when they enter their email address – making their shopping experience super convenient. Customers can create wish lists and save their shopping cart for later.
Like the rest of the platform, there's a lot to offer here, but it takes a little time to learn Magento's full potential.
Marketing/SEO Tools
As you might expect, there's tons to offer here, too. You can encourage customers to shop again by offering reward points for certain actions (like leaving reviews, for instance). You can enable gift registries and allow customers to purchase gift cards (both physical and virtual). You can even set up private sale sites or flash sale sites – a great way to reward loyal customers.
It automatically generates a sitemap for Google, creates search-engine-friendly URLs, and allows you to take control of URLs using rewrites – so they've thought about SEO too, with Magento 2 improving their SEO tools.
Analytics
Magento has an intuitive interface, with a dashboard that allows you to quickly see data, including total sales, best-selling products, and more. It syncs with Google Analytics, giving you a wide range of data to work with. This includes insights on website traffic and visitor data. It does involve setting up a Google Analytics account and syncing it, but there are tutorials online that go through this step-by-step.
Integrations
Magento has a huge amount of extensions available on their Marketplace. Some are free and some are paid, and there's plenty to choose from, including:
Customer Support
Payment and Security
Marketing
Accounting and Finance
Shipping and Fulfilment
Site Optimization
Well-chosen extensions can make your life a lot easier when it comes to using Magento – check out our guide to some of the best ones here for some ideas.
Support
There's a steep learning curve when it comes to using Magento, but they do offer a lot of support and guidance – but it can feel a bit overwhelming for beginners, as the user guides are quite technical.
It has a variety of tech resources, how-to guides, and troubleshooting solutions. There's also a forum of users.
You can call their helpline if you need further support or start an online chat.
Pricing
Magento has two basic plans, as we mentioned earlier:
Community Edition
This is completely free and allows you access to tons of interesting and useful features. You will have to download and install Magento on your own server – this is a bit tricky and has several steps to follow (but there are plenty of online tutorials to walk you through it. The process is a lot easier if you have a person on your team that has some technical experience).
The real cost lies in buying themes and extensions, which vary in price.
Enterprise Edition
This is a hosted service, set up by Magento themselves. It's expensive – they don't advertise the price as you have to get a quote depending on the size of your company and what you want to achieve.
Frequently Asked Questions about Magento
Is Magento good for dropshippers?
It can be using the right extension – there are several Magento extensions aimed at dropshippers.
How many sites use Magento?
Magento has over 250,000 users – including Coca Cola and Ford, and many other big businesses.
How can I learn how Magento works?
There are many free resources out there to help you learn how to use Magento's community edition – YouTube has tons of video tutorials. They do require a bit of time and patience though!
What's the difference between Magento 1 and 2?
Essentially, Magento 2 offers a much faster experience, improving load times for both you and your customers. Magento 2 has an improved dashboard and user interface and meta tags for better SEO.
We Think Magento is Suited for …
Larger businesses who require a customized, and perhaps more complex, eCommerce solution, or those with a lot of technical experience already.
You can request a demo for Magento here.
Shopify
Shopify was launched in 2004. It's one of the biggest eCommerce platforms out there – coming in at over 1.2 million users, many people are using it to build and run eCommerce stores.
Here's a quick look at the main features of Shopify:
70+ storefront themes
Mobile-commerce ready
Full blogging platform
Customize stores with logos and branding
Cloud-based website builder
Secure shopping cart
Take payments from most credit cards, PayPal, and Stripe
Create customer profiles and customer accounts
Manage inventory
Manage order fulfillment
Offer refunds
Compatible with drop shipping
Send customizable emails to customers
In-built marketing and SEO tools
Detailed analytics dashboard
Product Management
The product management system is well-organized on Shopify. Adding a product is straightforward – you can easily add a title, description, images, videos, set product availability, set the pricing, add an SKU, and assign tags to each product.
Shopify doesn't set a limit on products, so you can have as many as you want. Plus, you can add SEO product tags at this stage, which is useful.
You can also organize products into collections. This allows your customers to search for items by category, and will appear on your website as a gallery of products – this is a great way to encourage customers to browse, and depending on the theme you choose, it showcases your products beautifully.
Storefront
There are a handful of free templates for your storefront – they're all customizable to a certain extent, and they're well-designed.
There's also a collection of paid themes. These vary in price but tend to be around the $160-$180 mark.
You can play around with each page on your website – you can add images with text, text columns, collections, testimonials, and galleries. You can also edit the theme settings, including altering the color scheme and typography. It's not as highly customizable as other platforms, but there's a decent amount to work with, and if you want, there are a range of page building apps for Shopify (like Shogun) that can help.
Shopping Cart
Shopify has a secure shopping cart, with a free 256-bit SSL certificate (the same level of security used by banks). Customers can pay using Visa, Mastercard, Discover, and American Express. It also partners with over 100 payment gateways, including Bitcoin and PayPal.
Shopify automatically calculates shipping rates from some shipping carriers – notably UPS, USPS, and FedEx. It also deals with tax automatically, saving users time and effort.
Users on all price plans have access to abandoned cart recovery – customers who abandon their cart will be automatically sent an email reminder to complete the purchase.
Marketing/SEO Tools
Shopify offer some SEO tools. You can easily customize H1, title, and meta tags, for example.
You can also encourage customers to make a purchase by offering discounts and gift cards.
In terms of advertising, there are a few options: social media integration is included, so you can run ads on Pinterest, Instagram, Facebook, Twitter, and Tumblr, and you will receive a $100 credit for Google Adwords if you spend $25.
Facebook integration allows you to sell products directly on Facebook, too, so users won't have to leave the platform to make a purchase.
Analytics
Shopify offers a decent amount of data to work with, including an overview of sales, orders and traffic.
You can create product reports, which allow you to analyse the growth of your store. These reports can be exported to send to other team members. Shopify offers integration with Google Analytics, too.
Integrations
Shopify has a huge Appstore, which is a great bonus. The categories include:
Store design
Sales and conversion
Marketing
Orders and shipping
Inventory management
Customer support
Reporting
Finding products
Productivity
Finances
Places to sell
Trust and security
App prices vary, but there's a good number of free apps and integrations to enjoy.
Support
Shopify's Help Centre is a good resource, with articles and videos on how to make the most of the platform – they've created some very detailed guides, with specific guidance for dropshippers. They also offer online chat, email, phone, and Twitter support.
Pricing
There are three price plans:
Basic Shopify – $29 per month
This allows you two staff accounts and a good range of basic features.
Shopify – $79 per month
This gives you access to 5 staff accounts, and most of Shopify's features.
Advanced Shopify – $299 per month
If you want to scale up your business, this plan allows you to have 15 staff accounts, and all the features Shopify has to offer.
Frequently Asked Questions about Shopify
Which languages does Shopify support?
The customer-facing parts of your store can be in any language that the theme supports. The admin area is available in over twenty languages: English, Chinese (Simplified and Traditional), Danish, Dutch, Finnish, French, German, Hindi, Italian, Japanese, Korean, Malay, Norwegian, Portuguese (Brazil), Portuguese (Portugal), Spanish, Swedish, Thai, and Turkish.
How do I get a domain name on Shopify?
You can buy one through Shopify or use one from a third-party provider.
Do I have to ship the items myself?
No, you don't have to – you can use a third-party fulfilment service.
Do I need a lot of technical knowledge to use Shopify?
No. It's pretty user-friendly in its interface, plus extensions can help make it easier.
We Think Shopify is Suited for …
Small-to-medium sized businesses who want a simple platform that can be used even by beginners. It's also great for dropshippers.
You can try a free 90-day trial of Shopify by clicking here.
Magento vs Shopify – Which is Better?
This is a really difficult one to call as the platforms are actually very different.
Product Management
Both platforms offer great product management and make it simple to upload products. Magento has a few more features in terms of catalogue organisation, so we think it wins this category.
Storefront
The possibilities of both platforms are endless when it comes to store themes and content, but we have chosen Shopify, because it's a much easier platform to learn, and it has a range of free themes.
Shopping Cart
We'll call this one a draw – both offer a secure shopping cart with tons of features.
Marketing/SEO Tools
We'll give this one to Shopify, too, as it's easier to access and use marketing features like abandoned cart recovery, and creating ads is really simple. They both have a lot to offer in terms of marketing, however.
Analytics
Again, Shopify has to win this one, purely because it's a lot easier to access analytics straight away.
Integrations
Both have a huge amount to offer here, but we'll give this one to Magento – the catalog of extensions is huge, and they make a big difference to your user experience.
Support
Shopify wins this one again – the tutorials are in-depth and very useful. They both offer a lot in terms of support though, which is great.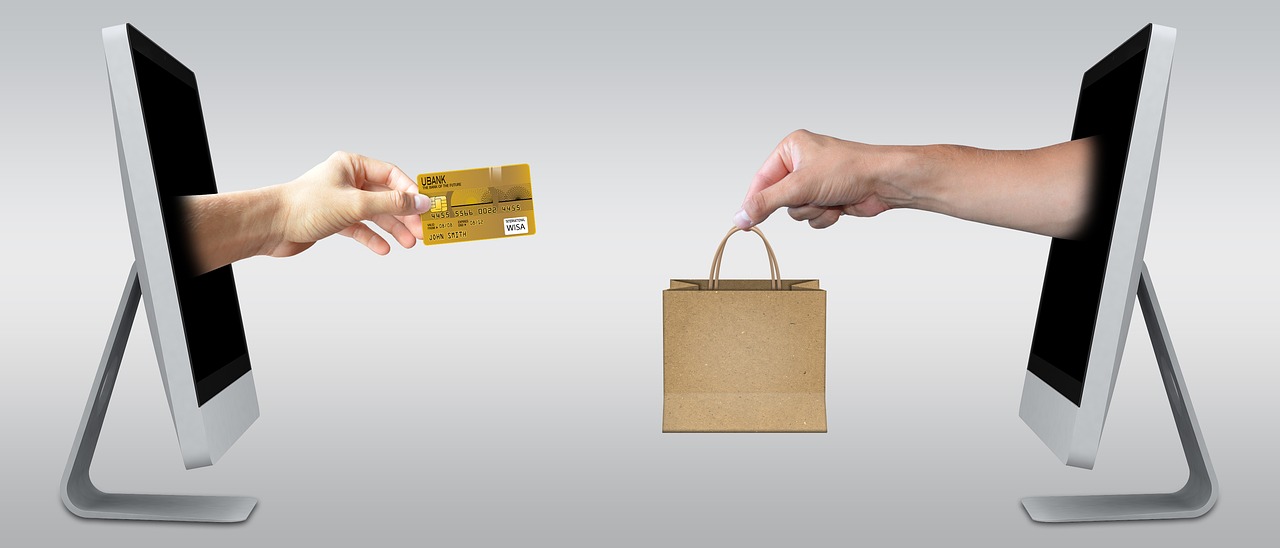 In Conclusion …
Which platform is the best depends on your individual requirements.
Magento is a very powerful platform. The option to use it for free is generous and allows developers to create customized eCommerce stores with a wide array of features. The built-in tools are excellent, including the marketing and product catalog tools. It's used and enjoyed by some very big companies, which is a great endorsement. If you're a larger business and you have tech support, it could be the best choice. (If you have a big budget, their Enterprise edition is fantastic, too.)
However, it does have a learning curve. It's not particularly suited for beginners – even navigating their features can be difficult if you're not technically-minded – and it requires a bit of setup to use the Community version. If you want something that's simple to use right from the start, it's not going to be the choice for you.
Shopify, meanwhile, is better suited for small-to-medium businesses, dropshippers, and beginners. The process of setting up a Shopify store is simple – it just takes a few moments to get going. Plus, you have 90 days to test out the platform fully before committing to a plan, which is generous. With extensions and paid themes, you can create a store that looks and runs exactly the way you want it to, even if you don't have a lot of experience.
For that reason, we've chosen Shopify as our winner today – but they're both excellent platforms for eCommerce depending on your needs.