Growing your business means doing online marketing right. Sales funnels (done right) can be an awesome way to generate more leads, more clients, and more revenue. In this review, we'll compare two awesome sales funnel building software: Thrive Themes vs Clickfunnels.
First, let's start with a brief intro of both these tools to get a general idea about them.
What is ClickFunnels?
Clickfunnels is a sales funnel builder. A sales funnel has a series of webpages (such as landing page, opt-in forms, checkout pages etc.) that guides your visitors and turns them into paying customers. Clickfunnels gives you pre-built funnels for selling anything you want and tools to measure the performance of your funnels. Plus, with the pro version of Clickfunnels, you also get a CRM system and an email autoresponder tool.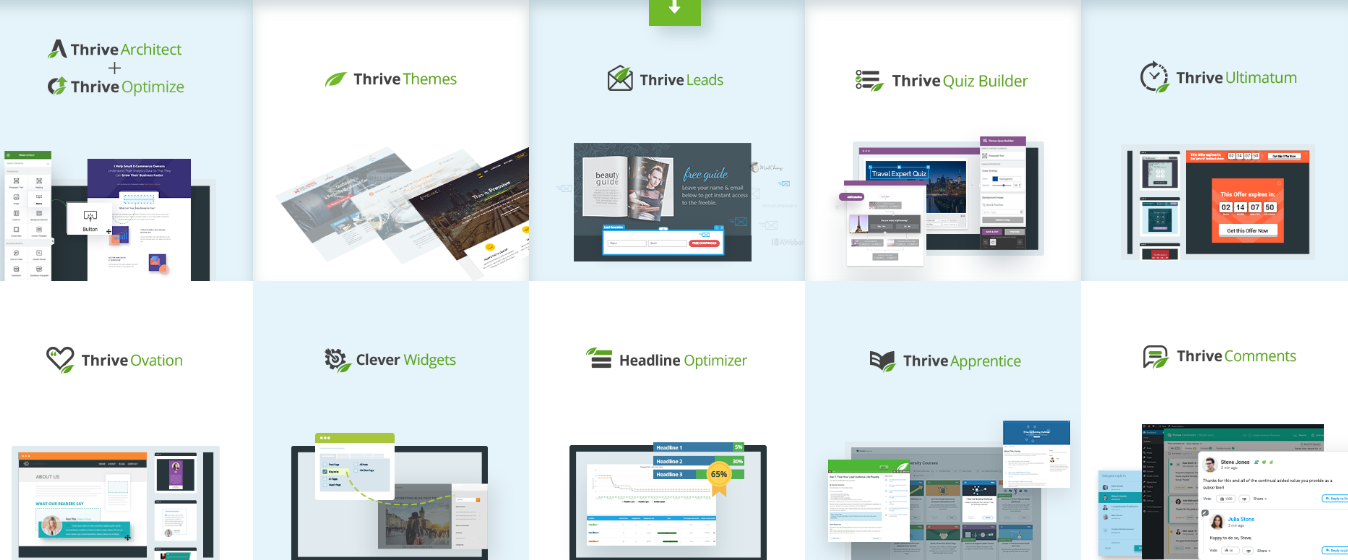 Thrive
Thrive Membership is a collection of tools and plugins designed to be used with WordPress. You can use these tools to build sales funnels (and other kinds of websites) and measure their performance. Also, it has pre-built landing page templates and a website builder you can use to create complete sales funnels. Plus it has plugins like quizzes, testimonials and countdown timers you can add to your sales funnel or website.
Then here's a short summary of Clickfunnels and Thrive Themes based on the above description:
Clickfunnels is an all-in-one solution for building sales funnels to sell your products and services.
Thrive Themes is a website building tool you can use to create all kinds of websites, including sales funnels.
Now that we know a bit about these tools, let's dive in and see exactly what features these tools have.
Thrive Themes: An Awesome Suite of WordPress Tools & Plugins
The highlight of Thrive Themes is its diverse suite of WordPress tools and plugins you can use to build sales funnels.
Here's the full list of tools and plugins Thrive offers:
1. Thrive Themes: Thrives Themes are a collection of WordPress Themes you can use to get started building your website.
2. Thrive Leads: This is a robust tool for creating opt-in forms on your website. You can create pop-up forms, slider forms, in-line forms, sticky forms and more that you can add to your website. In addition, you can also set when you want these forms to show such as when a person is exiting your website or scrolls half-way through. Plus, you can also see which forms are converting best with the inbuilt analytics tools.
3. Thrive Architect: This is the Thrive website building tool. You can use it to build homepages, landing pages, sales pages, blog posts and more. Plus, you can use it to add buttons, pricing sections, videos and other elements to your web pages.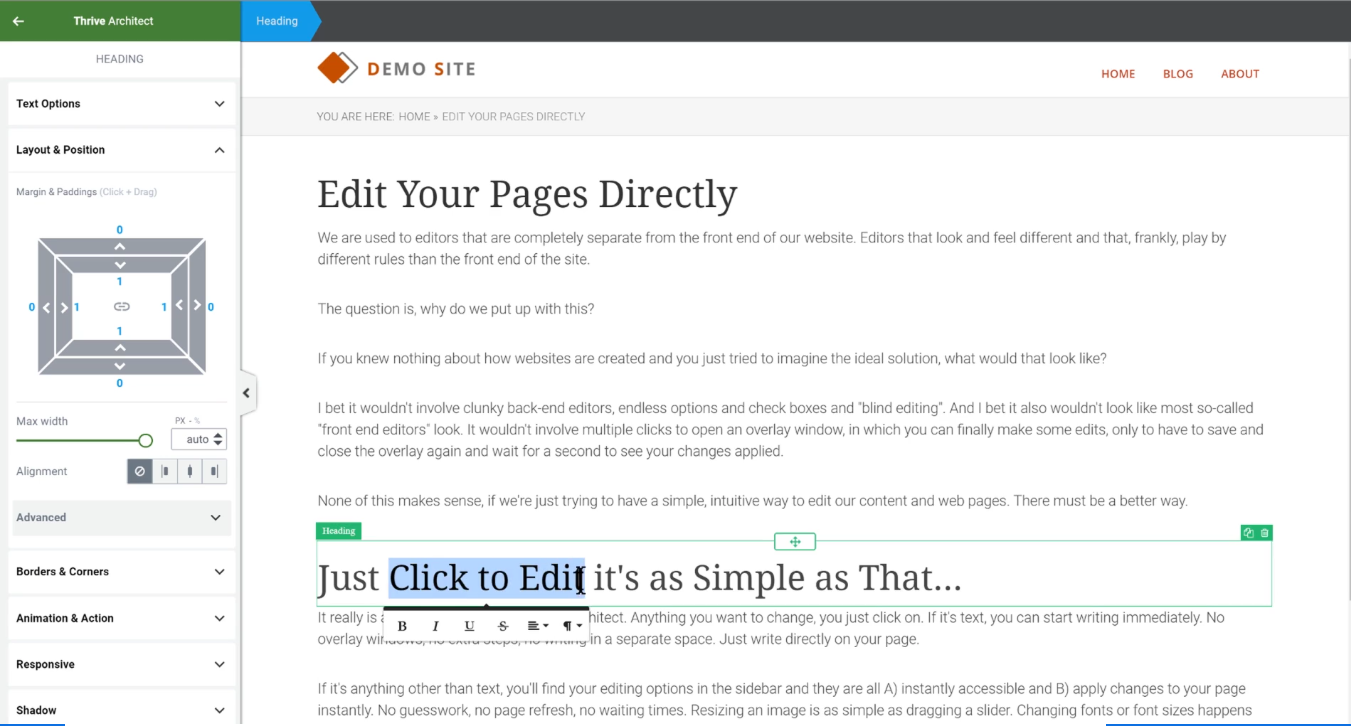 4. Landing Pages: Thrives gives you templates for building your sales funnel. There are pre-built pages for everything from landing pages, opt-in pages to webinar pages and sales pages. Whatever you need to build your sales funnel, you'll find it in here.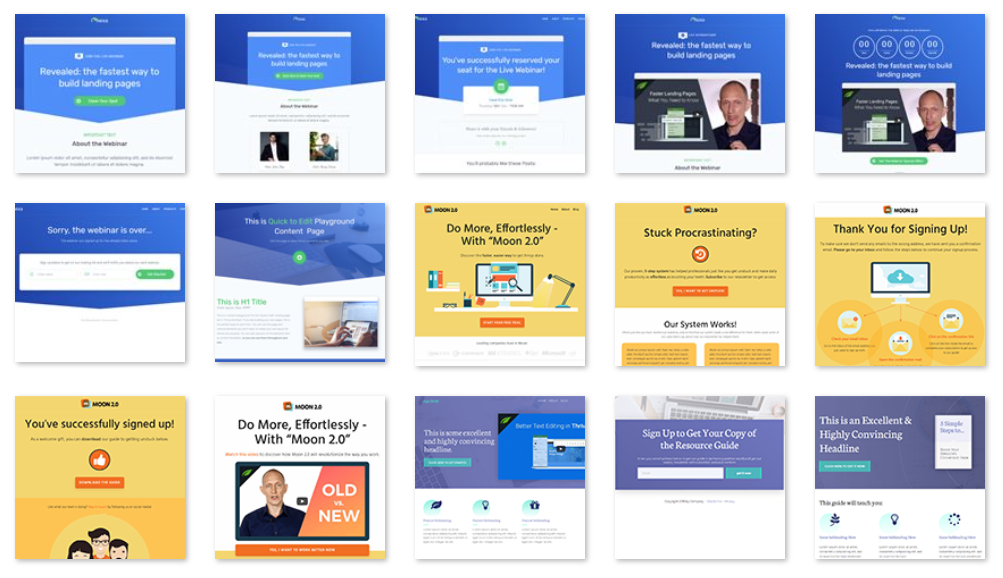 5. Clever Widgets: If your website has a lot of content, you can show relevant posts in the widget sidebar based on what someone is reading instead of the same posts every time.
6. Headline Optimizer: Headlines make your posts a success or failure. The headline optimizer allows you to create multiple headlines for a post and then A/B test it. The optimizer then picks the most clicked headline and makes it the default for that post.
7. Thrive Ultimatum: Thrive Ultimatum lets you add a countdown timer to any offer you present on your website or sales page. When the timer runs out, the offer will automatically end.
8. Thrive Ovation: This excellent feature lets you collect testimonials from your customers and followers either through a submission form or social media networks. Then, using the many beautiful design templates, you can display these testimonials on your sales pages, increasing your conversion rates.
9. Thrive Quiz Builder: A quiz builder is an excellent tool you can use to build quizzes on your website. You can A/B test quizzes, tie them to your offers and use the answers to segment your users and uncover valuable data.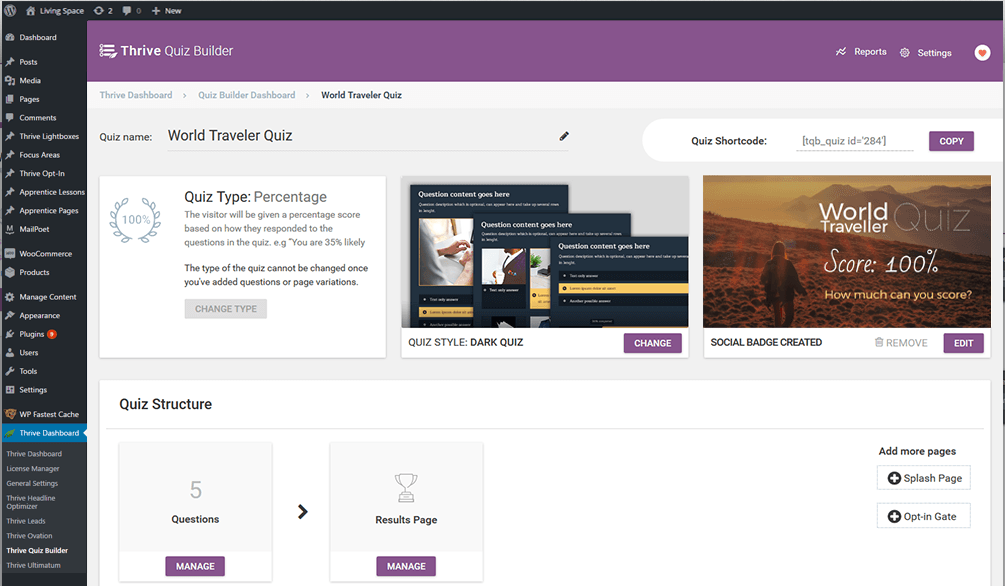 10. Thrive Comments: This plugin gives your website visitors the ability to comment on your posts and create more engagement.
11. Thrive Optimize: With this tool, you can A/B test the pages in your sales funnel or website with different variations – and the pick the one that gets the most clicks or sales as the default.
Clickfunnels: An All-in-One Sales Funnel Building System
The highlight of Clickfunnels is that it offers the quickest and simplest way for entrepreneurs and marketers to build effective sales funnels.
Let's look at ClickFunnels features in a bit more detail…
1. Clickfunnels: A Fast Sales Funnel Builder
The main feature of Clickfunnels is, well… Clickfunnels.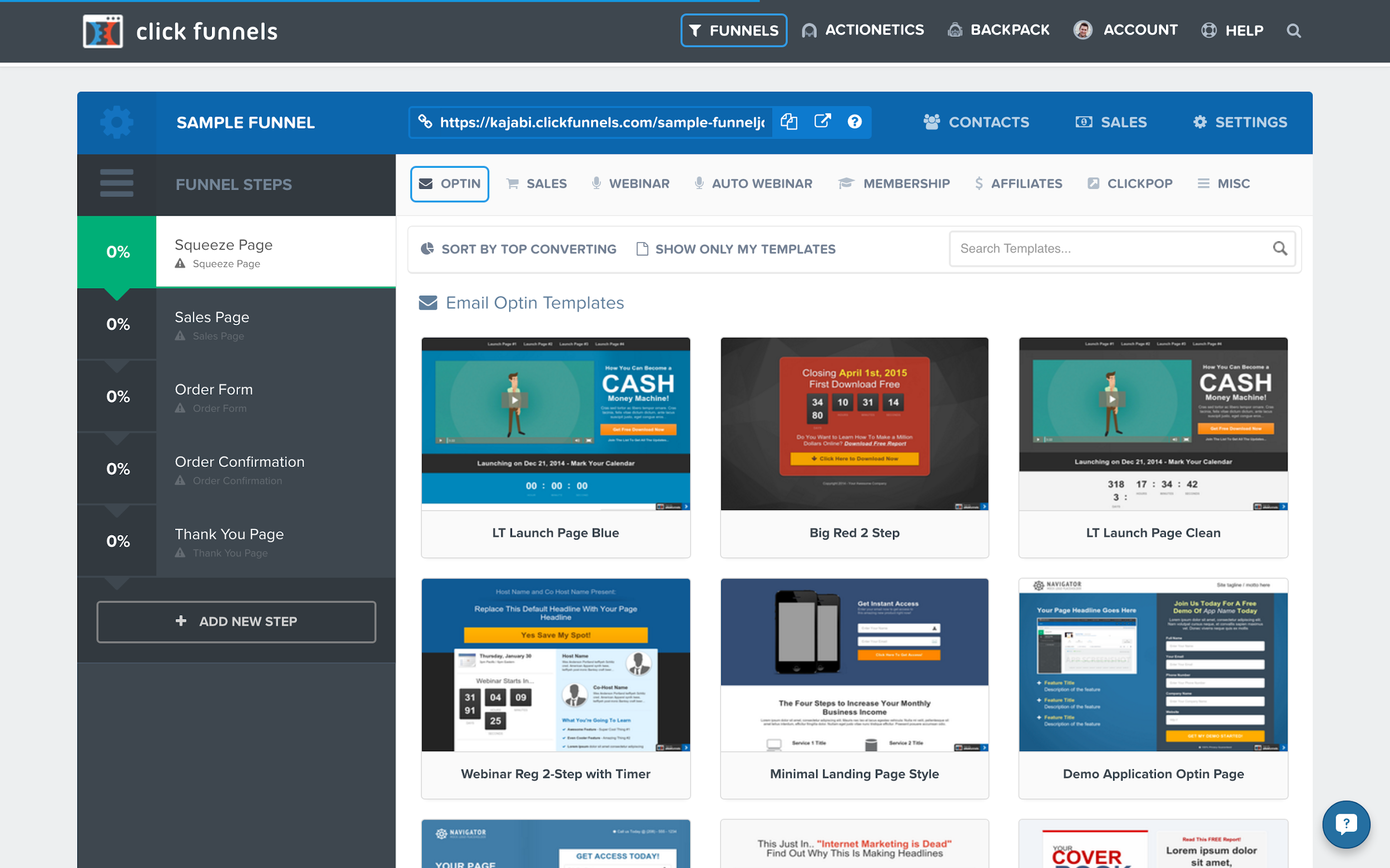 What this means is you get ready-to-use funnels for selling products, collecting emails and even hosting webinars that you can create in one click.
As an example, suppose you want to get leads for your new digital course on training dogs.
For that, your funnel needs to have 3 pages: 1) The sales page with an opt-in form. 2) Checkout page. 3) The Thank You Page
In Thrive, you'd have to make these pages separately using the free templates. But in Clickfunnels, you'll automatically get the sales funnel pages created in this order.
All you now have to do it edit the content and add your digital course – or whatever you're selling.
2. Backpack: Run Your Own Affiliate Programs
With Clickfunnels, you don't have to sell your products alone. You can get others to sell for you as well.
How?
With the backpack feature – which lets you run affiliate programs and offer people commission in exchange for selling your products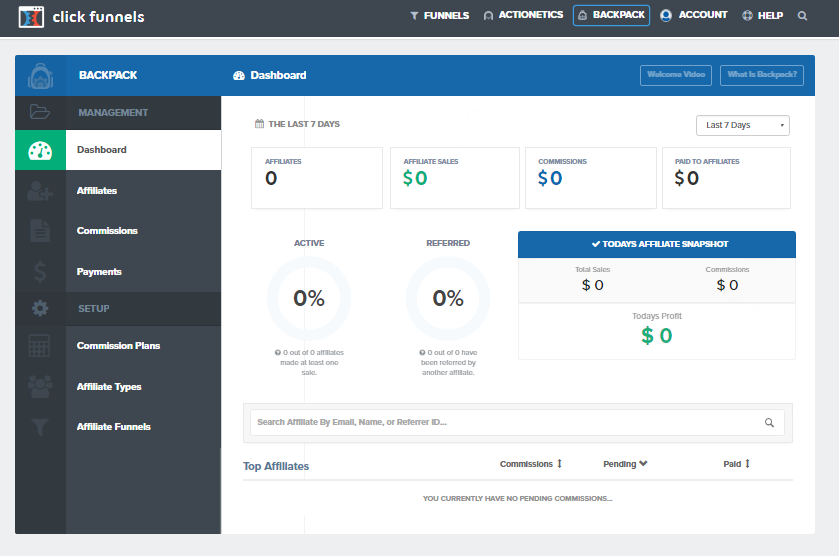 This is a great way to get your very own salespeople for free and get them to sell your products for you!
3. Actionetics: Run An Automated Marketing Campaign
Like we said, Clickfunnels is not just a tool, but a whole system for creating sales funnels.

So if you subscribe to the pro version of Clickfunnels, you unlock a whole new set of tools called Actionetics.
In this tool, you can manage your leads, divide them into segments, send them targeted emails and text messages (with their permission) and see your whole marketing campaign in a glance which you can then edit with additional funnels and emails.

This means that with the addition of just one more feature, you get your very own robust CRM system and email autoresponder tool as well!
Which Tool Is Better For Creating Sales Funnels?
To be fair, both these tools have their own advantages and disadvantages.
Let's start this discussion with the price:
Clickfunnels Pricing:
It costs $97 per month to get Clickfunnels basic plan. And if you want all its features such as the email autoresponder, CRM, and affiliate system, you need to get the advanced plan called the Etison Suite. This costs $297 per month.
Thrive Membership Pricing:
It costs $30 per month (paid quarterly) to get a Thrive Membership. In this membership, you get all of the tools and plugins they have. The only limit is you can use them in up to 25 websites. If you're an agency and need to work on 25+ websites, you'll have to get the agency membership which costs $69 a month (paid quarterly).
On the surface, Thrive Themes is the significantly cheaper option.
If you compare Thrive Membership with the Clickfunnels basic plan, Clickfunnels is 5 times more expensive and compare it with the Clickfunnels premium plan (the Etison Suite), Clickfunnels is 10 times more expensive.
But there's another side to the story.
With Clickfunnels, here's what you're getting:
1. Free Hosting: Clickfunnels hosts your website so you don't have to pay for hosting. Thrive Themes does not. However, with Clickfunnels, you only own your web pages as long as you're a subscriber. With Thrive Themes, you own them even if you are not.
2. Inbuilt Payment Integrations: You can set up payments for your customers inside ClickFunnels without going for a 3rd party solution. With Thrive Themes, you can add payment integration only with a 3rd part solution.
3. CRM System: Thrive Themes lets you collect leads via opt-in but has no option for you to store leads. But Clickfunnels also lets you store leads and segment them into lists based on the actions they take. Again, you have to integrate Thrive with a 3rd party CRM to get this functionality.
4. Email Autoresponder: In Clickfunnels, you can send automated emails to your leads after they opt-in to your funnel. In Thrive Themes, you cannot and need to connect to a 3rd party email autoresponder.
5. One-Click Upsell or Downsell: After customers buy (or don't buy) your product, you can also promote other products after the checkout page in Clickfunnels. You can't do this and need a 3rd party tool in Thrive Themes to do this.
As you can see, with Thrive Themes, you only get tools to build your sales funnel. For hosting, adding a payment system and managing and marketing your leads, you need 3rd party solutions.
While you can get many of the tools for free, tools like CRM systems, hosting and email autoresponders certainly aren't free – and also requires you to pay additional dollars monthly to use them, adding up to a significant amount.
However, it is true the Thrive Themes offers many unique tools to create a business website focused on conversions.
Instead of just an opt-in form on your page, you can add a slider opt-in form, a ribbon opt-in form, a form that pops up when the visitor is about to close the website and more. In addition, you can add things like blog posts, comments, headline analyzer and more. For building a proper website, Thrive Themes is a good choice.
The Final Verdict
Thrive Themes is definitely the cheapest way to build your funnel – but that's only what it can do. For more functionality in managing your sales funnel (which you'll definitely need), you'll have to integrate other services.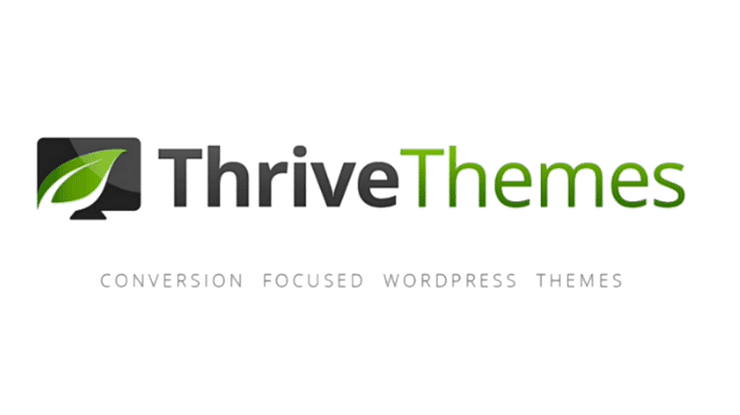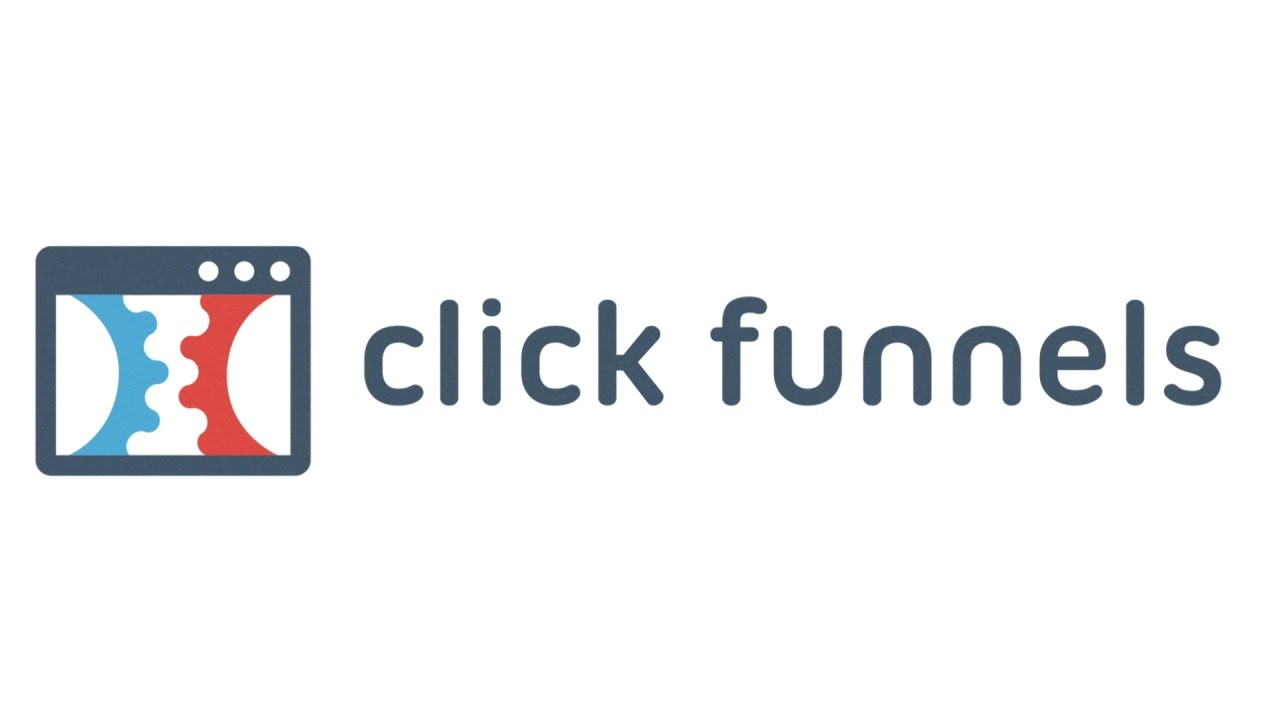 And while many marketers and entrepreneurs will like this freedom of choosing their own tools and services for managing their funnel, others will find that signing up and paying for additional 3rd party tools and extensions too much of a hassle.
If you're one of the latter – and are looking for a complete all in one sales funnel solution for one fixed price, Clickfunnels is the way to go. Click here for a Free 14-day ClickFunnels Trial!
It has everything you need to create your funnel, manage your leads and tools automate your whole marketing process under one roof, that is what it was designed for after all.
You might also like: