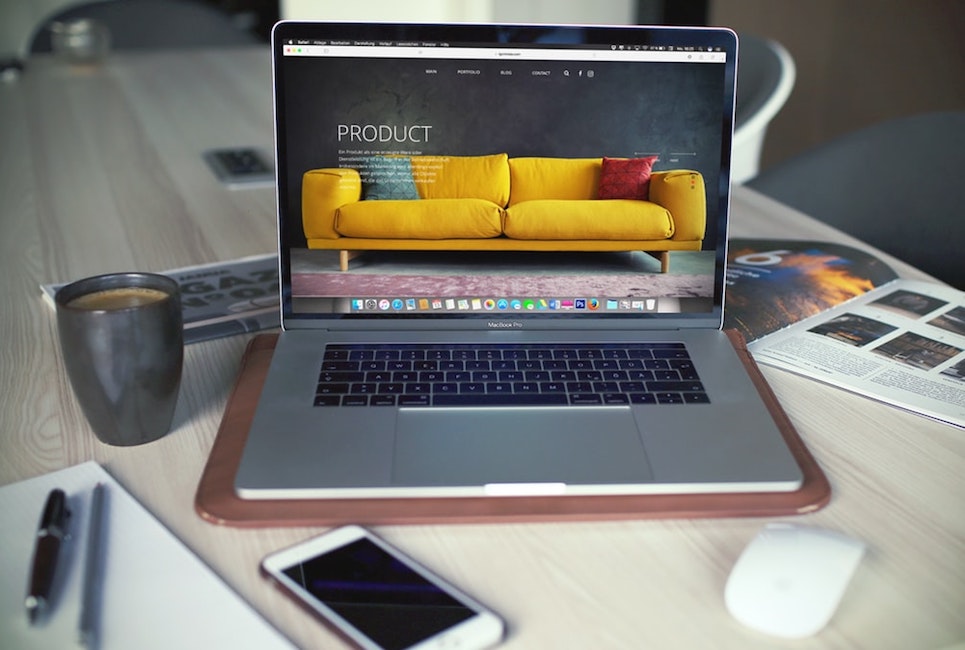 Principally, the expedition to hinge on the most pertinent e-commerce platform might seem a little nerve-cracking at times. To all iron-willed merchants who intend to make massive sales, it goes beyond the basics. In that context, I'll presume that if you're reading this piece, maybe you want to join the e-commerce bandwagon and make a decent ROI. If that's the case, this is the only guide you need to start off your online business. At first glance, both Magneto and WooCommerce seem to have garnered some unwavering adhesion in the market. By and large, it's sharp-witted to jump right in with well-informed insights.
While there's a remarkable dominance by the likes of Shopify and BigCommence, the two weigh in with distinctive features just to keep up with the pace. That being said, it's wide of the mark to aimlessly suggest that Magneto is steadily gaining traction over WooCommerce, or vice versa. As things stand, the online retail model has an exceeding edge on Brick and Mortar stores.
This is where exactly the 3rd party channels come into play. For the most part, e-commerce merchants need a clear-sighted channel that comes with pleasing perks. Most imperatively, one which automates intricate transactions thus scaling their businesses by significant margins. Typically, it's standard practice to give a run on each platform's integrations, real-time reporting, inventory tracking, order processing, ease of use, CRM tools, and staff management, just to name a few functionalities. In actual fact, both Magneto and WooCommerce have free trial versions so worry no more.
Main Differences Between Magneto vs WooCommerce
The Main Differences between Magneto vs WooCommerce are:
Magneto is for bigger and established businesses, whereas WooCommerce is good for small businesses and beginners.
Magneto is more expensive, whereas WooCommerce has a cheaper price-tag.
Magneto offers a 24/7 support team, whereas WooCommerce doesn't have a good support system.
E-commerce scalability
In a large organization that needs a diverse sales channel, Magneto outshines WooCommerce by far if we are to look at everything from a scalability point of view. The latter is somewhat in the market to help small business owners build an online presence in the simplest way possible. Magneto allows you to explore the global market via its steady and definitive tools.
Aside from the Open source plan, you can upgrade to the cloud e-commerce package which allows users to explore new functionalities. Of course, this comes at a fee which we'll look into in comprehensively in just a moment. With such a plan at hand, a merchant can abundantly boost their sales by streamlining the shopping experience. Since it's PCI compliant, you can include nearly all major payment methods.
As a retailer, you don't want to be hit with maddening chargebacks every now and then. To that effect, Magneto's premium plan enhances a secure checkout for all your customers no matter the geographical location.
Indeed, Magneto's dashboard is quite versatile and allows merchants with multiple stores to manage transactions from a single point. If you were to go with WooCommerce, you'll just hang on the minimum threshold. As you would expect from an ordinary 3rd party channel, it lets you access sales reports, manages orders, add products, and sort your inventory. Well, that might as well serve your business' needs. However, the fact is, you might lose sight if you want to reach new heights.
Objectively and without bias, Magneto triumphs over WooCommerce in the management of demanding business setups. At the convenience of Magneto's dashboard, you can sort the stock levels at various warehouses across the world, thus giving potential customers flexible order fulfillment options.
What's more alluring, is its capacity to get real-time updates for all your inventory. Remember, the premium plan allows you to store data in the cloud. Everything gets done instantaneously.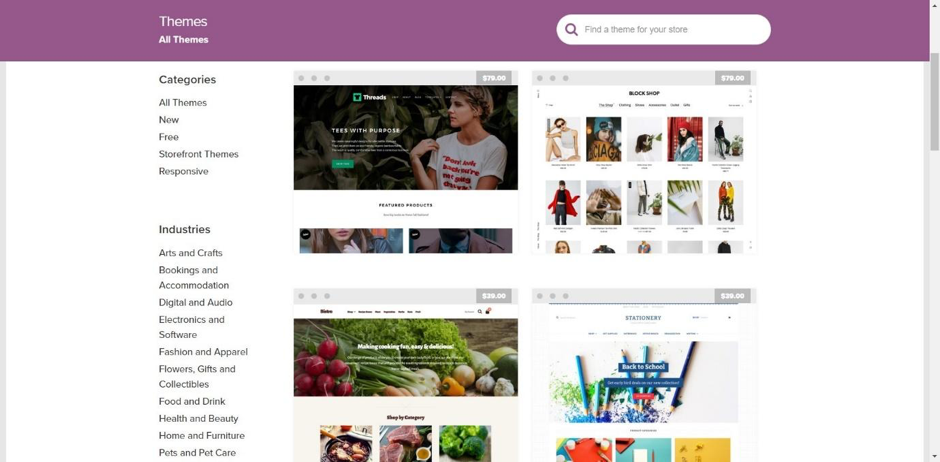 Ease of Use
If you put both rivals into the test, WooCommerce comes out first quite remarkably. Since it's an open-source platform built on WordPress, a beginner can easily download WordPress and perform tasks like theme customizations, set payment methods, shipping options, and many more.
Magneto doesn't present itself as a solution for individuals who are just about to venture into the e-commerce business. Please don't get this the wrong way. It's not ideal for rookies. If let's say you want to personalize its enterprise omnichannel fulfillment process, you wouldn't hack it without some expertise skills. This might sound a bit discouraging for users who lack the first-hand experience.
On the bright side, it has a better user interface design and striking themes that can be tweaked to suit any niche.
Regardless, there are no regrets whatsoever if you go with Magneto so long as your skills to grasp the basics are quick on the uptake. Most of all, WooCommerce lays out the picture-perfect angle if you want to run an impressive blog section besides your online store. Many thanks to its integration capabilities with the popular WordPress CMS(content management system).beside
Pricing
This is where the debate gets a little heated. Notwithstanding that, let's go with the assumption that you want to work with a balanced budget. Well, as mentioned earlier, both the WooCommerce plugin and WordPress CMS are absolutely free.It surely sounds like a promising starter pack for any individual who wants to run an effortless dropshipping business.
Take note that you need to pay for the domain name, an SSL certificate, and WordPress hosting.The normal rate for a domain is $14.99/ year, while the SSL certificate goes for $69.99 per year. You might have to part with $7.99 per month for hosting. To have a fully functional WooCommerce site, these are some of the costs you'll have to bear.
Moreover, it gives you a range of pliable and cheap options as compared to Magneto.
Here's why.
You can alternatively go with Bluehost since it's approved by WooCommerce as being a platform that gives more for less.Bluehost is generous enough to give you stable services at a low cost. As a beginner, Bluehost gives you viable offers which start from $6.95 per month.
If you don't intend to spend a penny on an all-inclusive theme, then you better go the WooCommerce way. Magneto has higher-priced themes than WooCommerce and this could be sort of far from a beginner's budget. And the same goes for some of its high-end extensions which are costly as well. In actual fact, WooCommerce lets you use over 50,000 WordPress extensions for free.
Even so, Magneto leaves you spoilt for choice. It has a couple of versions to pick from. Apart from the Open Source version which comes for free, there's a Commerce plan which is compatible with fast-growing businesses. The enterprise edition which is customized by an expert, to be precise, would cost you anything above $100,000 to get your store fully operational.
Clear sources indicate that a proficient Magneto developer charges anything between $65- $150 per hour. That being so, Magneto seems like a solution for business owners who need to expand their parameters by significant margins.
What is Magneto?

Magneto is an e-commerce platform that uses open source technology to allow a retailer to build an online store that streamlines the entire shopping and checkout experience. That's just a scratch on the surface.
It predominantly suits the group of users who have professional experience. And by this, I mean web development skills or its equivalent. This platform is overpriced for quite a number of sensible reasons. One of them being its global merchandising capacity.
It allows you to meet the ever-growing customer demand via an automated order management system. But that's not all. Since it's a cloud-based platform, you get accurate data reports in real-time.
In any startup, the decision to make strides towards more revenue is often accompanied by clear insights. Magneto's commercial dashboard is one tool that includes all elements designed to help the user make data-driven decisions.
This platform seems to understand how practical it should be while trying to sort information from all actions happening in your site. To illustrate further, Magneto's business intelligence gives you the most exquisite possibility to manage your enterprise through comprehensible data.
Your customers can easily build trust in your model since Magneto integrates with notable carriers(DHL, China Post). Its shipping system is aligned in a manner that helps to cut costs, yet at the same time, fulfill orders globally.
Who should use Magneto?
You should choose this platform if you're more into B2B sales and want to boost your conversion rates in a forward-looking manner. On the whole, it seems like an ideal solution for mid-sized and large enterprises that want to grow their stores, brands, and fulfillment centers in the global space.
For the reason that a checkout process needs to be secure from both ends, any merchant who needs a system that is PCI compliant should consider using Magneto. As a further matter, you should depend on it if you need to include payment gateways like PayPal or Braintree.
If you do some digging, you'll realize that there's a prevalence of transactions coming from mobile devices. In that case, Magneto is fully optimized to be mobile-friendly. If most of your sales come from mobile users, Magneto could be the ultimate tool to help you work with responsive pages and ease the checkout experience. This lowers the bounce rates quite impressively. If you know what I mean.
In the competitive field of e-commerce, using an omnichannel is quite needful. On that note, this platform is meant for merchants who need to synchronize transactions from both their online and physical stores.Currently, most retailers are choosing to go the bricks and clicks way in a bid to make sales from both ends. Most importantly, it suits retailers who have prior skills related to web development.
Pros of Magneto
Supports scalability for enterprises with goals to meet the global demand
Has a sturdy B2B compatibility
Advanced payment gateway integrations
Multistore management from a single point
Comes with a couple of versions to pick from- Enterprise, Open source, cloud e-commerce and many more
It has a versatile order fulfillment system
Magneto has a dedicated customer support
Several functionalities to play around with- product catalogs, shipping options.
Cons of Magneto
It's a bit costly to operate your business on Magneto
Most of its extensions come with a price tag
The frontend is quite complex for beginners
Its maintenance routine is pretty much demanding
What is WooCommerce?

WooCommerce is an ecommerce platform that is popularly known for its plugin capacity with WordPress. By use of its powerful functionality, you can come up with a user-oriented online store.
Technically, It's an open-source solution. Let me break down the jargon. Since both WooCommerce and WordPress are free, you can download and begin using its features instantly.
Put differently, It gives you the space to sell any product or service no matter the location. First thing, you need to find a good hosting service from up-standing companies like Bluehost or Siteground. WooCommerce allows you to operate on a tested content management system which is proven to produce desired results. Not only does it have free customizable themes, but also allows you to get hold of over 400 extensions which link to your online store quite easily.
If you need a professional WooCommerce theme, you might have to spend a few bucks. That's not alarming, owing to the fact that premium themes come with higher security standards.
Its ease of use makes it an absolute choice for a beginner, unlike Magneto which needs a little more expertise. In regards to SEO, it integrates with external plugins like Yoast which helps you with your website's optimization.
WooCommerce includes basic features you might need while sorting your products. It's coupled with options to set product variants, SKU's, set checkout pages,add the common payment options, and issue coupons to your loyal customers.
Together with that, it has both free and premium plugins which help you with shipment tracking, discounts, tax rules, recurring expenses, and payment processor integrations.

Who should use WooCommerce?
So who really needs to be head over heels for WooCommerce? Here's a plain English answer….
Well, putting everything into consideration, it's right to say that this is a faultless model for users with little or no experience at all in the e-commerce niche. In the event where things get a bit knotty, you can use the tutorials and articles on its support page to make all configurations. If you're on a tight budget, WooCommerce has got you sorted since it's free.
It goes without saying that this plugin is simple and intuitive. If what you're looking for is a channel that makes fine adjustments on your workflows and customizations a smooth sail, then you better give it a shot.
Besides that, you should consider this platform if you want to spend less on hosting. WooCommerce dropshipping sends automated emails to your suppliers anytime an order is made. It's a plus since your customers get their products on time.
Pros of WooCommerce
Easy to make configurations
Comes with a plugin to WordPress
Has cheaper hosting options
Wide range of themes to choose from
Easier to learn as compared to Magneto
It has advanced features for bigger online stores
It's costs less to maintain your site here
Cons of WooCommerce
Initial configurations might take most of your time if you aren't privy to the basics.
Lacks a centralized support system. You have to source hosting from 3rd party services.
Not ideal for scaling your business to an enterprise-grade level.
Magento vs WooCommerce: The Full Comparison.
Here's why you might need to place reliance on Magneto;
Customer Support
As you may know, a prompt response is the most ideal strategy to relieve a customer's pain. In this context, Magneto transcends over WooCommerce via its 24/7 live support. In the event of any hitches, Magneto users are certainly in the best position to have their issues resolved on time. That aside, it has an engaging community of skilled developers who help out skillfully on all sorts of configurations.
Scalability
To all intents and purposes, Magneto is tailor-made to suitably fit a wide array of niches. What does this mean? It comes with advanced functionalities to tweak your store in an elaborate manner. Not to mention its intuitive and customizable themes But here's the catch. In exchange for optimized processes, say, for instance, to boot up the checkout process, Magneto charges a few bucks for some of its premium plugins.
This implies it's built for merchants whose products have the prospects to cut above the bare minimum. For that reason, Magneto is a perfect fit only if you've got some prior skills. If not, you might need to hire an expert. And here's why. To manage a giant e-commerce website, you need a CMS platform which gives you the leeway to boost your store's performance.
If you don't know how to go about it, things might go ballistics. Magneto allows you to opt for your preferred VPS hosting. That way, it lets you enhance actions such as the page loading time which translates to impressive conversion rates. Ordinarily, if your page is a bit sluggish, chances are, you might experience high bounce rates. This could be the worst nightmare for any online retailer.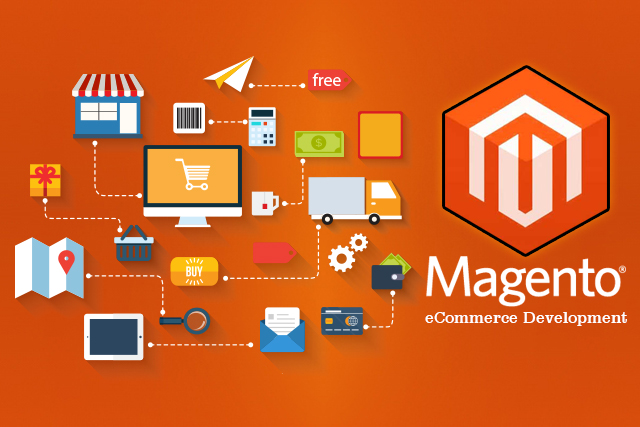 Multiple plans
Technically speaking, Magneto brings on board, several options to play around with. At the present moment, the platform offers the Magneto Open Source(formerly known as the Magneto Community), Magneto Enterprise, and Magneto Commerce cloud. Quite extensively, each version has its eccentric features. If your business is closely within sight of scaling to the next level, making an upgrade would be a no-brainer.
Security
We must allude to the fact that cybercrime is staggeringly on the mainstream. Going by facts, a study in 2015 indicated that over 30,000 websites are hacked each day. Magneto strives to fend off such vulnerabilities. That's not to say WooCommerce doesn't mitigate possible hacking attempts. However, Magneto seems a bit more proactive. It releases updated security patches every so often which monitors your site to detect any form of malware or security breaches of any kind.
On the flip side, here's what makes WooCommerce look more glossy and quite up to the task;
Cost
Moneywise, we can't overlook how WooCommerce tends to be quite budget-friendly. First off, it's free and serves its users with handy extensions. Here, you don't necessarily need to spend a dime on expensive plugins.
Simply put, WooCommerce offers more for way less. If you're a clueless beginner in need of basic but actionable tools, then look no further. Since it's built on light structures, hosting expenses are less as compared to Magneto which syncs with premium extensions. You can count on 3rd party hosting services which charges extremely low fees. Bluehost, in particular, has WooCommerce hosting solutions which start from $6.95 per month.
Aside from that, it has themes which cost between $5 to $200. Magneto, on the other hand, has an enterprise plan which starts from $22,000 annually. The Magneto cloud commerce plan costs $2,000 per year including the hosting services.
Suppose you want to work with a managed WordPress hosting, you can count on providers like Liquid Web or WPEngine. It's certain that WooCommerce is quite reasonable on the users' pockets.
Ease of Use
Interesting enough, WooCommerce scores a notch higher if we are to put user-friendliness into the equation. It's fine-tuned to accommodate all newbies. WooCommerce gives online merchants the most compatible integration point to over 50,000 plugins on WordPress.
Reasoning from this fact, a user can make the most out of the tool to craft SEO focused blogs which can viably drive traffic to the online store. So just you know, no coding skills whatsoever are needed. In this regard, WooCommerce takes the lead.
FAQ (Frequently Asked Questions)
Does WooCommerce integrate with WordPress?
Yes, it does. Here's how you can add WooCommerce to your WordPress website;
1. Log in your WordPress account
2. Go to plugins
3. Choose 'WooCommerce'
4. Click the 'Install Now' button
5. Select 'Activate Now' and the WooCommerce wizard will be ready to run
Is WooCommerce SEO friendly?
The primary fact that it runs on WordPress makes it an excellent fit to improve your SEO. Also, it accommodates other plugins which you can use to make your site reach the target audience.
What's the difference between WordPress plugin and a WooCommerce extension?
WooCommerce extensions are part of WordPress plugins. That's to say, you have to install it in the same manner as other WordPress plugins. Despite the fact that WooCommerce extensions are free, you may need to pay for some of the WordPress plugins.
Can you use Magneto with WordPress?
At this point in time, there's an extension for Magneto known as FishPig. This free tool allows you to integrate your account with a WordPress blog. In this manner, you can boost your SEO performance by creating  audience focused content for your Magneto's online store. It connects fully to your Magneto theme and this means customers won't have to leave your blog if they want to access the store.
Is Magneto the best eCommerce Platform?
Well, this answer varies due to a number of dynamics. It's difficult to suggest that Magneto is the best e-commerce platform considering the dominance of other channels in the market.

Magneto is not the best platform If you don't have much startup capital. The likes of Shopify, WooCommerce, and 3dcart are best positioned in such a situation. On the contrary, Magneto seems like the most scalable among other platforms.
Alternatives to Try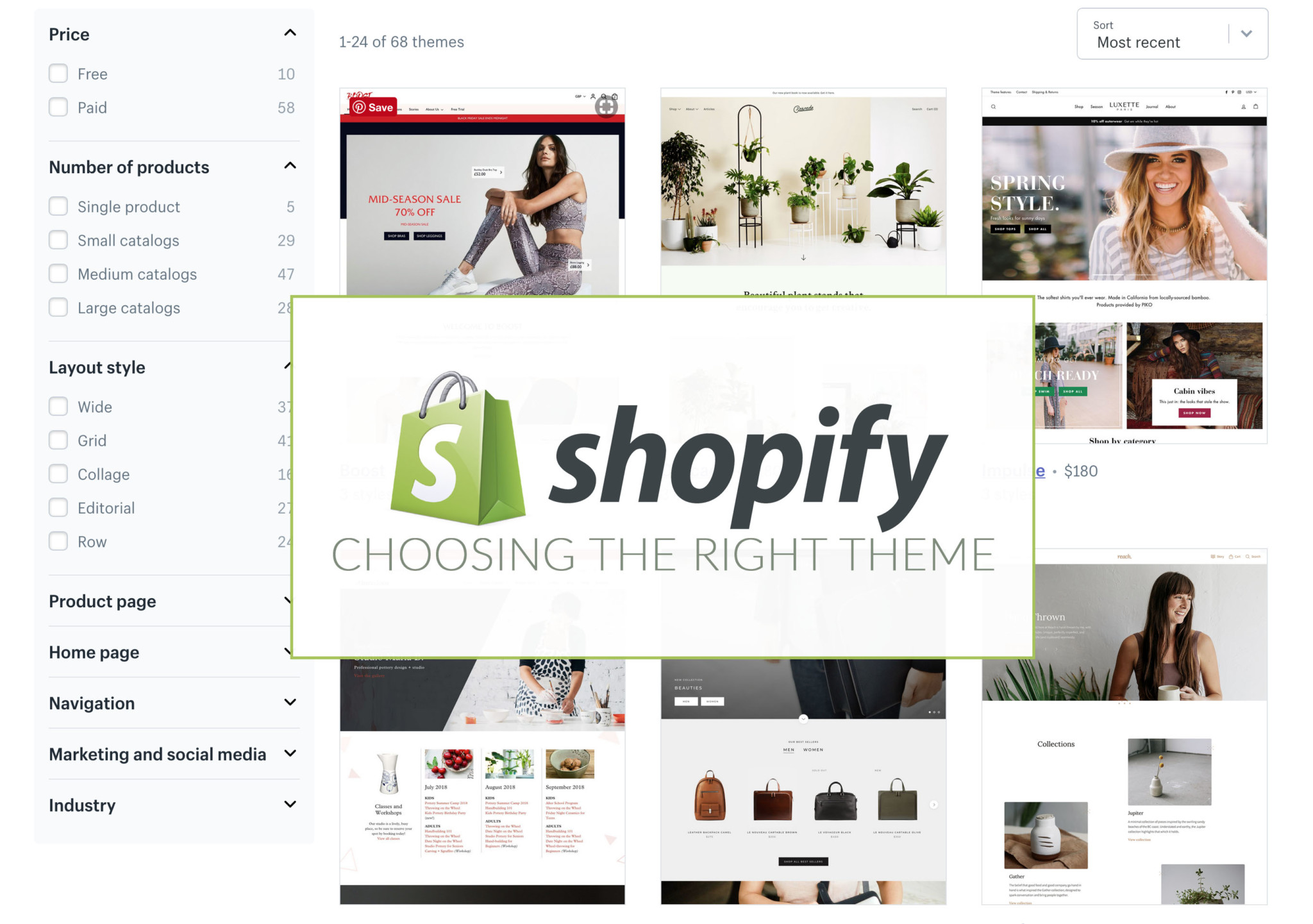 In all candidness, I'd say that Shopify has all the mainstream basics you'd need for your dropshipping journey. The good thing about Shopify is that you don't necessarily need a developer to get things up and running.
In other terms, almost everything on Shopify is plug-and-play and carries a high degree of user-friendliness. In relation to scalability, Shopify allows you to choose a plan that suits your needs. As a beginner, you can upload products, manage inventory, and create promotional campaigns from a single dashboard.
It has a versatile app store which includes several free and paid apps to boost your store's performance. Shopify's checkout process is responsive and is optimized to fit any device; whether a mobile device or a desktop computer.
It's user interface and design is incomparable. This makes its ease of use in a class by itself. If you're of the view that Magneto is a bit off the budget, Shopify can be a high-standard alternative.
The basic plan, for instance, costs $29 per month and comes with lots of benefits. This package allows you to create two staff accounts, upload an unlimited number of products, and process all major credit cards. This channel integrates with the popular Oberlo app which makes your dropshipping a whole lot easier. Once you sync the two together, you can import products from AliExpress to your online store.
BigCommerce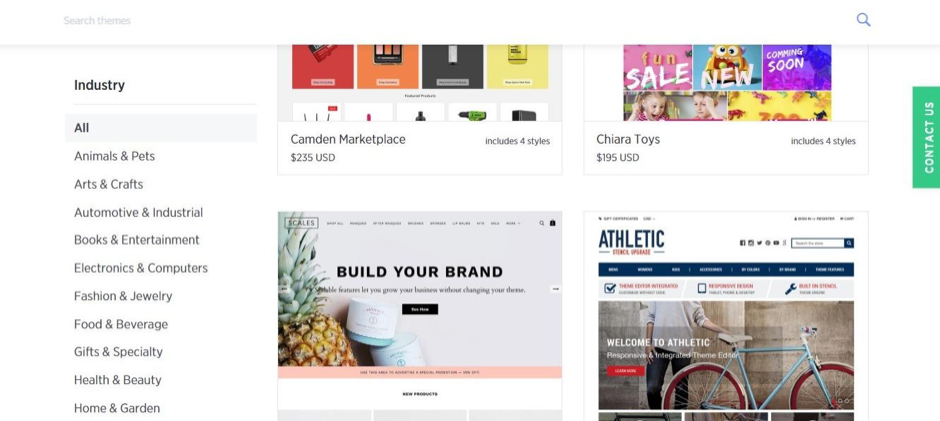 This channel is against all odds, a suitable tool to start off your business across any niche in the e-commerce industry.
Numbers don't lie. Currently, there are over 95,000 online stores built on the BigCommerce platform. Without doubt, this channel is robust and gives viable flexibility to scale your business in the same way Magneto does. Here, you can sync your inventory to manage your online stores on big retail companies such as Amazon, eBay, or even Facebook.
The plans on BigCommerce range anywhere between $29.95 to $249.95 per month. The standard plan gives you unlimited storage capacity and allows both credit card and Paypal payments. No transaction fees guys! Each package comes with its own capabilities. If your sales increase over time, you can upgrade to the best applicable plan.
Besides the multi-channel selling feature, you can customize your shipping options, improve the site's SEO, and make good use of its paid themes(over 100 to select from). The templates can be adjusted to fit any business niche you might have in mind.
3dcart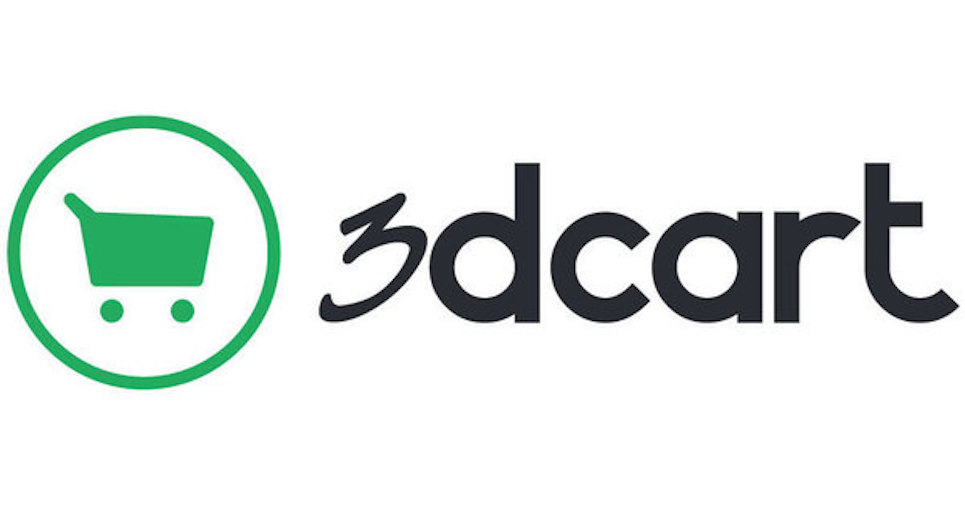 For those who don't know, this platform dates all the way back in 1997. So here's the glitz and glamour about 3dcart. It's a well-aligned channel for mobile sales on social media tools like Pinterest, Facebook, and Instagram. This is very much possible since it has futuristic APIs which have the capacity to integrate with eCommerce related apps.
Looking at its ease of use, a beginner can catch up with the essentials quite fast. Ordinarily, you should expect things like order processing, product management marketing, and reports to be uncomplicated. Its dashboard has passed the above test fairly.
It also has a variety of plans to choose from. They start from as low as $9.99 per month to as high as $99.99 per month.
Over and above that, each plan has services like domain registration, live customer support, a facebook store and integration with over 100 payment providers.
Magneto vs WooCommerce – Final Verdict
All things considered, it's clear-cut that both platforms have multifaceted strengths and downsides as well. As a beginner, things are pretty much plain sailing if you set up an online store on WooCommerce. Its navigation tools are uncomplicated. Moreover, it ultimately requires less capital.
Being that as it may, this platform is suitably designed for small-sized businesses. If you're well versant with WordPress, WooCommerce is, by all means, a match made in heaven since it entirely runs on this popular website builder.
Contrastingly, Magneto is a faultless channel for merchants with demanding B2B e-commerce needs and want comprehensive integrations. This utterly justifies its highly-priced Enterprise plan which allows business scalability to newer heights. 
Further read: